The list of things to see and do in this city seems endless, but we're betting the following highlights are the reasons Barcelona is bucket list worthy for so many.
Las Ramblas
Barcelona is most definitely a bustling city — day and night — and we recommend you dive right in with a visit to Las Ramblas (shown in the photo below). The nearly one-mile-long pedestrian-only street is lined with old trees as well as cafes, souvenir shops, bars and street performers. As you walk along with a few locals and so many tourists, you'll definitely pick up on the energetic vibe this city is known for. And be sure to stick around after the sun sets to experience the epic nightlife on Las Ramblas.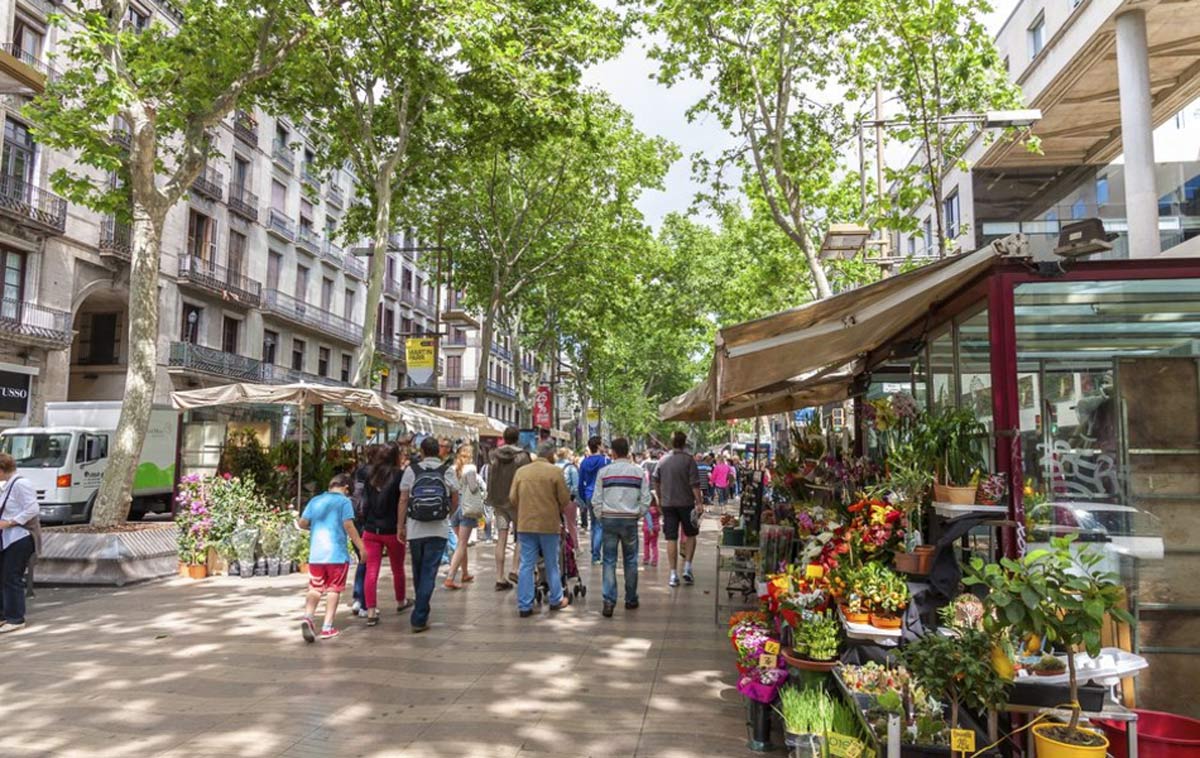 La Boqueria
If you follow your nose along La Ramblas, you're sure to end up in La Boqueria, the city's oldest market. Peruse countless merchant stands selling fresh produce, nuts, seafood, meats, olives and more. Make a pit stop at one of the bars serving up incredible tapas like bombas, which are potato and meat croquettes, and tortilla espanola, which is a potato omelet, and so many more mouthwatering treats.
Check out another one of our favorite food-centric cities here.
Gothic Quarter
Step back into medieval times in the Gothic Quarter, another busy-busy spot in the center of Barcelona, Spain. The narrow roads are flanked by towering old buildings featuring stunning architectural details and charming plazas. There are also plenty of shops, restaurants and bars to pop into as you wander from one impressive sight to the next.
Barcelona Cathedral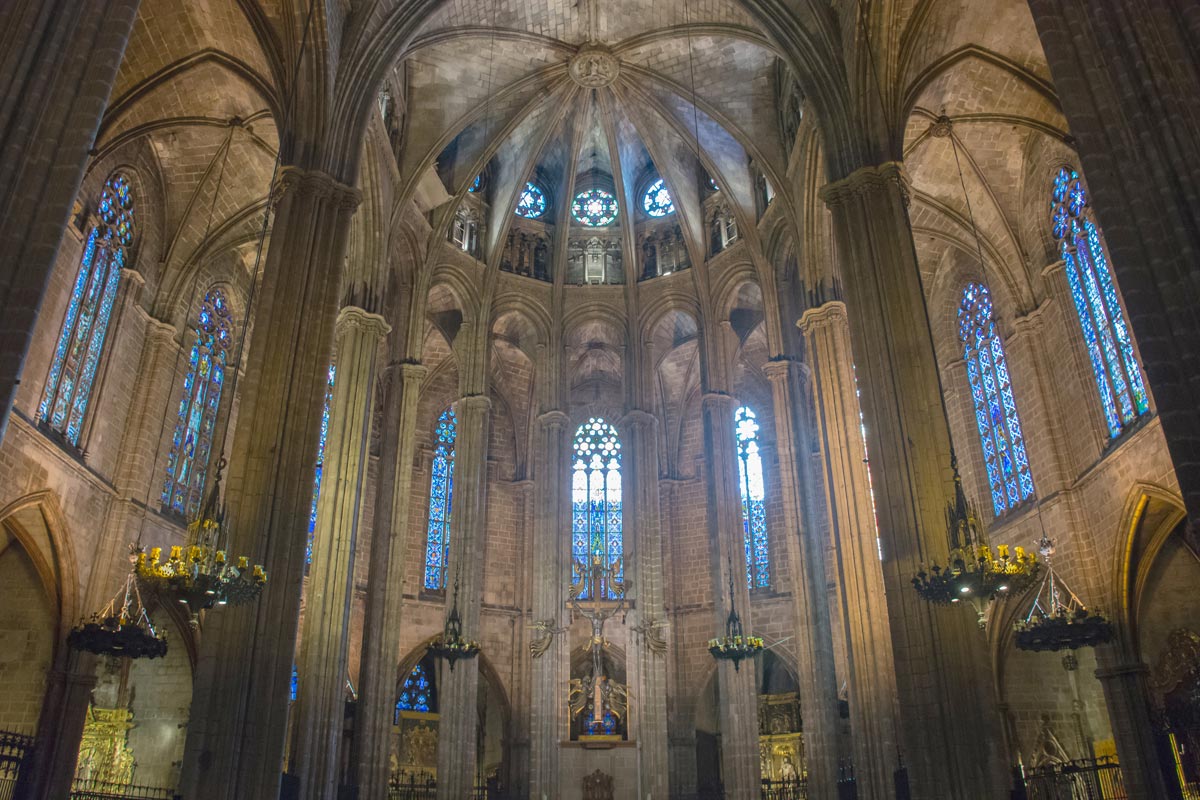 The true emblem of the Gothic Quarter is the Barcelona Cathedral. The size of this historic church is breathtaking, as are the intricate features of the gothic facade. It's definitely worth checking out to get the full experience of Barcelona's Gothic Quarter.
If you love old churches, you'll love this place, too.
Antoni Gaudi Architecture
Even if you're not an architecture nut, checking out Gaudi's distinctly whimsical creations all over Barcelona is an absolute must. Showcasing the Catalan Modernista movement and later his characteristic organic style inspired by nature, Gaudi undoubtedly left his mark on the city.
Park Guell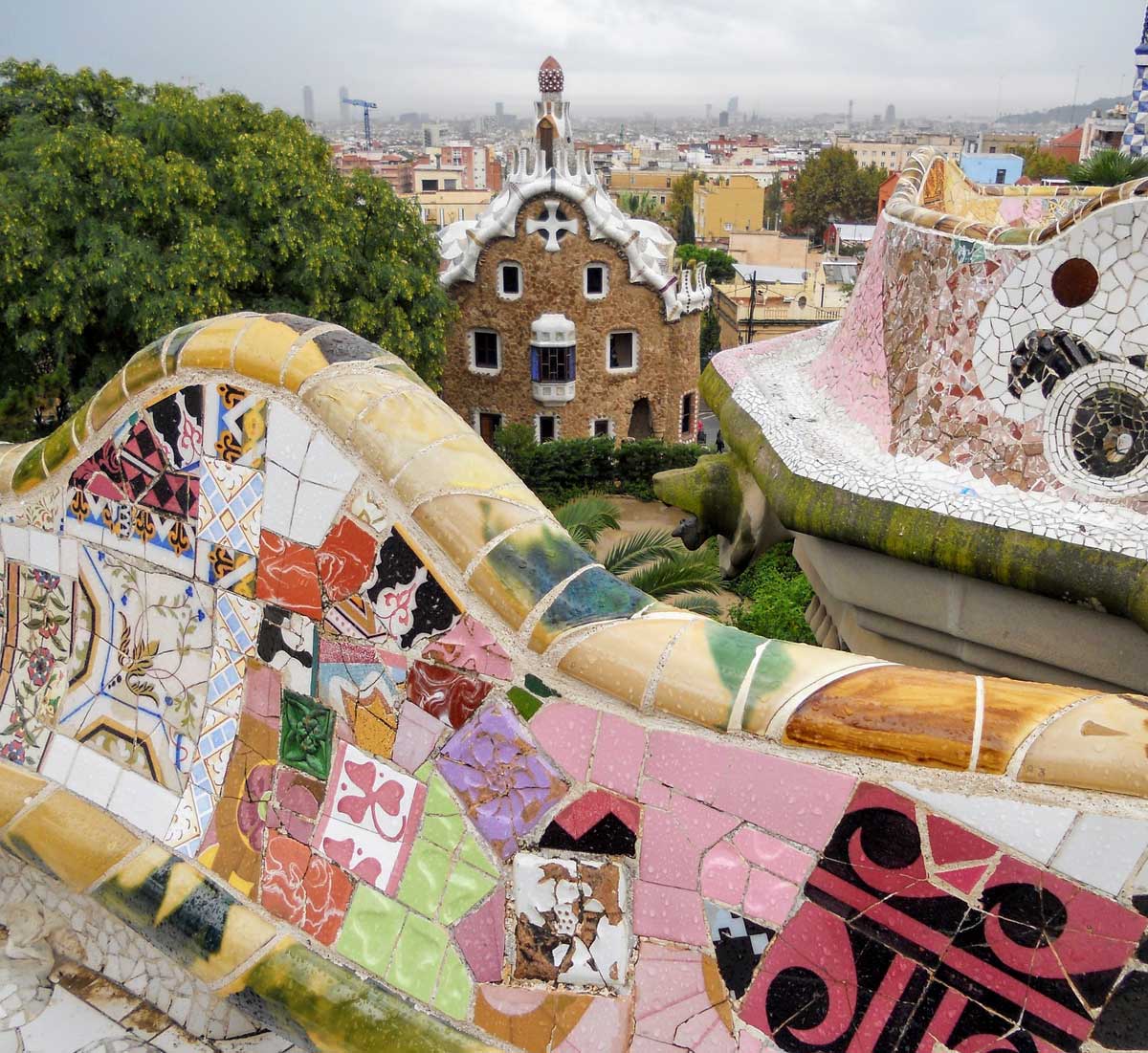 There truly is nothing else like Gaudi's Park Guell, and perhaps that's why it was declared a UNESCO World Heritage Site. The pavilions, retaining walls staircases and other structures look as if they came from a Dr. Seuss book, with organic curves and slanted surfaces clad in colorful tile-shard mosaic. You'll feel like a kid exploring this playful, photogenic park.
Casa Batllo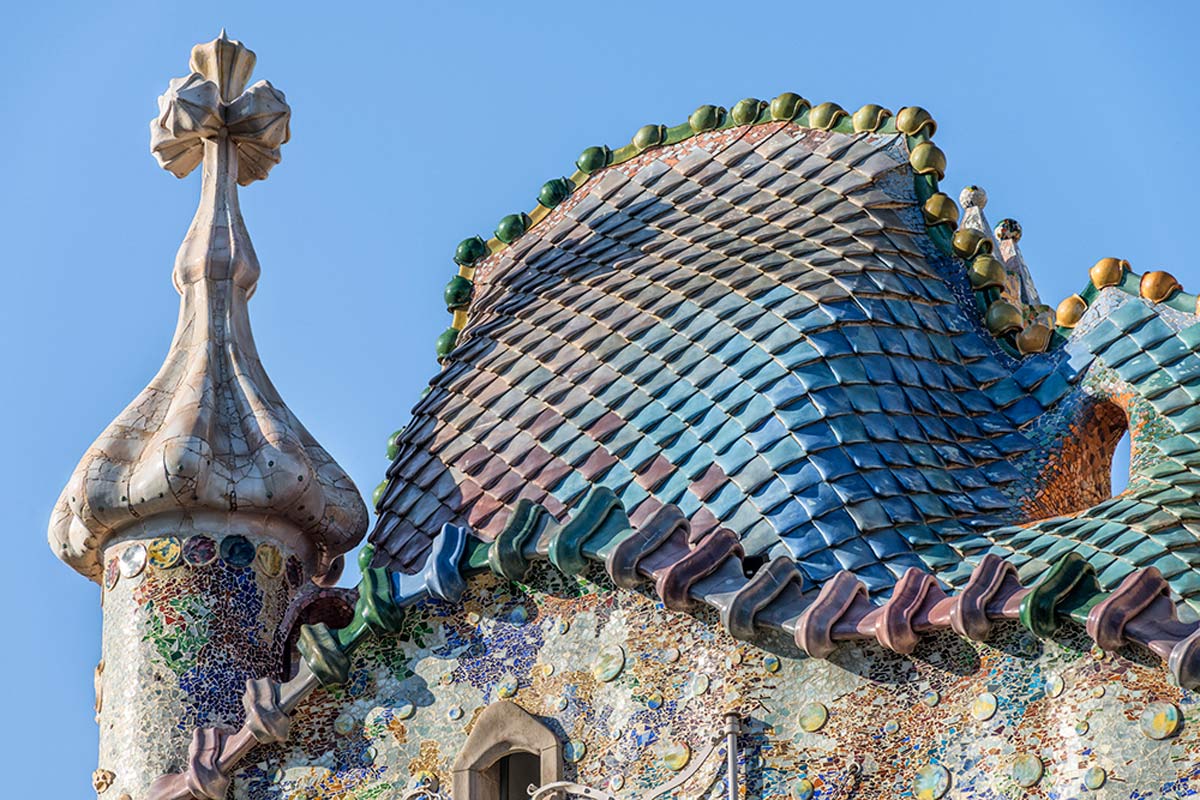 Another Gaudi masterpiece and UNESCO World Heritage site, Casa Batllo was once the private residence of Josep Batllo, a wealthy businessman who commissioned Gaudi to renovate it into what it remains today. At first glance you'll recognize the inspiration behind the unique facade. From the waves of scale-like roof tiles to the colorful reef-like exterior walls, the whimsical marine design is truly breathtaking. The interior of Casa Batllo is just as awe-inspiring and so worth checking out.
Sagrada Familia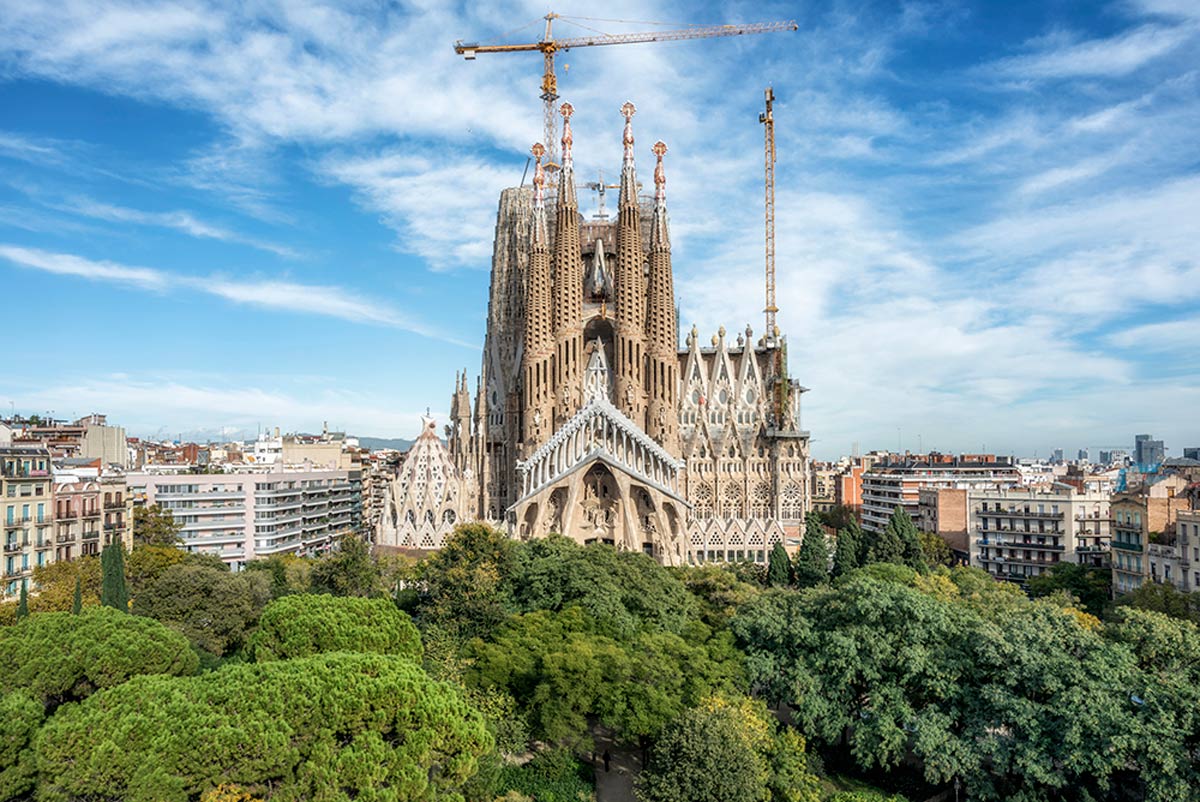 It's hard to miss this Gaudi-designed temple rising up from the heart of Barcelona, Spain's Eixample district. After 135 years, the incredible structure is still under construction, with the projected finish now just a handful of years away. You can admire it from afar, but we recommend visiting the temple's magnificent interior, which includes Antoni Gaudi's tomb.
Barcelona Beaches
One of the best things about this Mediterranean city is that when you're ready to step away from the high energy of the city, there are miles and miles of beaches beckoning you to kick off your shoes and relax. A must-see favorite is Barceloneta Beach, which features amenities such as public restrooms, showers, and umbrellas as well as nearby cafes and bars for sipping sangria and snacking on tapas.
When you're ready to explore areas outside of Barcelona, you need to see this tiny house Airbnb set amid the beautiful Penedes Wine Valley about an hour west of the city center.
Next, check out the top beach destination of 2019, according to Kayak.