Whether you're looking for peace and tranquility or an adrenaline rush, you'll find it — along with a steady flow of rum punch — at these eight spectacular Caribbean beaches.
It's no secret that the Caribbean islands have some of the best beaches in the world. It's what the region is known for, after all, and why travelers flock here year after year. But the following are the cream of the crop that provide a little something for everyone. These are the best beaches in the Caribbean:
Seven Mile Beach, Grand Cayman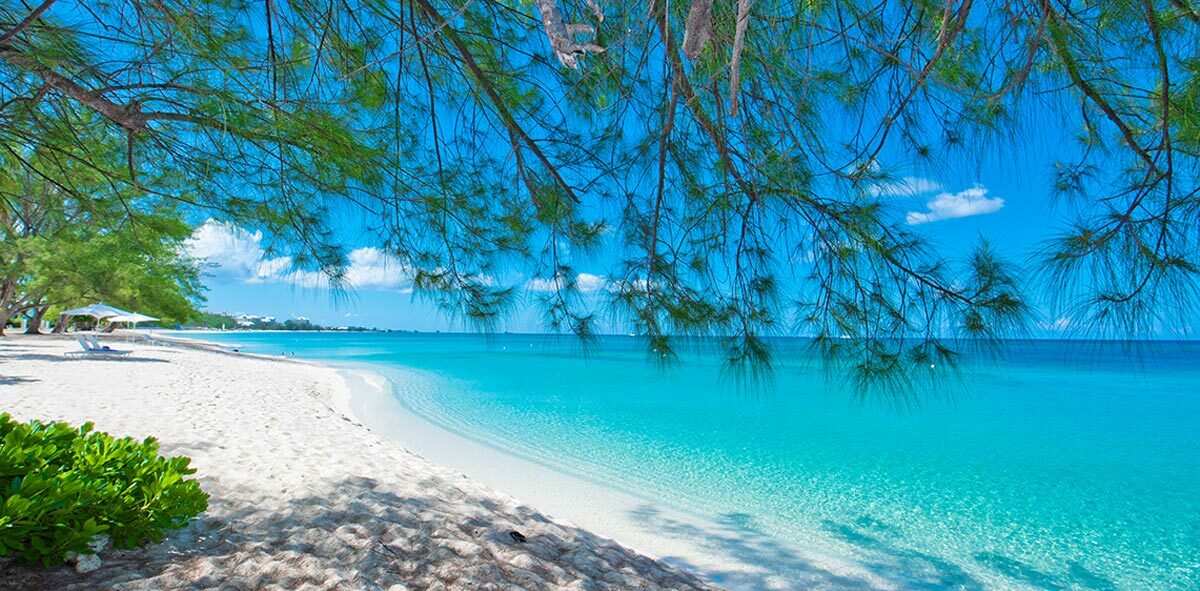 This popular beach along the western side of the island is lined with amenities like restaurants, bars, shops, golf courses and the nearby capital of George Town. But the real fun happens on the beautiful coral sands of Seven Mile Beach, the ultimate sunbathing spot; or in the calm blue water, perfect for snorkeling, kayaking, paddleboarding and even parasailing.
Shoal Bay Beach, Anguilla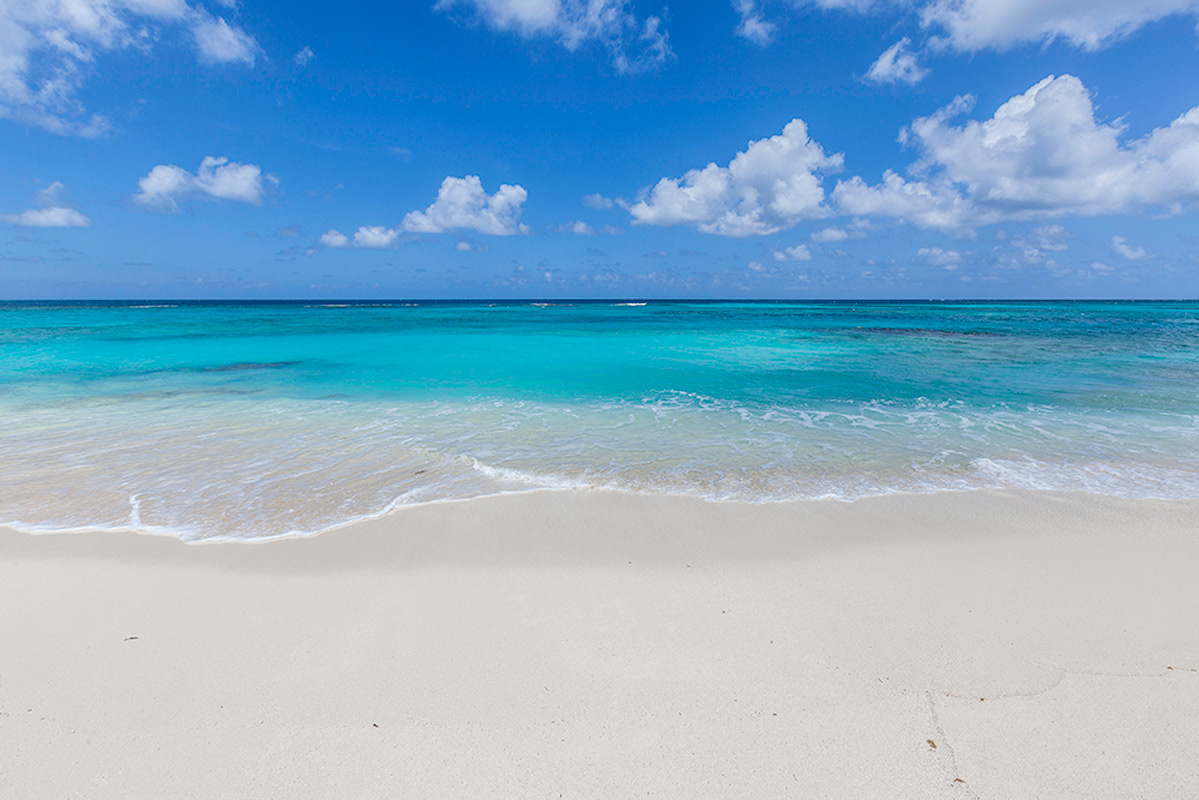 Though Shoal Bay has the most well-known and photographed beach on Anguilla, you won't need to worry about crowds. The two-mile stretch of powdery white sand with a pinkish hue has plenty of room for visitors to spread out. We recommend you walk the whole length to see all that Shoal Bay Beach has to offer, including epic views of the vibrant turquoise ocean — perfectly calm for swimming, snorkeling and kayaking — and restaurants, bars and shops that line the bay's shore.
Trunk Bay Beach, St. John, U.S. Virgin Islands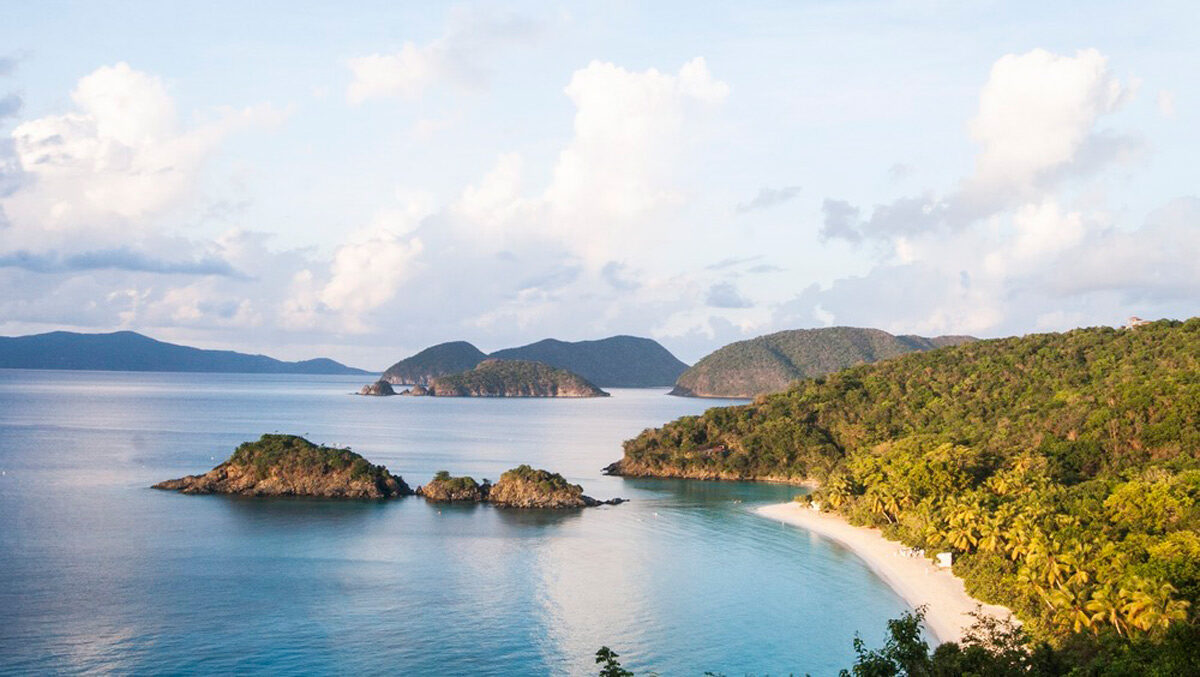 While the pearly white sand at Trunk Bay Beach is picture-perfect and will satisfy any beach lover, adventure travelers will appreciate the underwater snorkel trail that extends about 300 feet along a cay in the brilliant blue water. The pristine reef is a protected national park, and so worth exploring at Trunk Bay!
Check out another epic island destination here.
Bottom Bay Beach, Barbados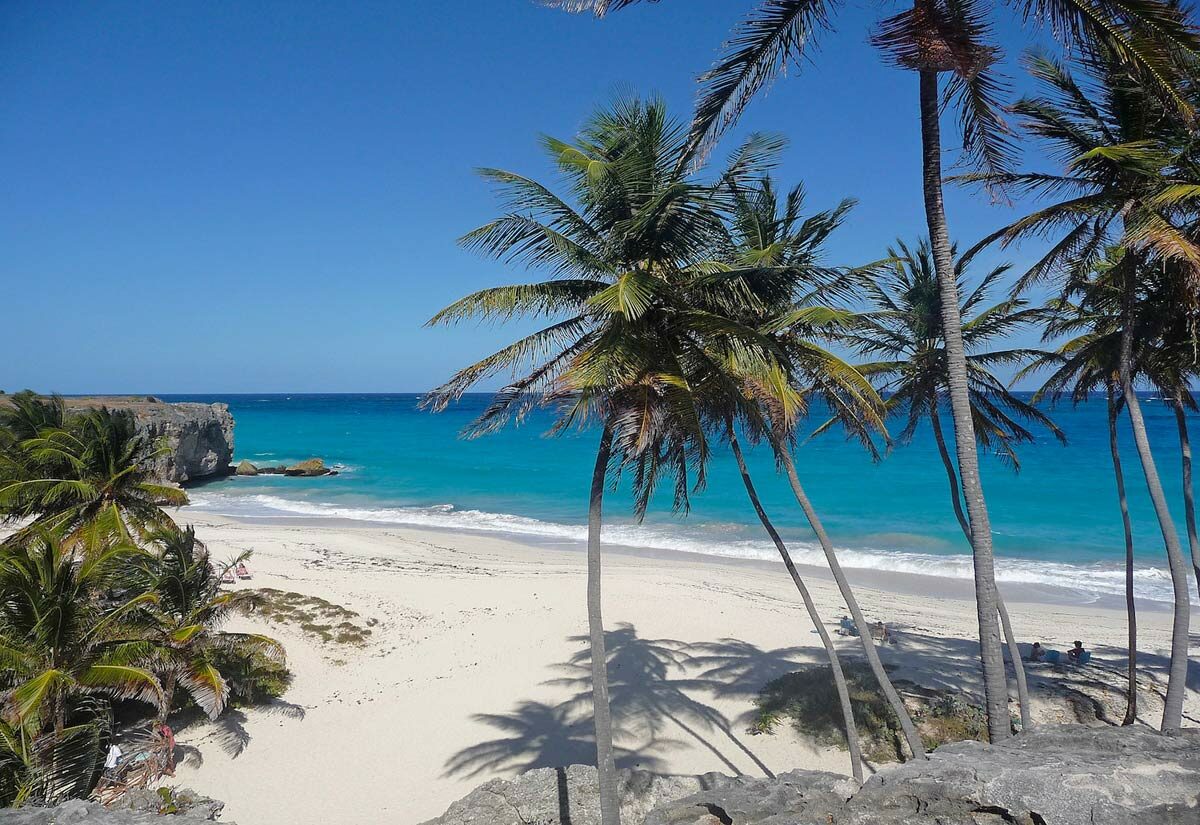 Located on the southeast coast of Barbados, Bottom Bay is a secluded cove that proffers impressive views for all types of sightseers. It's surrounded by rocky cliffs speckled with lush tropical vegetation and swaying palm trees, and the sparkling white sand beach opens up to rolling waves. Though Bottom Bay is not recommended for swimming, the restless ocean provides a peaceful soundtrack for a relaxing afternoon of sunbathing and snacking on the beach.
Eagle Beach, Aruba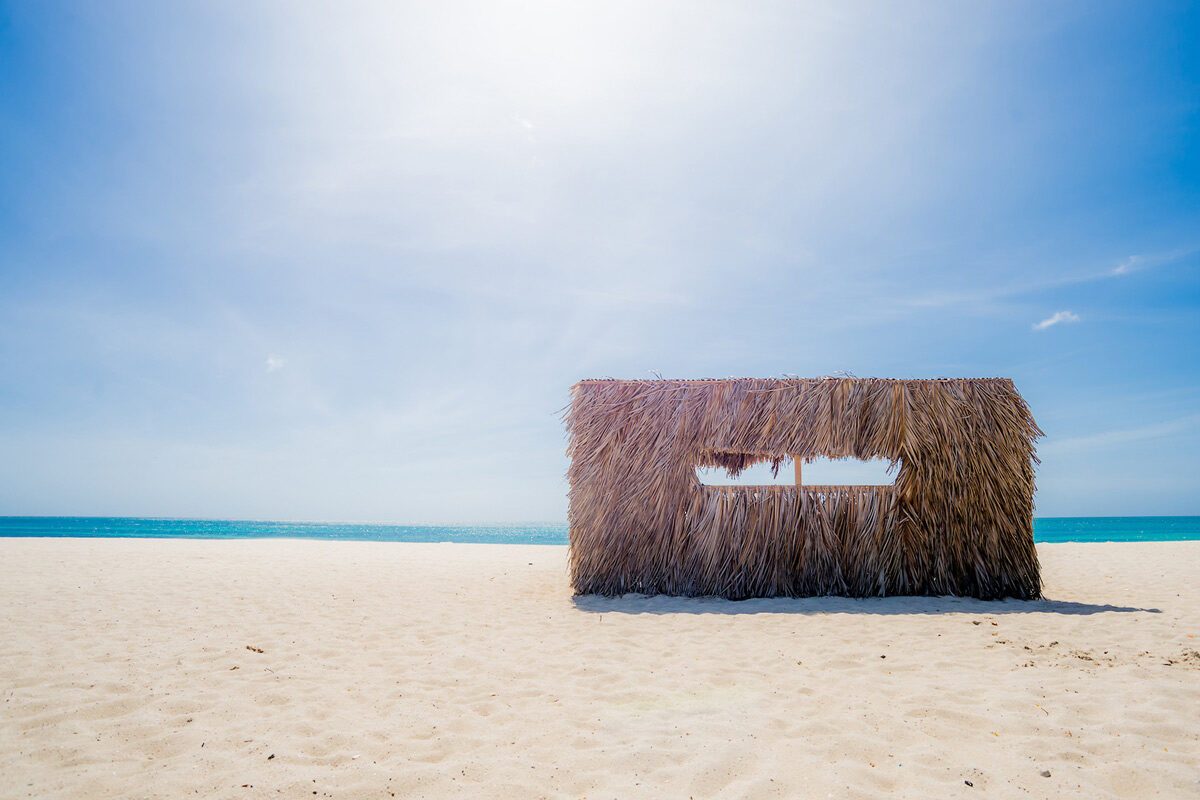 Known for its incredibly soft white sand and bright turquoise water, Eagle Beach is the quintessential Caribbean locale. While tourists flock to this spot for sunbathing and selfies, the beach is expansive with enough room to spread out. There are also shaded areas and beach huts for taking a break from the sun, if needed. The water at Eagle Beach is pristine and ideal for all sorts of water sports.
White Bay Beach, Jost Van Dyke, British Virgin Islands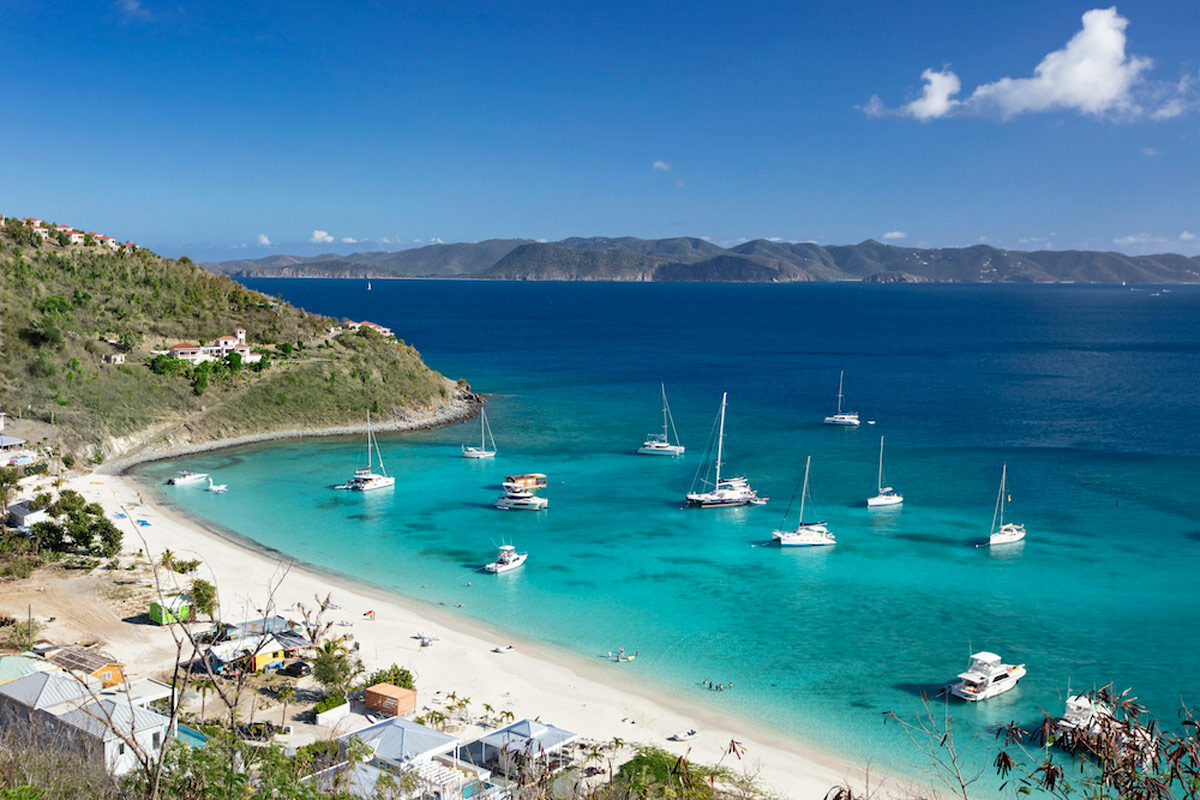 The crystal-clear water in White Bay is often speckled with yachts and sailboats at anchor, while passengers make their way to the bustling beach. There are multiple watering holes at White Bay Beach serving up bar food and delicious island cocktails. But if you and your travel partners aren't much for the social scene, there's still plenty of quiet spots on this beach to enjoy rest, relaxation and a little people watching.
Grand Anse Beach, Grenada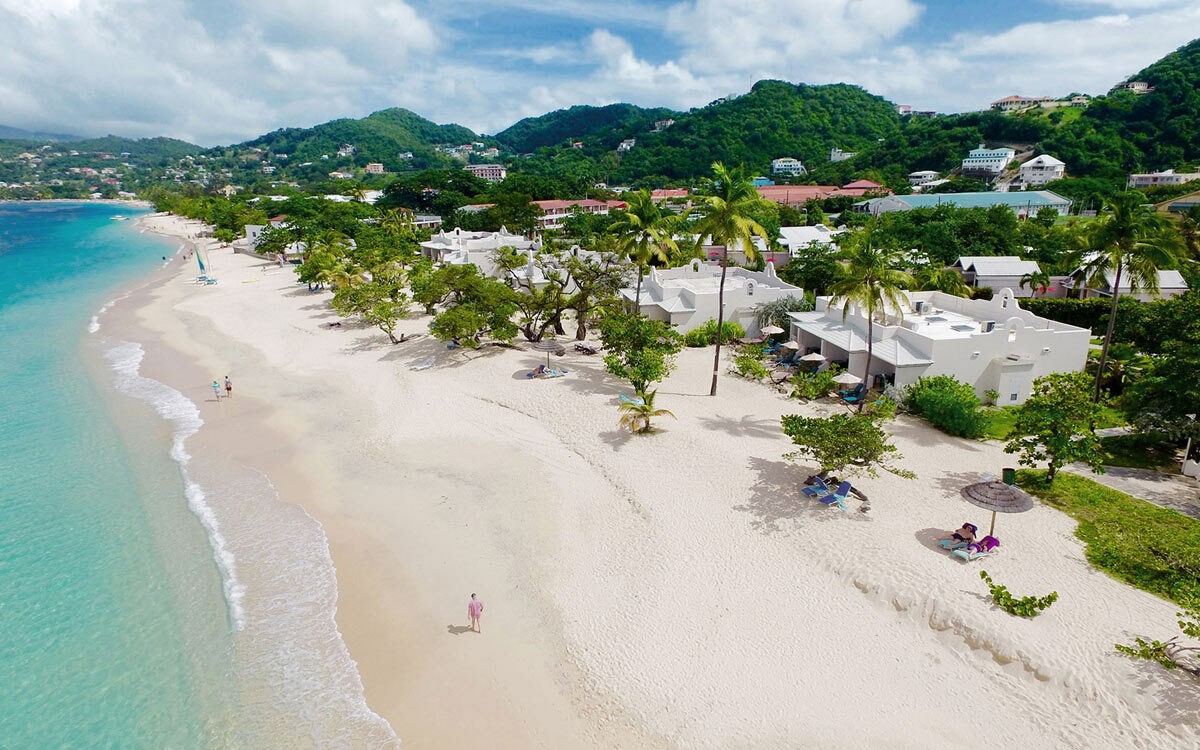 Neighboring the capital city of St. George and its picturesque harbor on Grenada's southwest shore, Grand Anse Beach is the ideal spot to start your trip to this must-visit Caribbean island. The beach features two miles of soft white sand flanked by endless aquamarine water and lush tropical vegetation. The water just off of Grand Anse beach is a diver's dream: Beautiful coral reefs, one of the largest shipwrecks in the Caribbean and a breathtaking underwater sculpture park are all worth exploring.
Gouverneur Beach, St. Barth's
One of the most accessible remote beaches you'll find in the Caribbean, Gouverneur beach on St. Barth's is a true hidden gem! There are no buildings around this beach, making it feel very secluded and tranquil, but that also means no food or drinks are available for purchase. The sugary white sand is soft for sunbathing and the bright cobalt water is just right for swimming and snorkeling. Nudity is accepted away from the entrance of Gouverneur beach, so keep that in mind whether you want to enjoy or avoid that experience.
Next, find out which place earned the top beach destination title in 2019.