Skip the expensive cover charge and inevitable hangover! These are the best things to do in Miami besides clubbing.
Wynwood Walls: Miami Art District
Spanning 50 city blocks and featuring more than 200 incredibly vibrant murals, the Wynwood district has transformed Miami's once dilapidated urban core into one of the largest street art installations in the world.
You can fill an afternoon (and your Instagram feed!) snapping photos of your favorite works adorning the walls of businesses that have helped to revitalize Wynwood. And when you need a break from the humid Miami heat, stop into one of the many air-conditioned eateries, bars and breweries for some refreshing food and drink.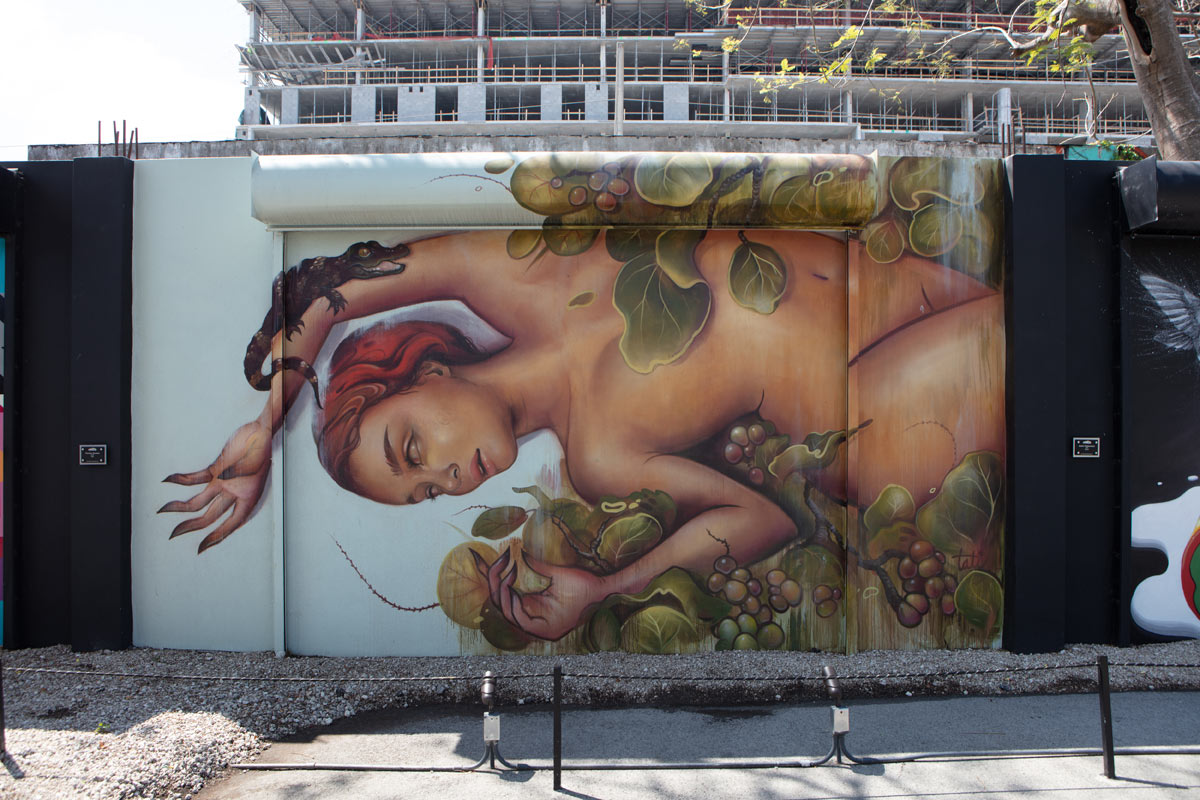 We recommend visiting Wynwood Walls during the day when the lighting is optimal for photos, but many locals and visitors descend on the Miami art district every second Saturday evening of the month for Art Walk. There are also plenty of exciting events that take place at Wynwood Walls throughout the year, so be sure to check out what's happening during your Miami trip.
Plus: Did you know that Nashville has incredible street art, too?
Little Havana
No trip to Miami would be complete without experiencing the Cuban-American culture that is encapsulated in Little Havana. To dive right into the neighborhood's sights, sounds and flavors, head to Calle Ocho (SW 8th Street). There you'll find authentic Latin cafes serving up sweet Cuban coffee and croquetas; the iconic Azucar ice cream parlor and Ball & Chain bar; hand-rolled cigar shops; open-air markets selling exotic Caribbean fruits; and lively soca music pouring onto the sidewalk from numerous bandshells, patios and storefronts.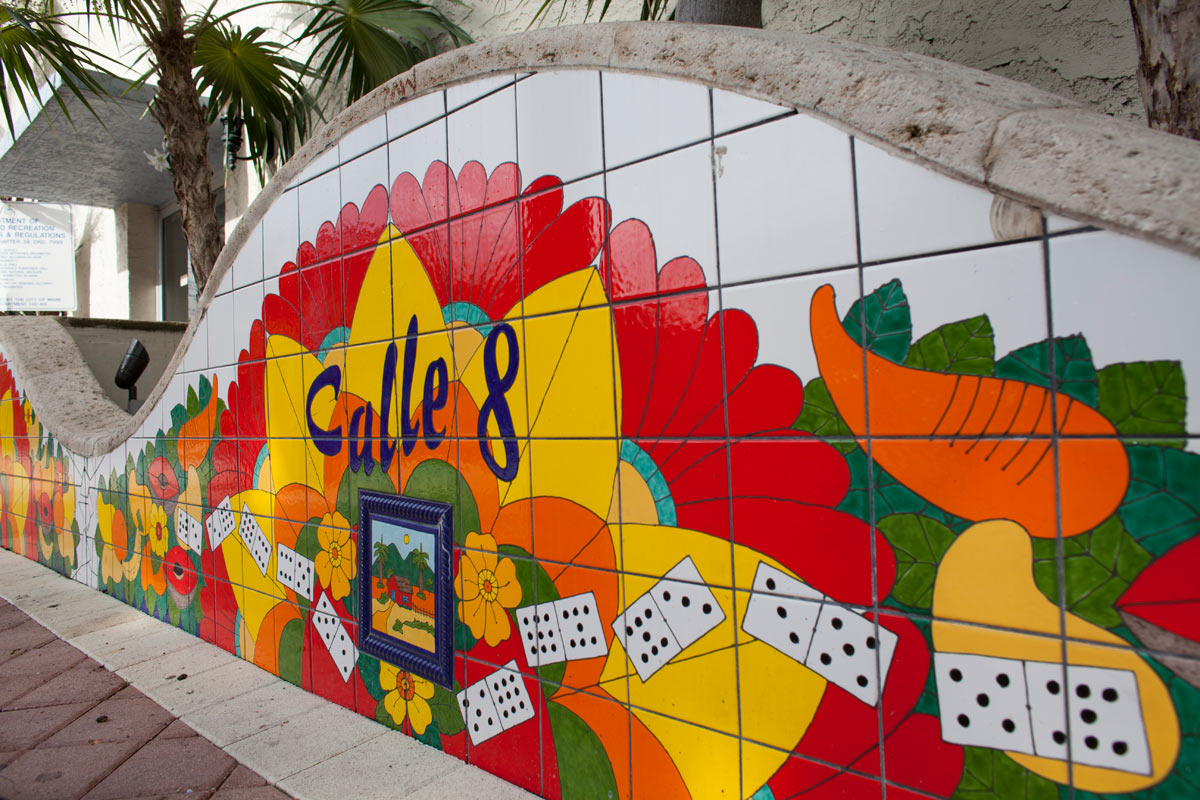 If you want to try a Cuban sandwich while in Miami (if you don't, you're crazy, and we probably can't be friends), Little Havana is the place to do it. Something about the layers of juicy ham and roasted pork, tangy pickles and melted cheese between two pieces of mustard-slathered toasty bread is just so right! Versailles has a no-frills authentic Cubano that will not disappoint!
Here's another city you should add to your foodie travel bucket list.
Maximo Gomez Park: Domino Park
The buzz of many conversations and clacking dominoes will draw you into this community park, located at the corner of 15th Ave. and Calle Ocho. Domino Park is a daily hangout for locals (and observing tourists), who come to socialize over the favorite Cuban pastime of playing dominoes.
Built in the 70s, Maximo Gomez Park is equipped with game tables for playing, benches for spectating and pavilions for shade. It also features colorful pathways embedded with decorative domino tiles and a stately iron gate entrance.
Miami Beach: South Beach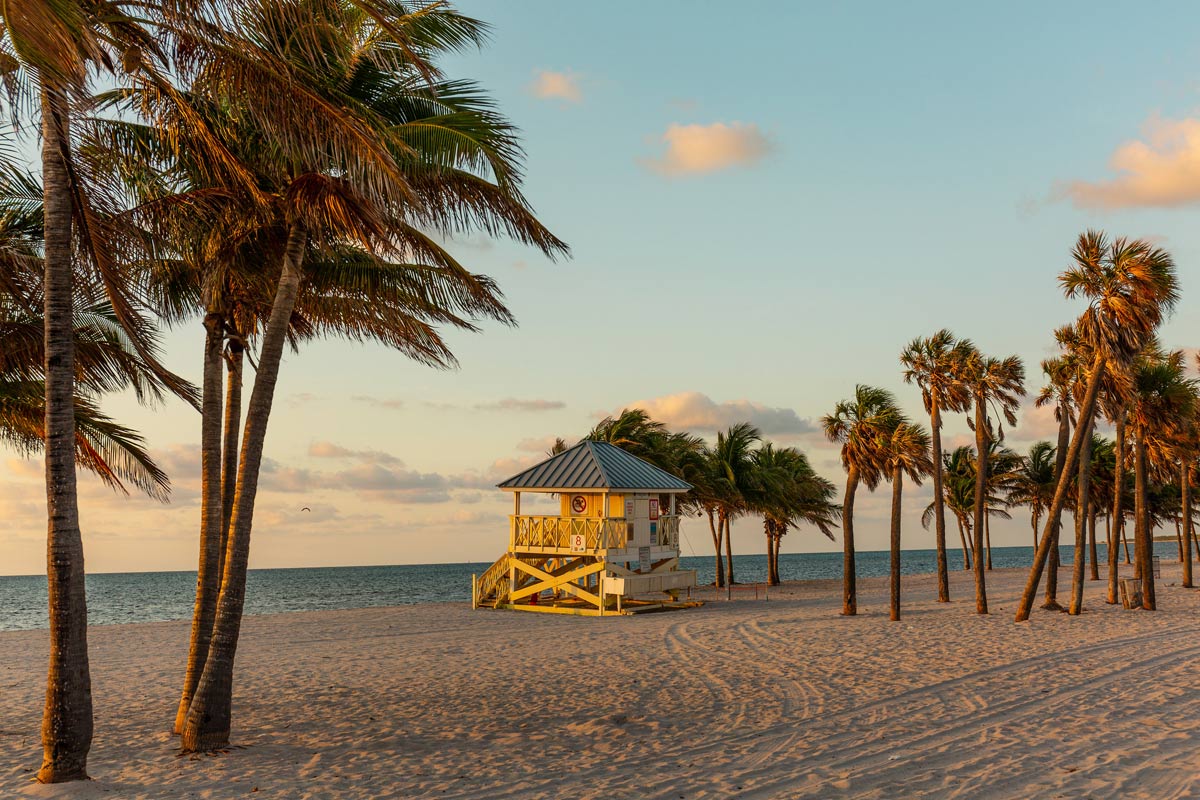 Why would anyone travel to Florida and not visit the beach?! It's a must, and South Beach has all the sizzling beachy goodness the alluring city of Miami is known for. While simply planting an umbrella in the sand and soaking in the sun is enough to fill a blissful afternoon in South Beach Miami, there's plenty more to do in the iconic neighborhood.
Head to the southernmost tip of the island to find the best views. The pier at South Pointe Park stretches into the blue-green ocean and offers vistas of the beach, Biscayne Bay and downtown Miami.
Be sure to also cruise along Ocean Drive, where charming Art Deco hotels and the bustling Lummus Park create a sexy retro vibe you've surely seen in movies. If you think about it, people watching in this neighborhood is kind of like going to a Miami nightclub—except you aren't shoulder-to-shoulder with the scantily-clad and sweaty beautiful people, they're whizzing by you on rollerblades or working out on the beach instead.
Coral Castle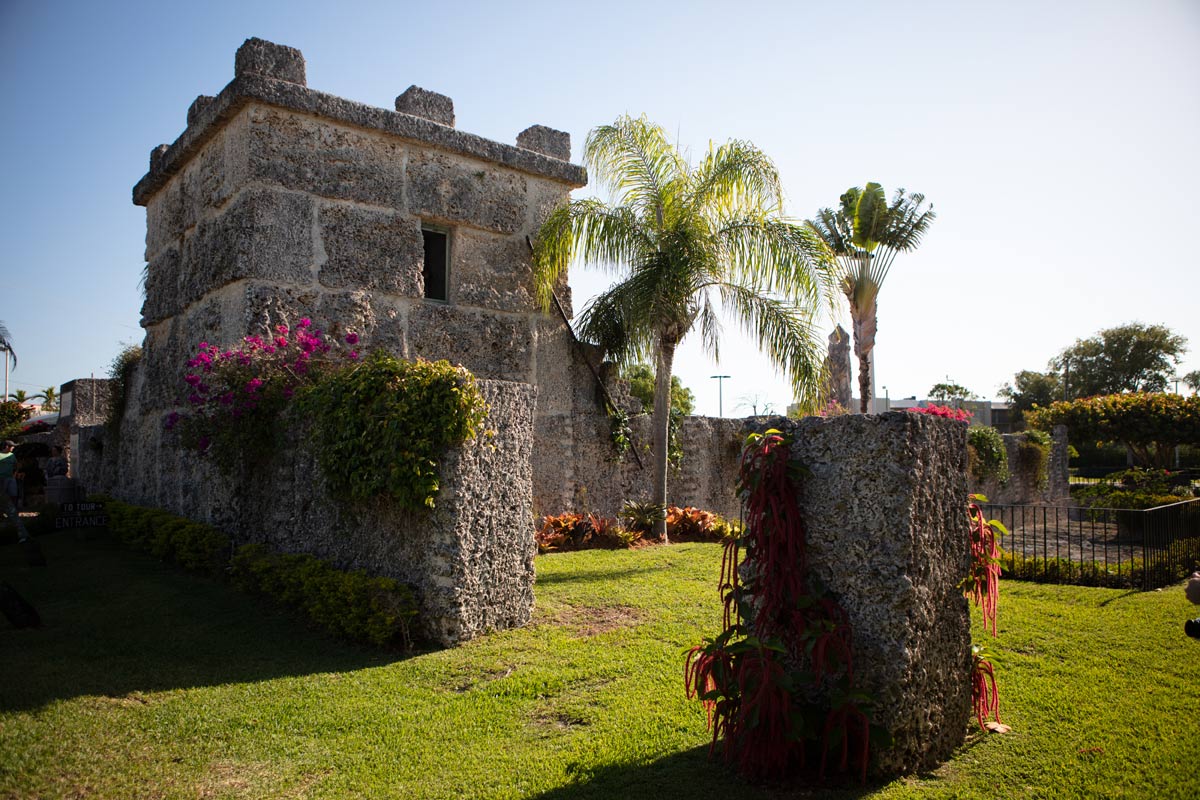 This quirky roadside attraction about 45 minutes south of Miami in Homestead, Florida, is so worth the drive. Completed in 1940 by a single, undoubtedly odd man named Ed Leedskalnin, the Coral Castle and the story behind it are equally creepy and cool.
Legend has it, after being dumped by his betrothed the day before their wedding, heartbroken Ed moved from Eastern Europe to South Florida (because, why not?!) and spent 28 years excavating, carving and constructing what is estimated to be 1,100 tons of coral rock that is the Coral Castle for his lost love. Oh, and we should mention that Ed stood about 5 feet tall, weighed about 100 pounds, did not use machinery and worked mostly at night.
Everything about the Coral Castle is eerie yet impressive, especially the full-on bedrooms, tiny bathtub, towering telescope and large celestial sculptures. There are photo ops around every corner!
Fruit & Spice Park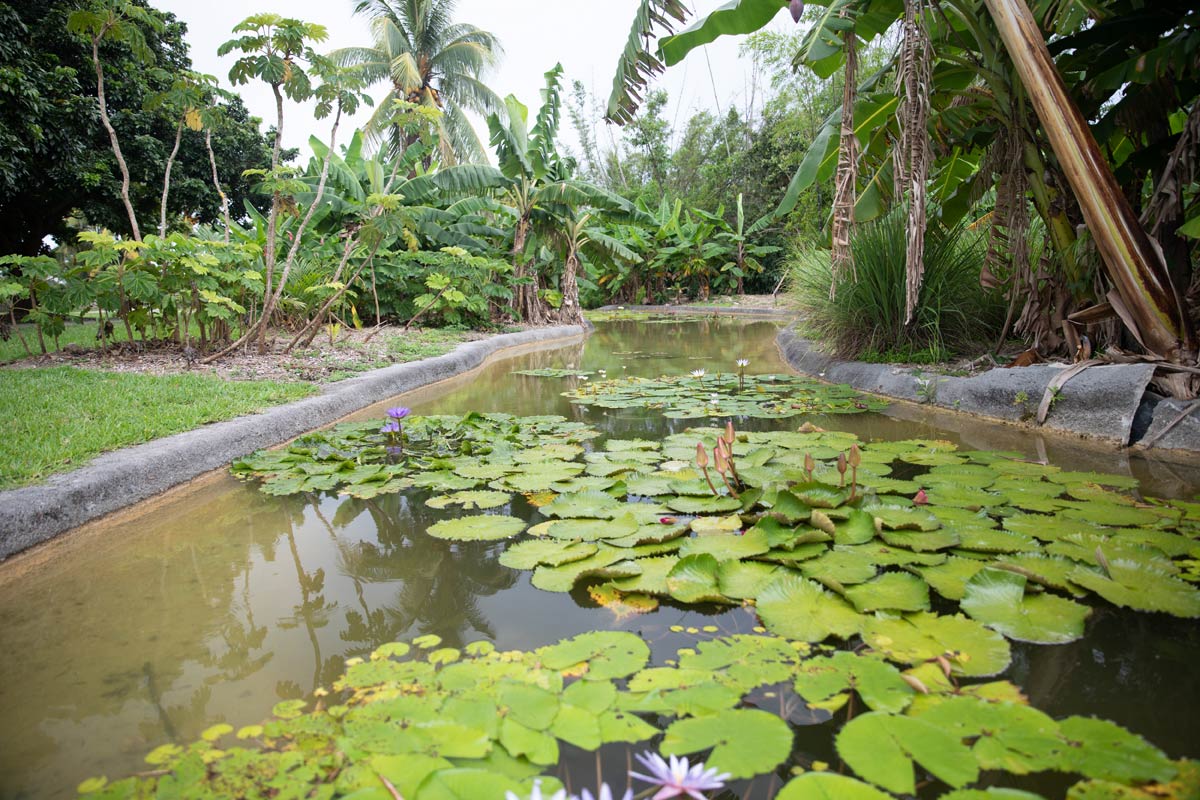 On your way to or from the Coral Castle Museum, be sure to stop at Fruit & Spice Park, which is about 15 minutes north of Homestead. The 37-acre sub-tropical botanical garden is the only one of its kind in the United States. You can get up close and personal with more than 500 varieties of fruits, spices and other exotic plants that thrive in South Florida's hot, humid climate. While harvesting off of the plants is not allowed, fallen edibles are fair game for sampling. Or you can taste the unique park fare in the gift shop and cafe.
Next, check out another city known for its nightlife that actually has a lot more to offer.