Thanks to Airbnb, it's easier than ever before to book eco-friendly accommodations all over the world. And the following listings take it to the next level, allowing travelers to experience going off-the-grid without, well, going without.
Yurt, Lanjaron, Andalucia, Spain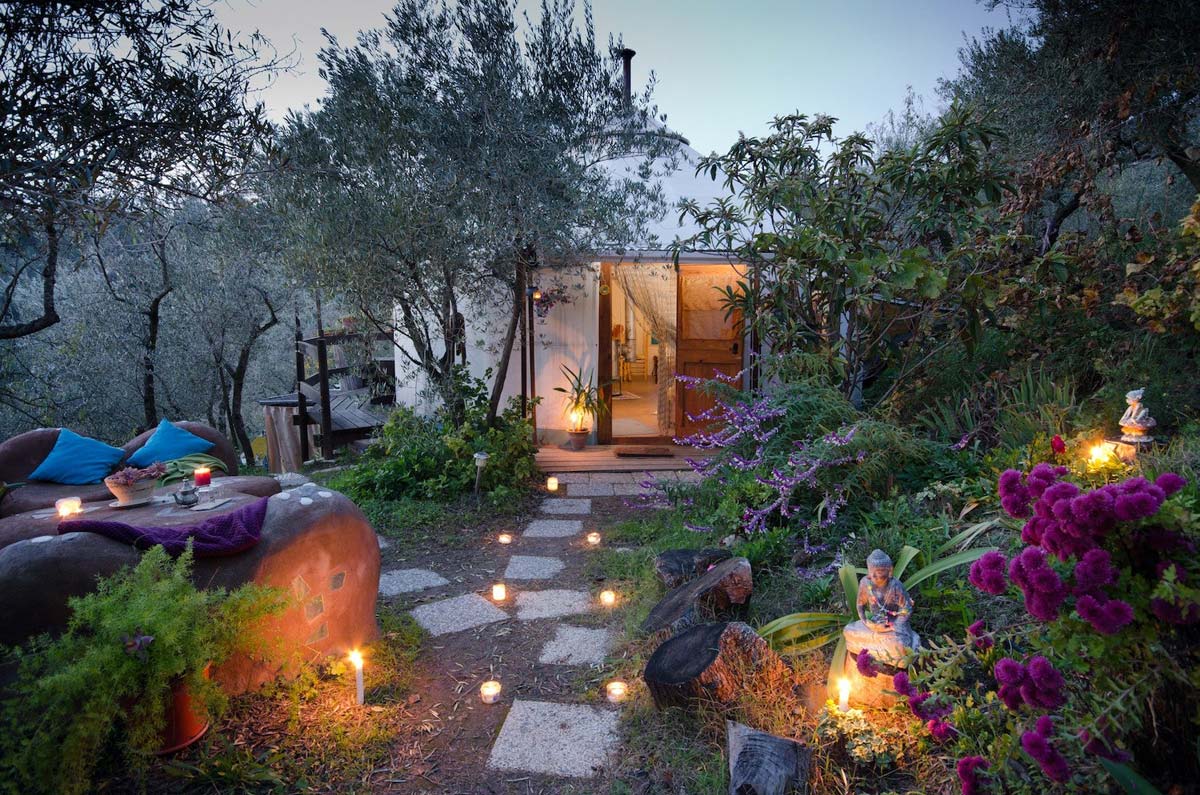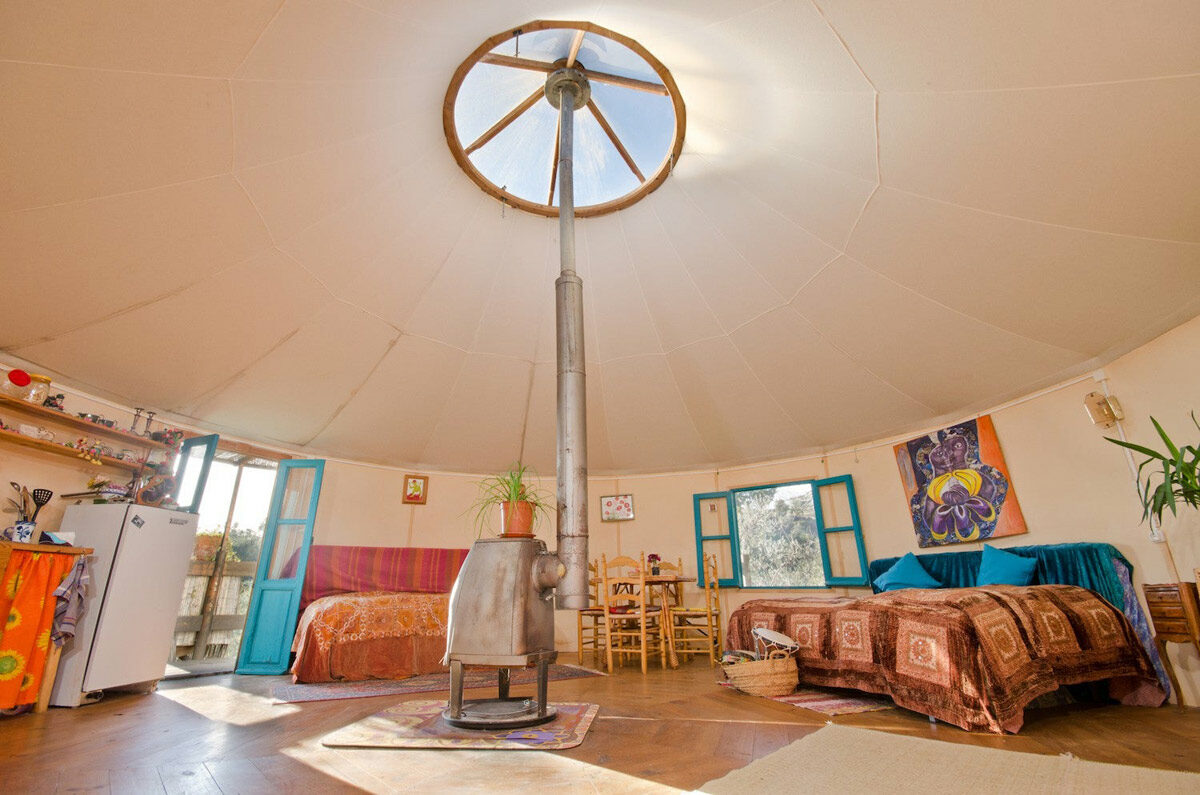 Completely solar-powered with its own well water source, this yurt Airbnb in Spain is truly a self-sufficient sanctuary. The minimalist interior is colorful and cozy, featuring a wood-burning stove, a small refrigerator and other creature comforts. While just steps outside of this off-grid yurt, guests are treated to expansive views of olive groves and the breathtaking Sierra Nevada Mountains.
Airbnb reviewer Ali says: "Absolutely fantastic. A mini paradise amongst the beauty of the mountains. Wonderful hosts who were very welcoming and kind. A very comfortable time in the yurt, set in a magical garden. Very friendly cats to relax with in the hammock overlooking the wildflowers. Yair is a great yoga teacher (to two complete beginners) and Ziza is the most amazing cook; if you go you must ask to try her food—it is the best."
Plus: Besides sustainable travel, see what other types of travel are really trending right now.
Bamboo House, Puerto Jiménez, Puntarenas, Costa Rica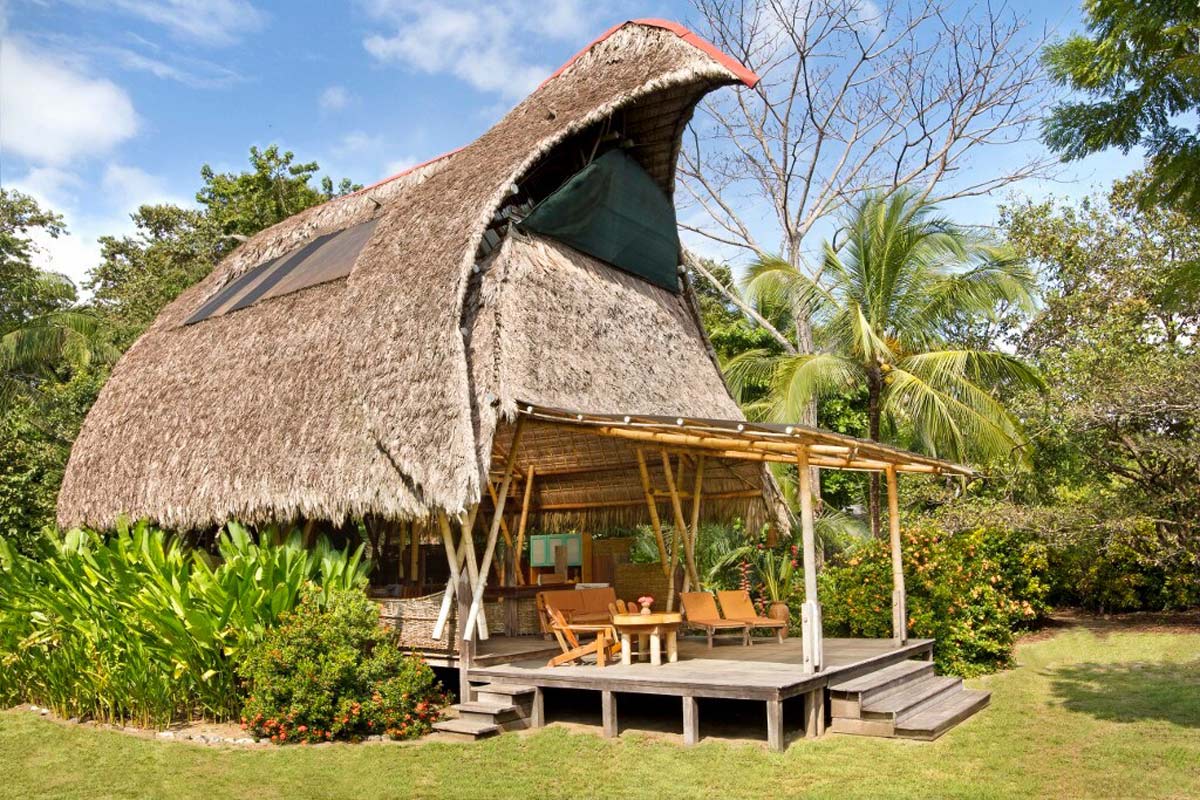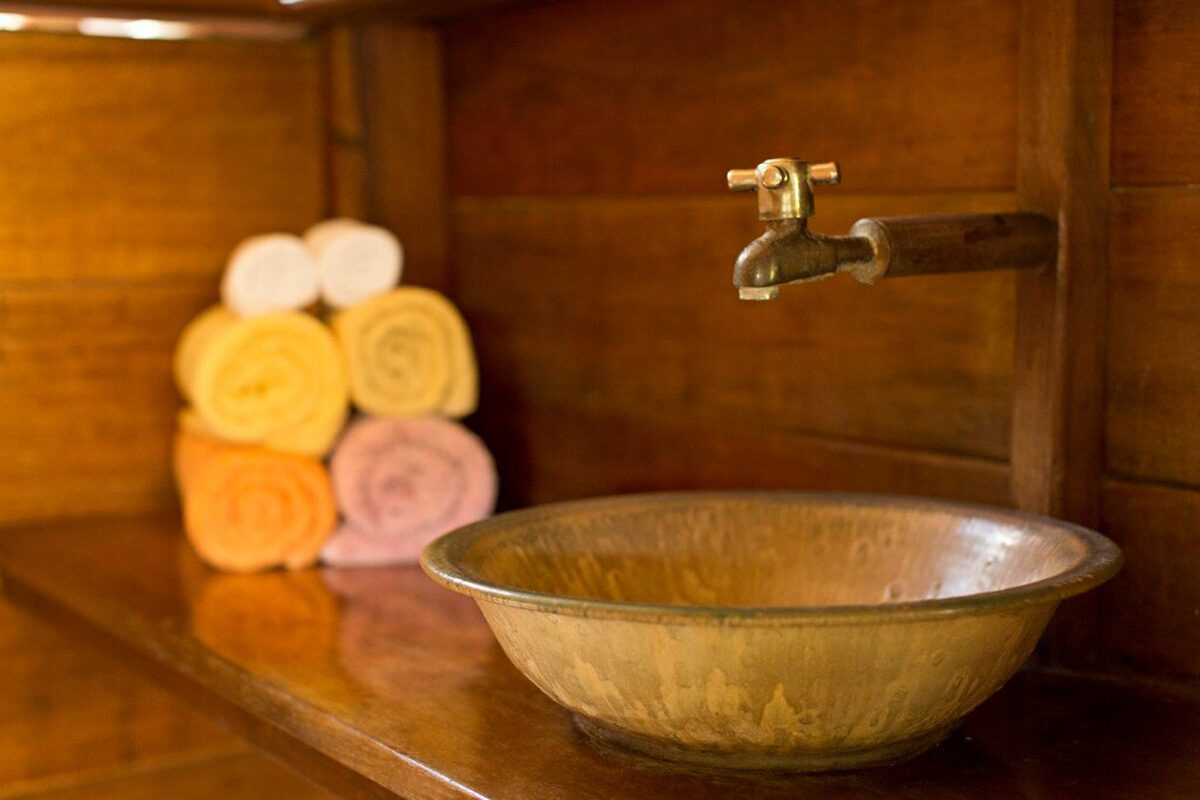 With a design that mimics ocean waves and use of local building materials such as bamboo and grass, this eco-friendly Airbnb in Costa Rica situates guests right in the thick of nature. It's nestled among lush vegetation yet it's just steps away from the beach. Guests of this open-air retreat report waking to the peaceful sounds of lapping waves and crooning howler monkeys.
Though a great place to unwind by simply relaxing on the front porch, the Bamboo House is also a great launching pad for adventure seekers, with excellent surfing, nature hikes and premiere bird-watching opportunities nearby.
Like these off-the-grid Airbnbs, we've also scouted out the best beaches in the Caribbean.
Earthship Taos, El Prado, New Mexico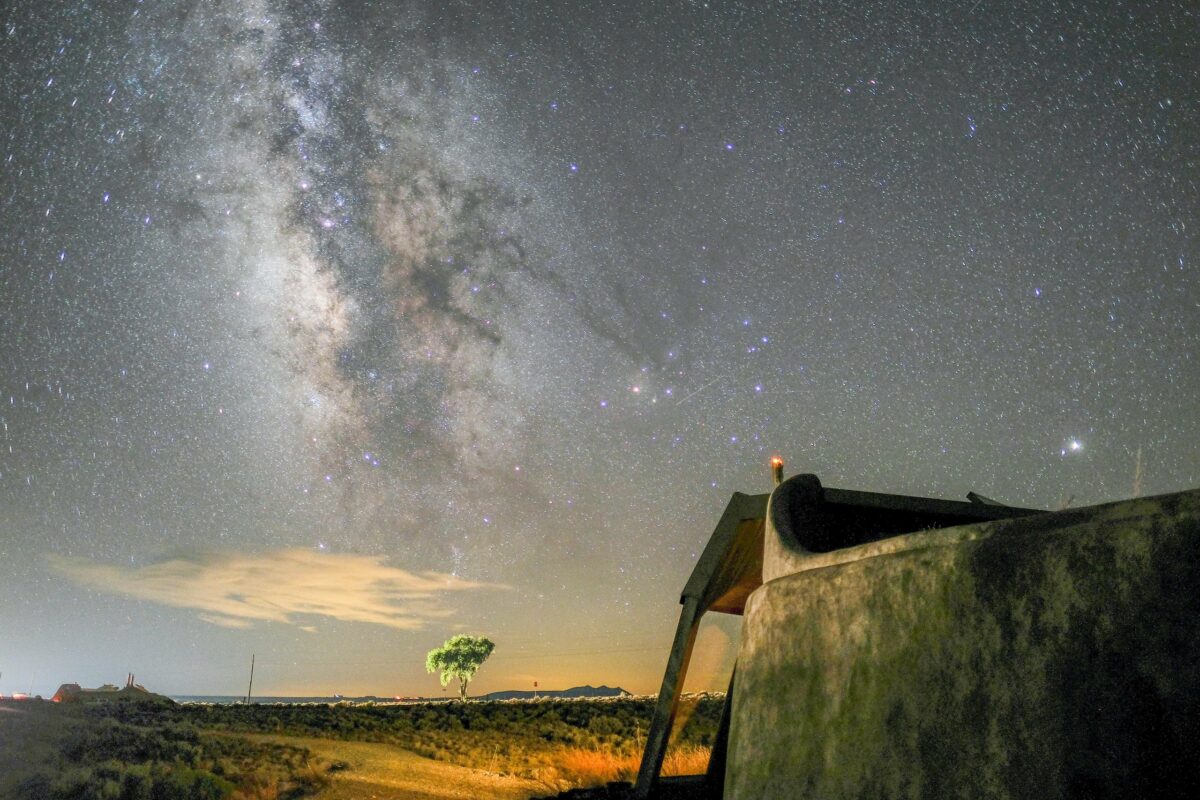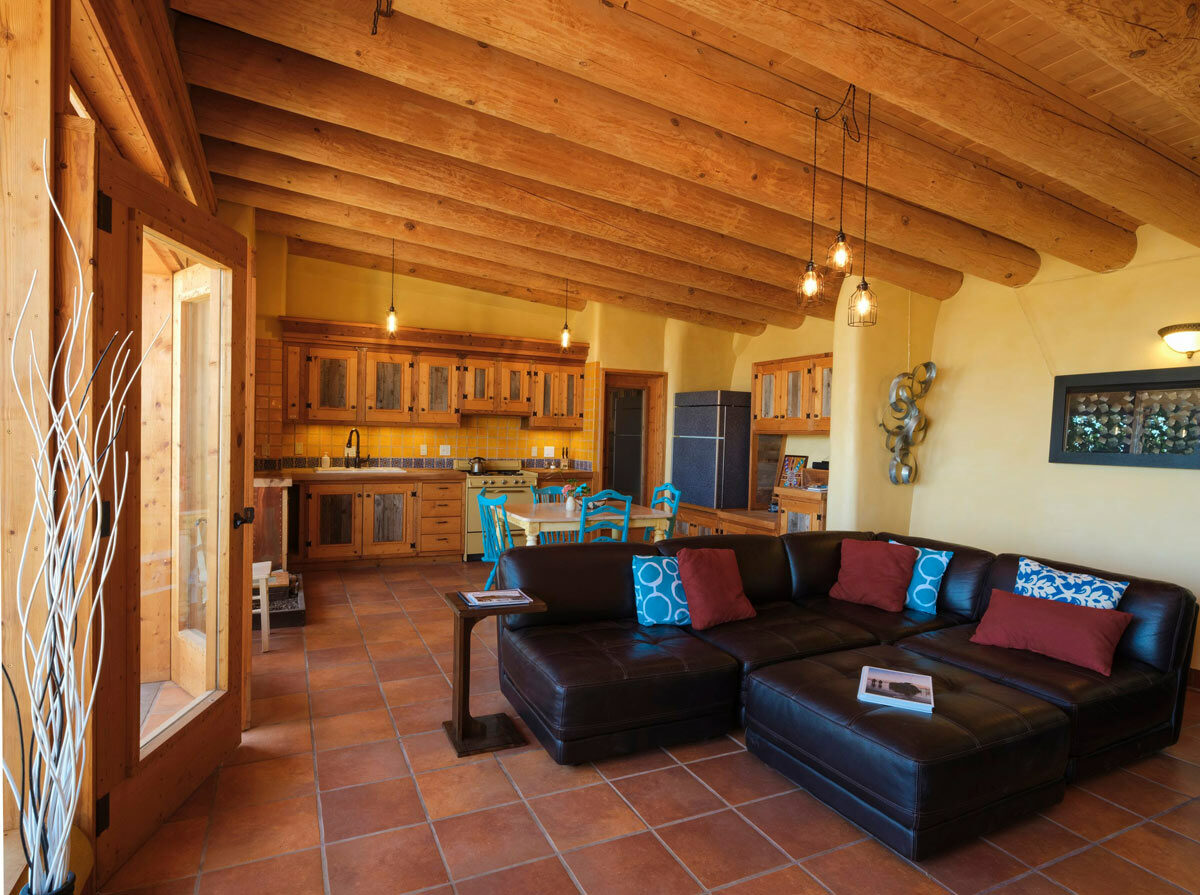 While the incredible desert landscape and starry skies just outside the expansive wall of windows are enough to captivate any traveler, guests of the Taos Earthship in El Prado, New Mexico, must also participate in conserving water and electricity, as well as maintaining a comfortable temperature inside by opening and closing vents, windows and doors.
"If you need thermostat control, 20 min. showers, fast Internet, or watch TV for hours, look elsewhere," says the host. So, yeah, fair warning that this is a real-deal living-off-the-grid experience!
But if you can appreciate that, you're in for a treat. The earth-sheltered home is completely solar-powered, and rainwater is harvested for use inside the home and even recycled for watering plants. It features unique architectural elements such as an integrated greenhouse and walls speckled with recycled glass that let hints of light pass through.
When you're ready to explore the Desert Southwest, the Earthship Taos is surrounded by several hiking trails, the Rio Grande Gorge Bridge and hot springs.
This other U.S. city provides travelers with an epic taste of the Desert Southwest, too.
Geothermal Cottage, Laugarvatn, Iceland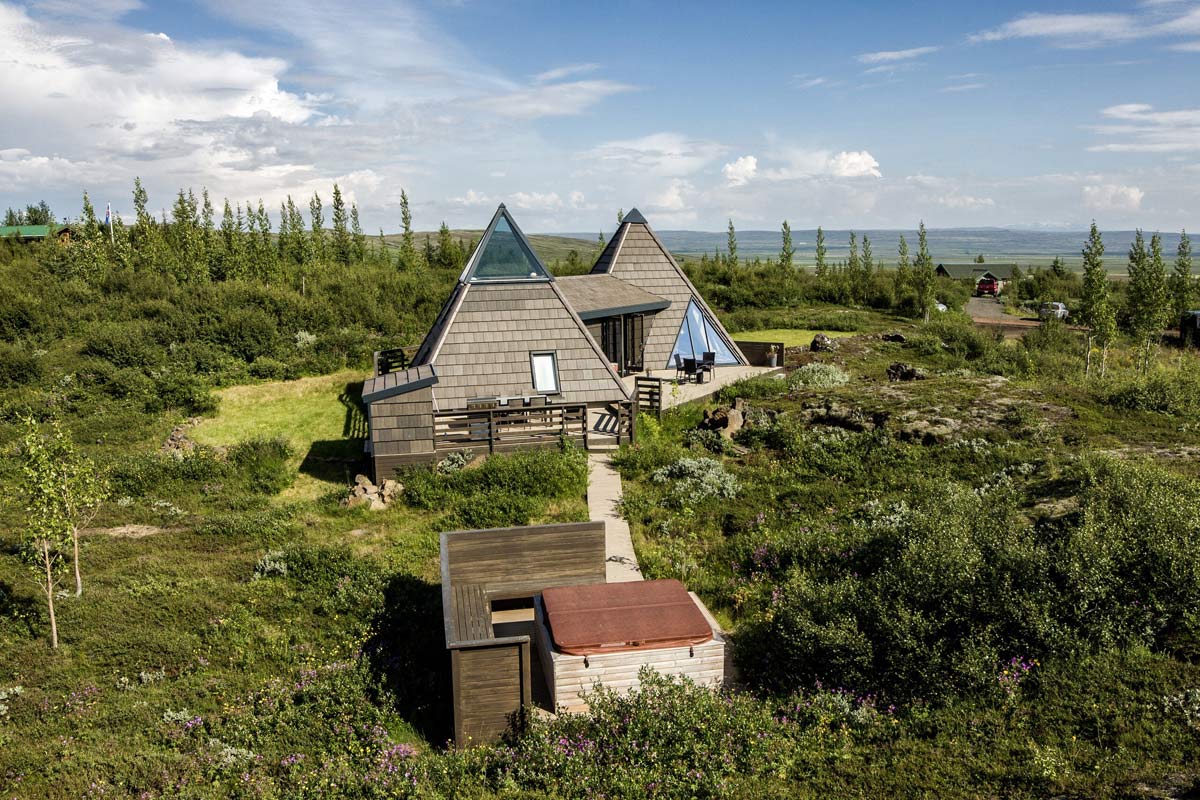 This sleek, modern, off-the-grid cottage in Iceland harnesses geothermal power for electricity, heat and hot water. It's referred to as the pyramid house by many because of its unique architecture, which was inspired by the Icelandic landscape.
Equipped with a fully functional kitchen, a hot tub and a swing set, this cottage is suited for all types of travelers—even little ones. But perhaps the most impressive amenity of this Airbnb is its location. Guests are treated to mountain views, lush Iceland greenery and frequent northern lights sightings. Plus, it's situated in the middle of Iceland's well-known Golden Circle route.
Airbnb reviewer Ning says, "Palmi's house is a truly amazing place to stay, in a perfect location near all the sights of the Golden Circle. The house has a very beautiful and unique design, and is very spacious and comfortable. It had everything we needed and more."
Rainforest Treehouse, Volcano, Hawaii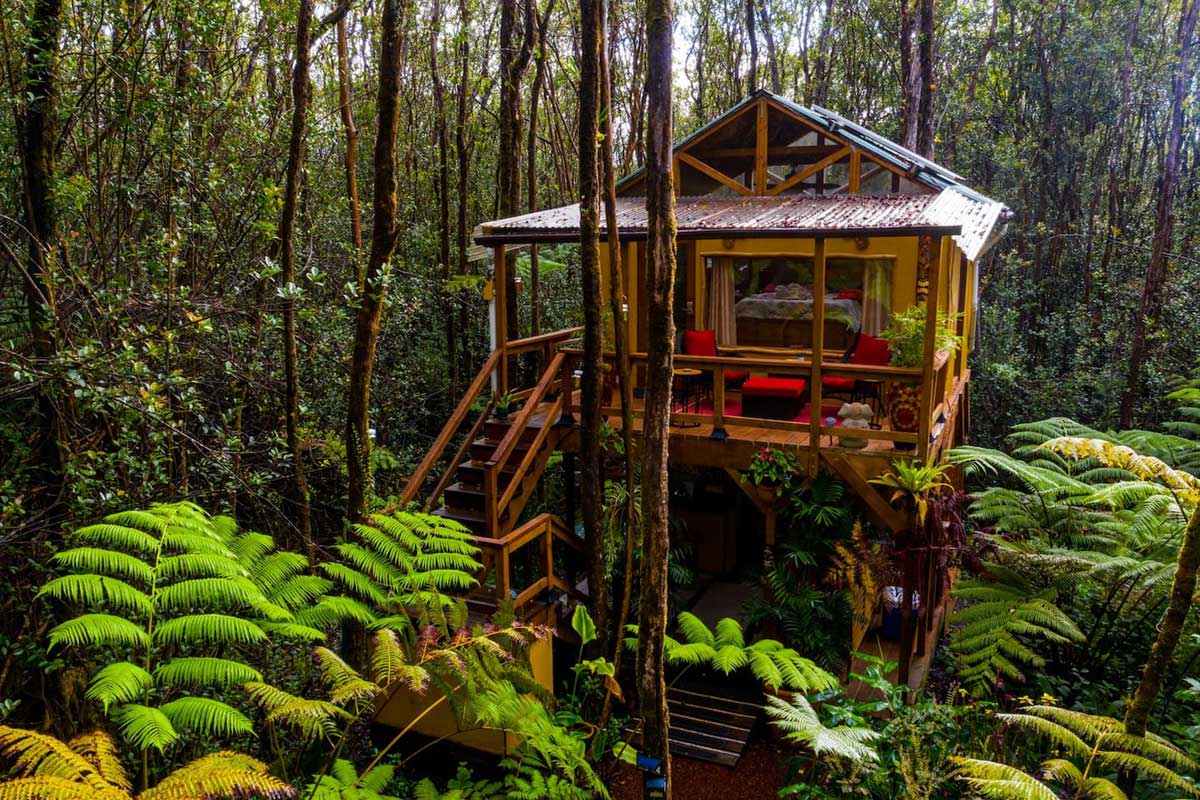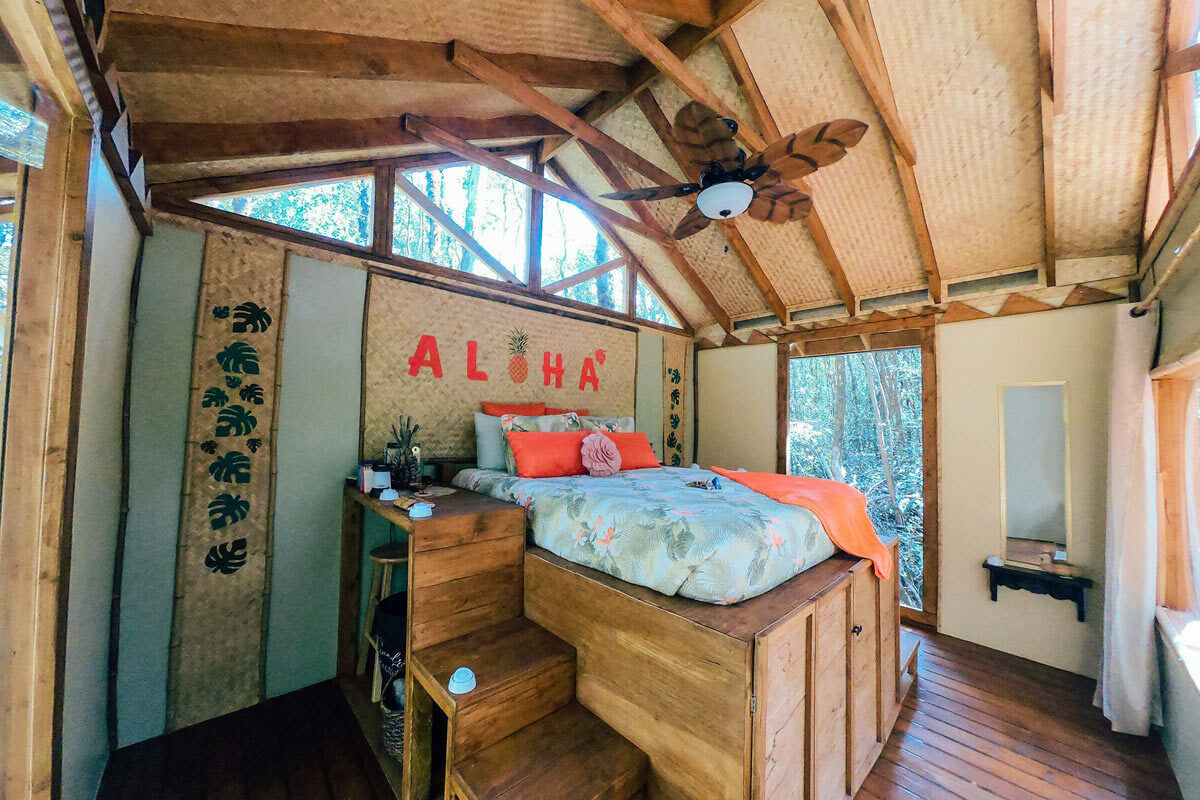 Embracing its location to the fullest, this self-sufficient treehouse Airbnb in Hawaii collects power from the sun and water from the rain. Though guests should be mindful of conserving these two important resources while living off the grid, there's far more to see and do in the surrounding rainforest than worry about plugging in or taking a long shower.
For starters, there's wildlife all around you in this off-grid Airbnb. From frogs, chameleons and birds in the trees to bright tropical flowers and ferns below. And several Hawaiian natural wonders are easily accessible: Volcano National Park, Keaau, Rainbow Falls and more.
Next, check out this other place that boast cool coastal vibes.