This portable bluetooth speaker made Google's coveted list of top 100 trending products for the year. What's so special about it? Read on to find out why so many people searched for the device—and why we think it's the best bluetooth speaker for travelers.
Altec Lansing Mini H2O Bluetooth Speaker
If you share the same taste in music or podcasts as your travel partners, this wireless speaker is so worth taking along on your trips. While it's not the loudest bluetooth speaker on the market, its size, durability and price are what give it a leg up on the competition.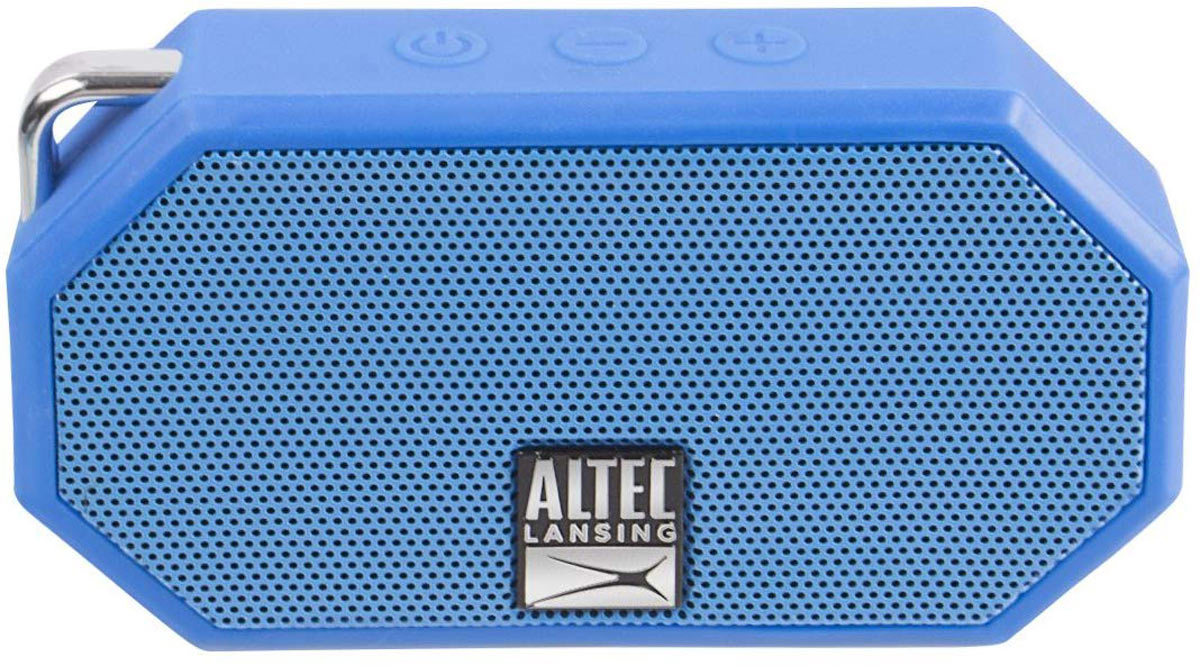 Extremely Compact Size
Smaller than most smartphones, the Mini H2O Bluetooth Speaker from Altec Lansing is ideal for even minimalist-packing travelers. The slim design incorporates the operating buttons along one side, so the entire front of the speaker is dedicated to sound output. While it's small enough to fit into a pocket or purse, the tiny tunes player also features a sturdy metal hook, so you can use a carabiner to clip it onto the exterior of your carry-on luggage or even a keychain. This ultra-portable bluetooth speaker is truly built to go anywhere with you!
Durable As All Get-Out
You won't need to think twice about bringing this waterproof bluetooth speaker to the pool. Not only is it waterproof, it floats, too! It's also shockproof and dustproof—so when visiting San Diego you can recreate the beach volleyball scene from Top Gun, complete with 80s tunes streaming from the Mini H2O speaker, and not worry about it getting damaged! 
You should definitely bring the Mini H2O portable speaker to this trending beach destination, too!
Priced Just Right
At about $30, the Altec Lansing wireless speaker gives you a lot for a little. It easily connects to any bluetooth-enabled device within a 30-ft. range, features voice confirmation and speakerphone capabilities, has a six-hour battery life and comes in a variety of vibrant colors other than your typical black. 
Amazon reviewer Chris Kearns says, "Awesome little speaker, great for backpacking or an unobtrusive music source at home. Quick to connect, good sound quality, and very portable. I would recommend this speaker for sure, and I would buy another one without hesitation if I lost this one."
All things considered, we think the Mini H2O certainly qualifies as the best bluetooth speaker under $50—and it's definitely the pick of the litter for travelers!
Buy the Altec Lansing Mini H2O Bluetooth Speaker on Amazon now.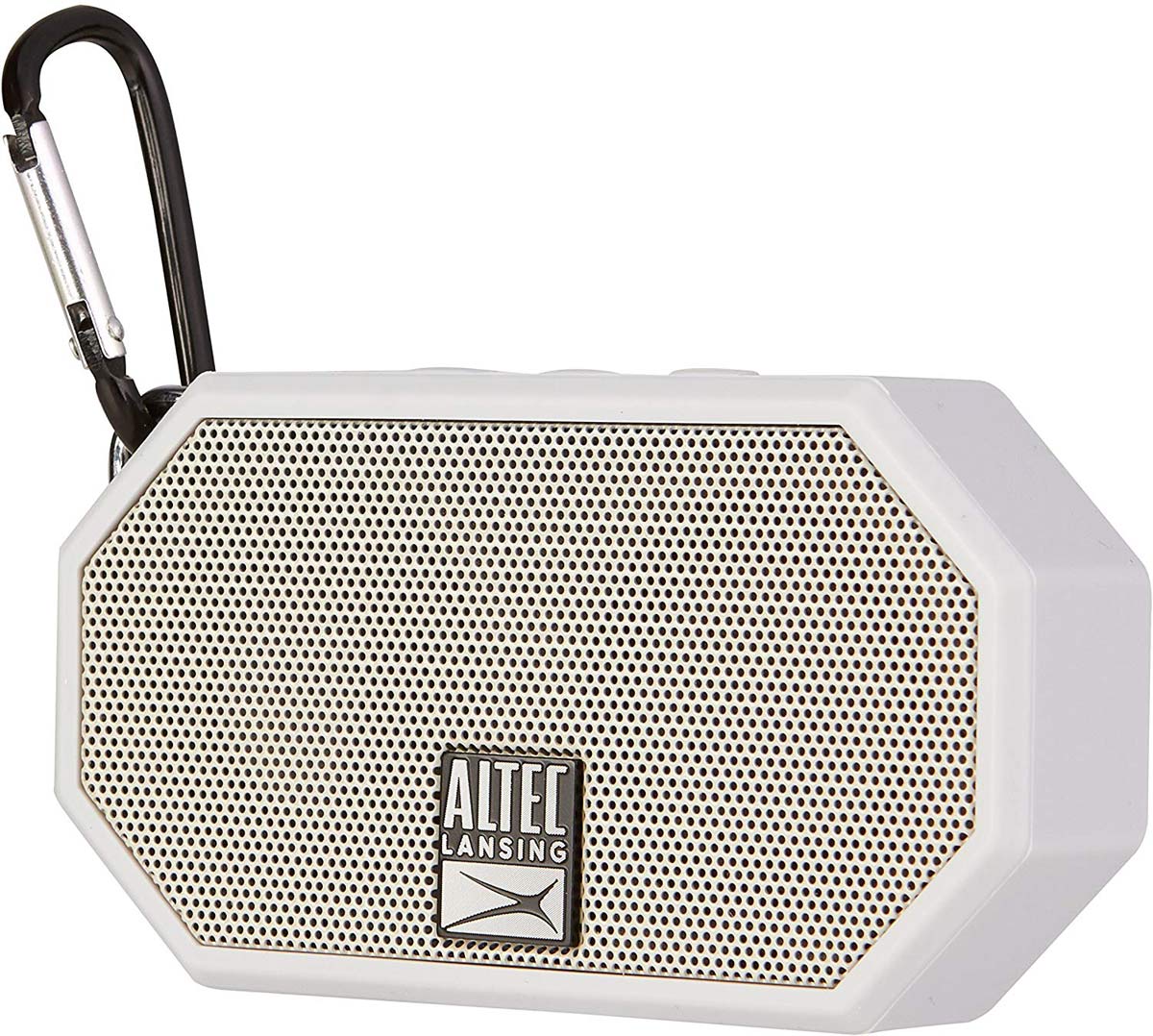 Next, check out the best water bottle with filter for travel.
Every product is independently selected by the editor. If you buy something through our links, we may earn an affiliate commission.