Find out why these popular travel accessories are getting snatched up by fellow travelers.
The Best Travel Wallet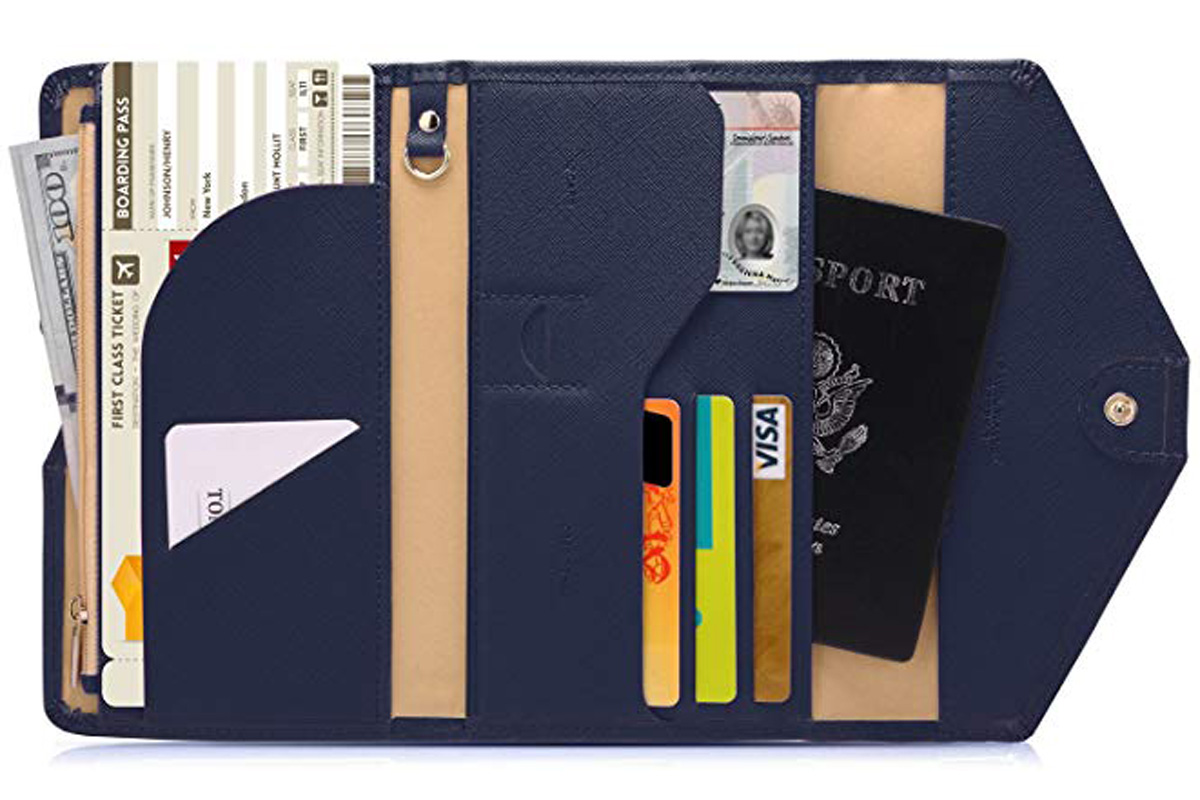 One of the best travel accessories is a compact, easy-to-organize wallet. This wallet has a place for all of your important travel documents as well as credit cards and cash, and the price is just right!
"I absolutely love this wallet. I needed a new travel wallet and this holds everything I need all in one place, and it still closes nicely and stays flat! Boarding pass, passport, ID and credit cards, money, checked baggage tickets, receipts, etc! Yet it doesn't bulk up or look like an overstuffed mess." — Anthony Luu, Amazon reviewer
To-Go Towel
The key to this travel towel is that it's super-absorbent yet it dries really fast after you use it. It folds up to a compact size that's perfect for tossing in your backpack. Once you try it, this towel will become one of your essential travel necessities.
"I took this towel on a 2 week trip through Austria and Slovakia. I am SO glad I had this thing. It was perfect for what I needed if for, it didn't take up much space, and it dried SUPER quick. If you are a backpacker, or even just a casual traveler, this thing is made for you! Also, the lime green made it VERY easy for me to find my towel in my bag quickly." — Brandon Short, Amazon reviewer
Best Travel Backpack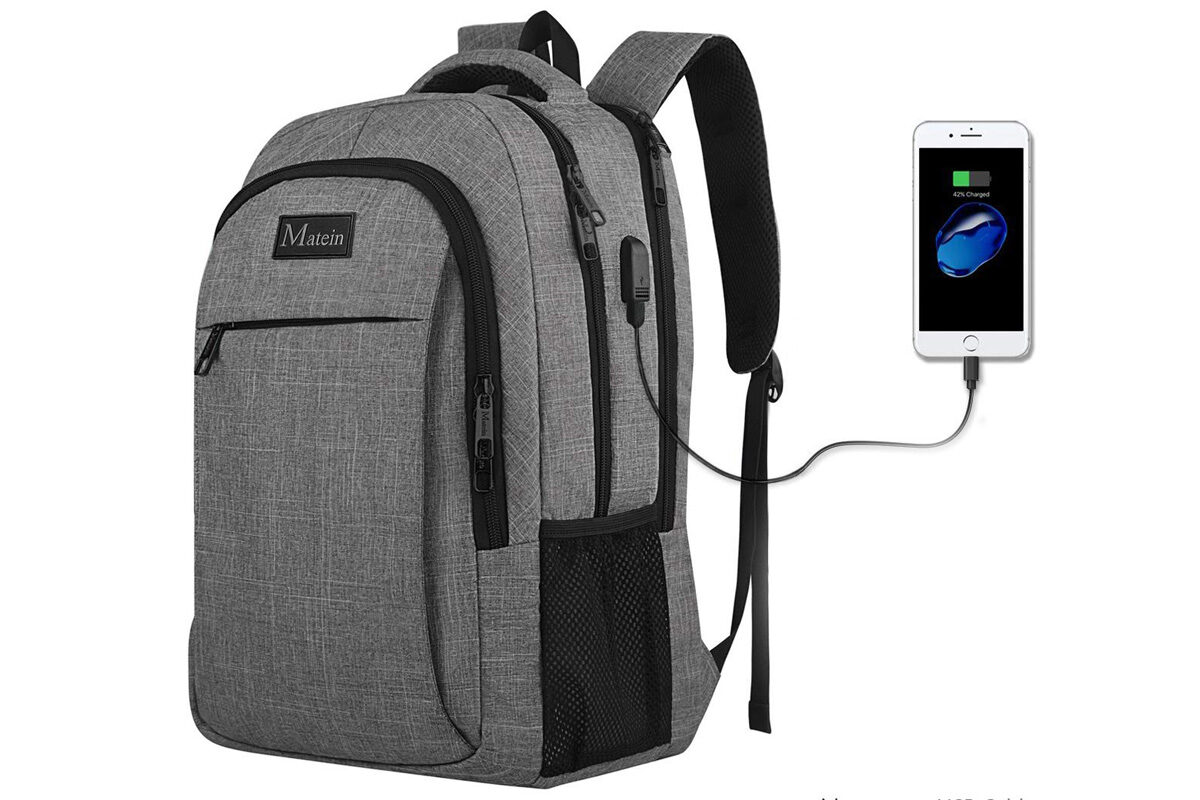 This small travel backpack can fit your laptop as well as other small electronics. The best part is the convenient built-in USB charger outside and built-in charging cable inside, so you can keep all of your travel gadgets going strong throughout your trip.
"This little backpack got me through 12 days of traveling Europe! I used a few space saver bags as well, but was able to bring 4 pairs of pants, 7 shirts, and 1 dress, then wore a few things twice." — CM, Amazon reviewer
Safe Jewelry Organizer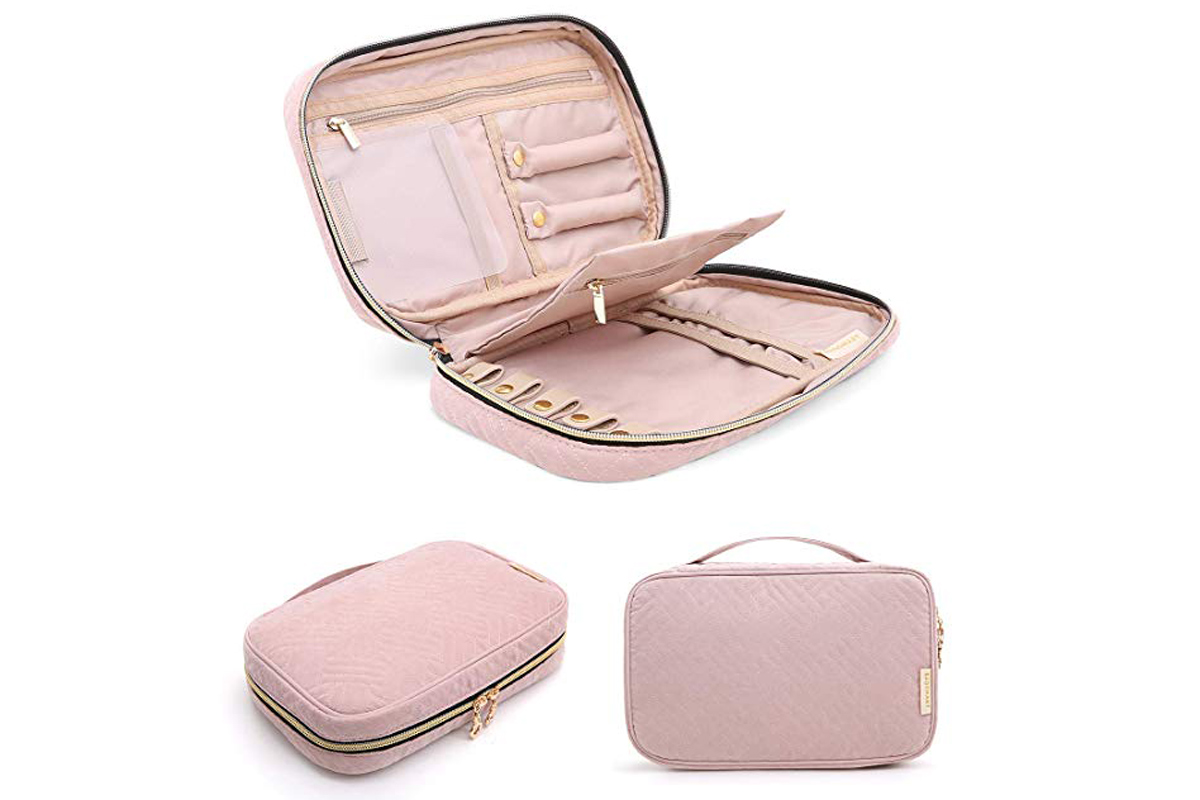 This travel jewelry organizer has space for so many necklaces, bracelets, rings and earrings—and they won't end up in a tangled mess when you get to your destination!
"Compact to fit everything. Has different compartments so that you can separate your different kinds of jewelry. Zippered all the way around and has a nice handle to carry it. I am very pleased with this purchase. I wanted something that was not too big. This fits anywhere especially if you are traveling." — Rosalie Anello, Amazon reviewer
Neat Freak Luggage Organizer Set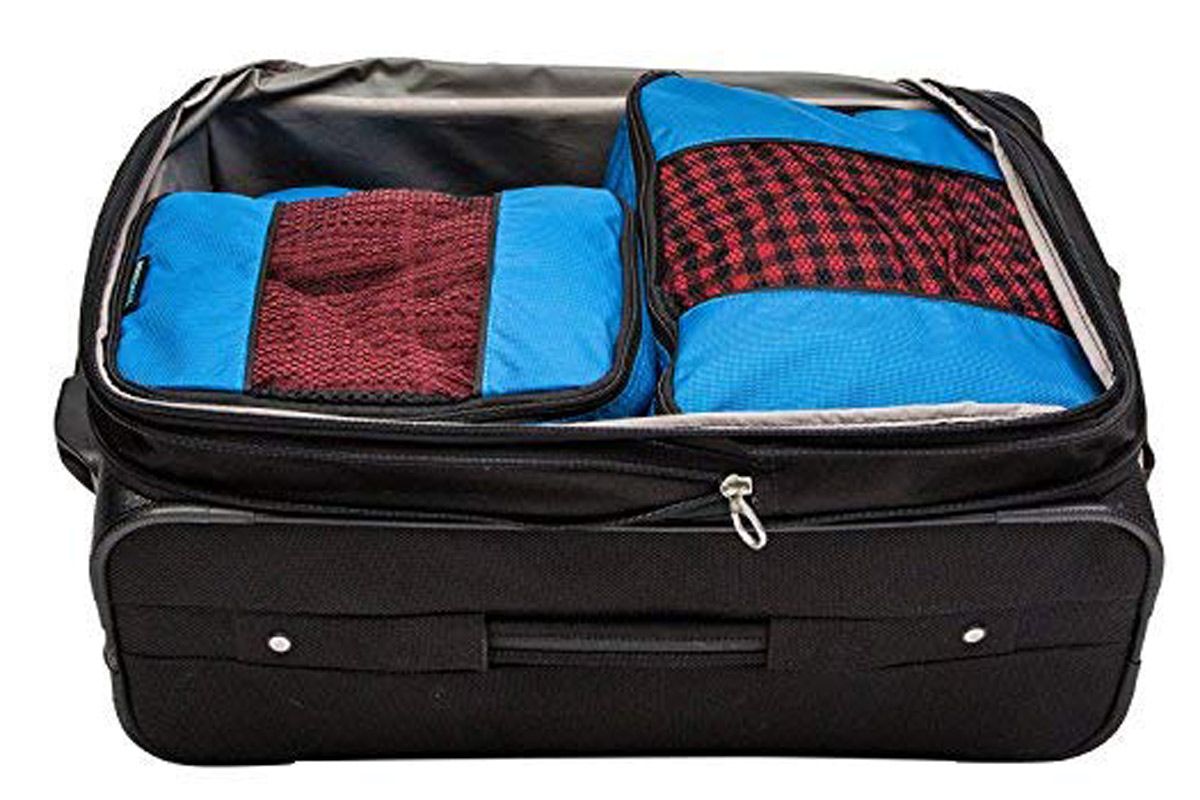 If you prefer your travel must-haves to be organized, like really organized, this luggage organizer set is for you!
"Just ordered these and used on a four day business trip. I am a "roll packer" by nature but these cubes make roll packing even better! I fit five pair of capris/pants in one of the large cubes, all my tops and layering tanks in the other large one, three pairs of sandals in a medium (all positioned on edge), multiple small bags of items that would generally be loose in my suitcase such as jewelry, etc. in the other medium and all my undergarments in the small." — catmom, Amazon reviewer
So what is roll packing and is it the best way to pack a suitcase?
Travel Makeup Bag Fit for a Beauty Guru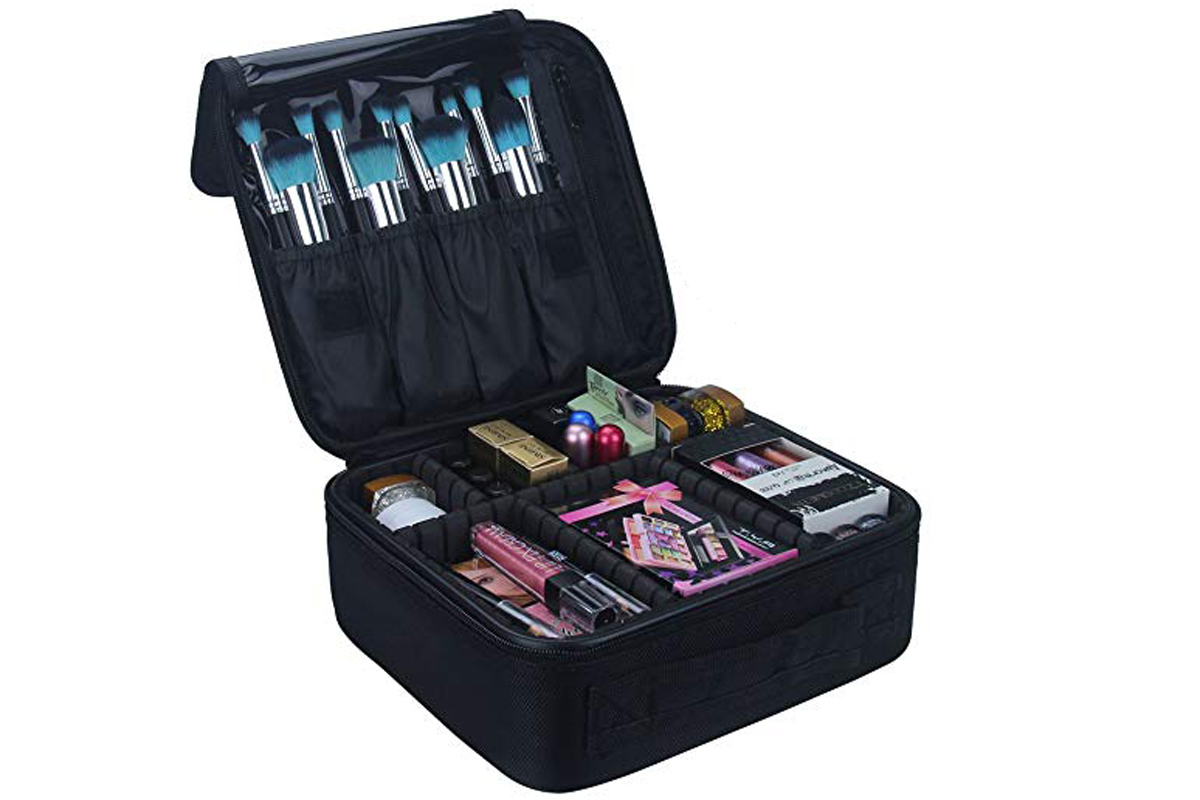 If you can't live without your go-to makeup, even for a short trip, you need this mega makeup travel kit.
"This makeup bag is exactly what I've been looking for !!! It's hard exterior protects my makeup, the adjustable dividers allow for multiple uses, my brushes are protected from getting dirty and the zipper pocket is big enough to hold my palettes. It's very durable, not too bulky, and the handle makes it easy to carry." — Kendall Young, Amazon reviewer
Easy-Access Small Electronics Organizer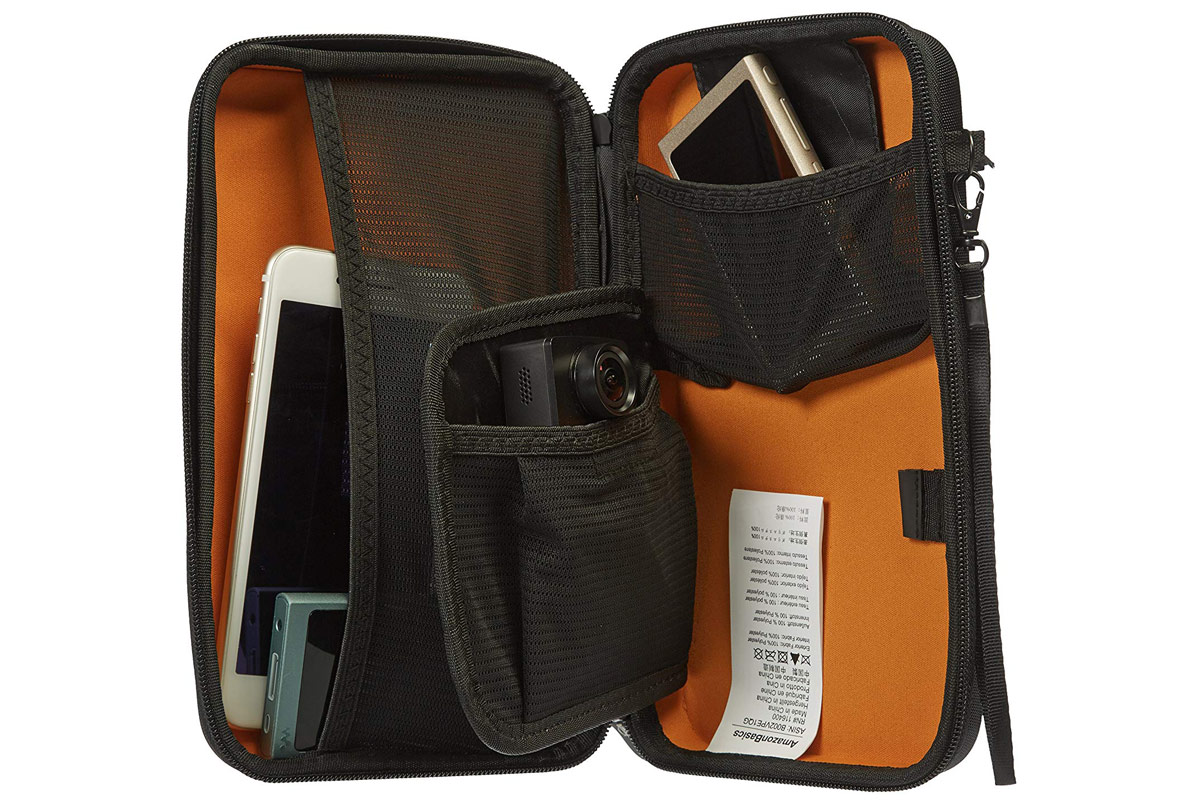 Keep this small electronics storage container on hand to keep your phone, cameras and other essential travel gadgets safe from scratches and other damage.
"I ordered this case to keep all my chargers for all my different electronics well-organized and protected at the bottom of a suitcase. With a tablet, an e-reader, a phone, two GPS devices, three cameras, a Fitbit, and a few other random chargers, the chargers can get a little out-of-control.
I used to keep all my chargers, when traveling, in a Ziploc bag. After I broke two chargers this way, I realized I needed a way to transport them that would better protect them.
This case is perfect. It has semi-hard sides to protect the chargers (no more broken pieces, I hope!). It also has multiple pockets and a fold-out organizer in which I can store all my different chargers and other electronics paraphernalia. The only chargers that won't fit in the case are my laptop chargers. Otherwise, everything is there, organized and protected." — Used to Write, Amazon reviewer
TSA-Approved Reusable Clear Plastic Bags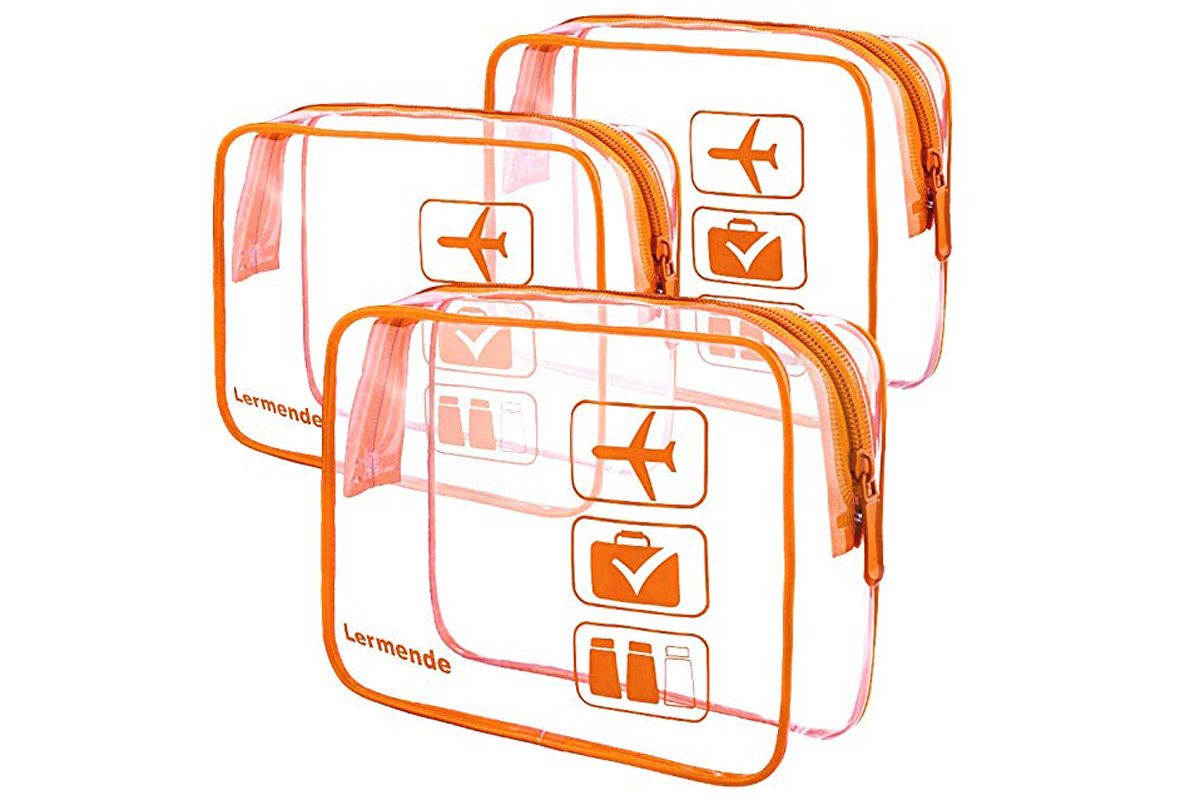 Reuse these TSA carry-on size bags over and over again.
"I am a frequent traveler and was tired of ziploc bags not giving me the dimensions I wanted for my liquids. I didn't realize these were made for that purpose, but family bought them and we use them on every trip. There's a lot of real estate in there, so you can really pack it in with bottles that are less than 3.4 oz." — Ron, Amazon reviewer
Super-Safe Neck Pouch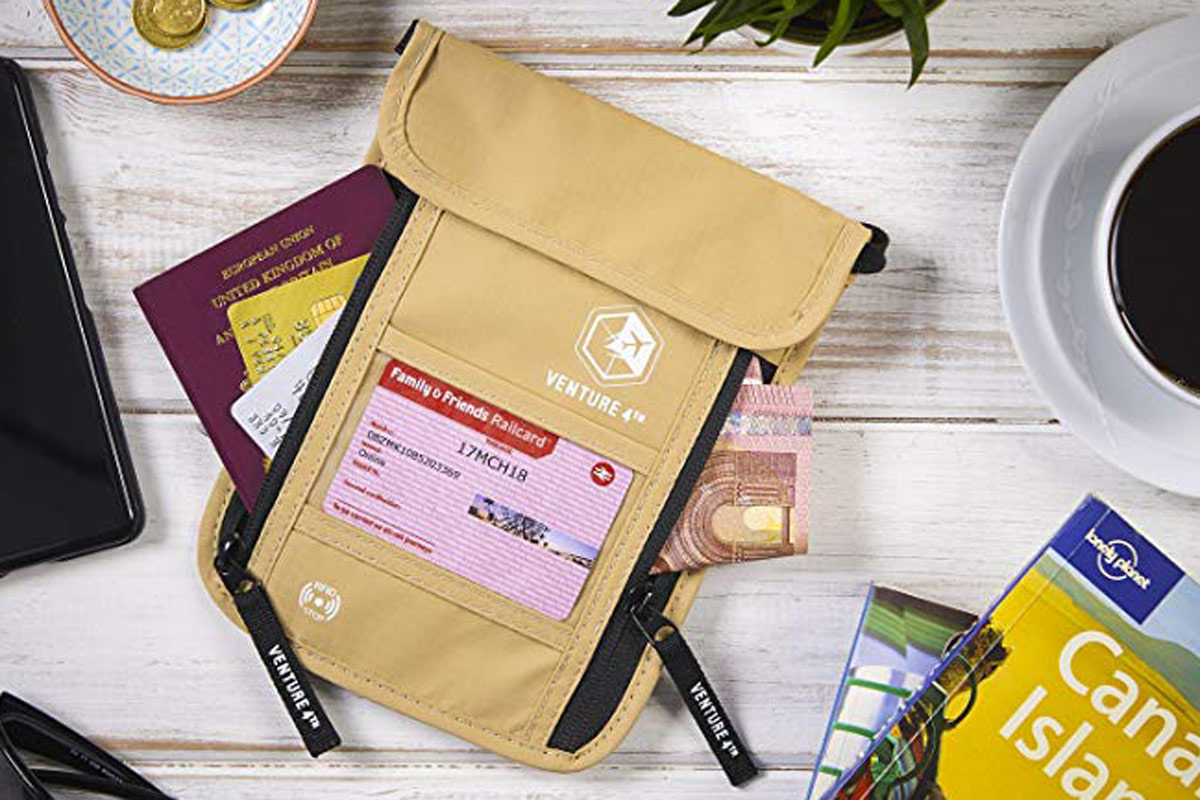 For those that prefer to keep their travel documents and money super-safe yet still easily accessible, check out this wallet necklace.
"I took this on a trip to London and France and it worked wonderfully. Passport, phone, and boarding passes fit nicely in the big pocket covered by the front flap. ID/Driver's License went in the see through pocket in front, I tucked the all the currency I wasn't using in one side and tucked the currency I was using in the other side. That way I didn't have to sort through different currencies when I wanted to buy something. I especially liked that you could push the money pretty far in so there wasn't a risk of it falling out when you unzipped the zippers on the sides." — Julie, Amazon reviewer
A wallet necklace is an especially important travel accessory in areas where pickpocketing is a concern. Be sure to research these other important factors before you travel anywhere.
Must-Have Shoe Bags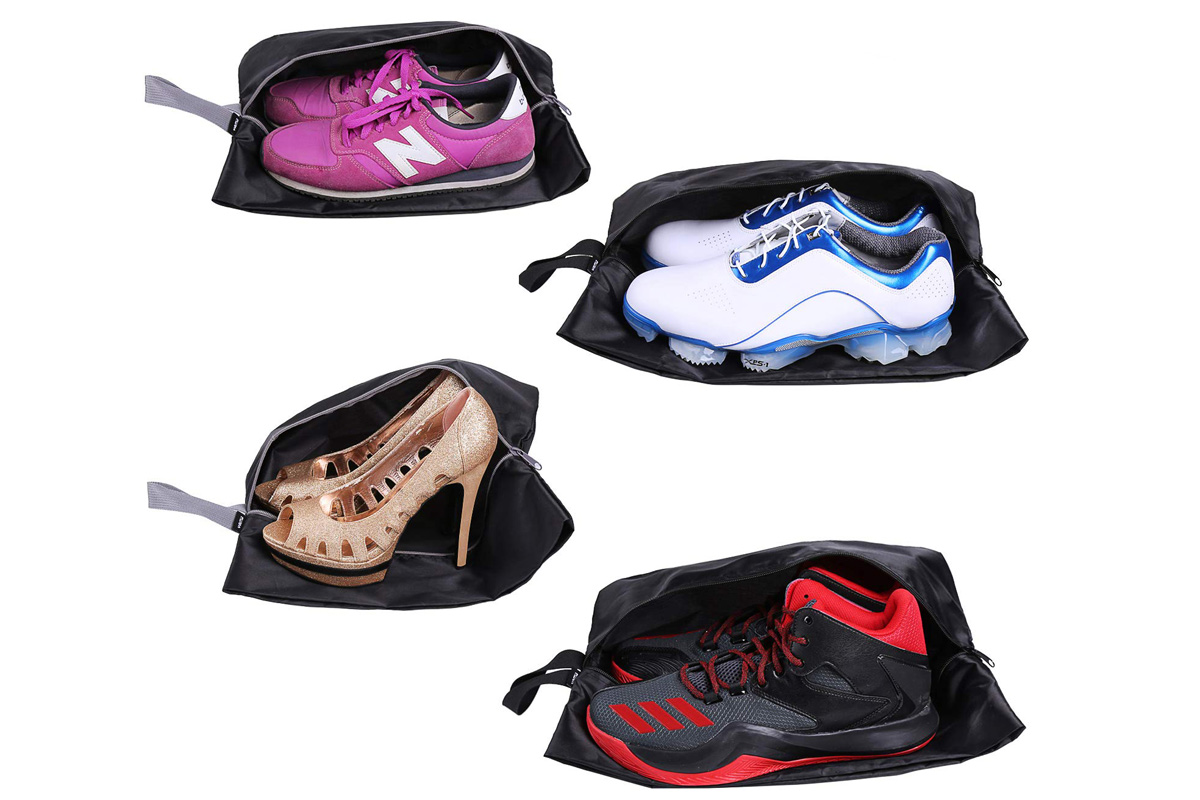 No one wants to pack their stinky shoes next to their t-shirts, and that's when this sneaker travel bag is a must!
"I'm so happy with this purchase! I bought these before an extended trip, and while they certainly came in handy keeping my shoes separate and protected from the rest of my luggage, I still use them outside of vacation purposes.
They're great for carting a pair of running or cycling shoes to work, and they fit more than you'd think! I've been able to fit small snow boots and combat boots, which makes transporting them around so much easier. I also love the small loop at the top, which makes it easy to carry in hand or hang from hooks." — Kaila, Amazon reviewer
Next, check out our favorite retro travel bags that are coming back in a big way.
Every product is independently selected by the editor. If you buy something through our links, we may earn an affiliate commission.