It's important to be present during travel in order to take in the full experience of a new place. That means taking your eyes off of your phone and your headphones off of your ears as often as possible. But when you unplug (geeky pun intended), what do you do with all of those cables and chargers and adapters, etc.?
Rather than tossing them into your carry-on where they'll surely end up in a tangled mess, check out the following cord keeper made specifically for tech-loving travelers.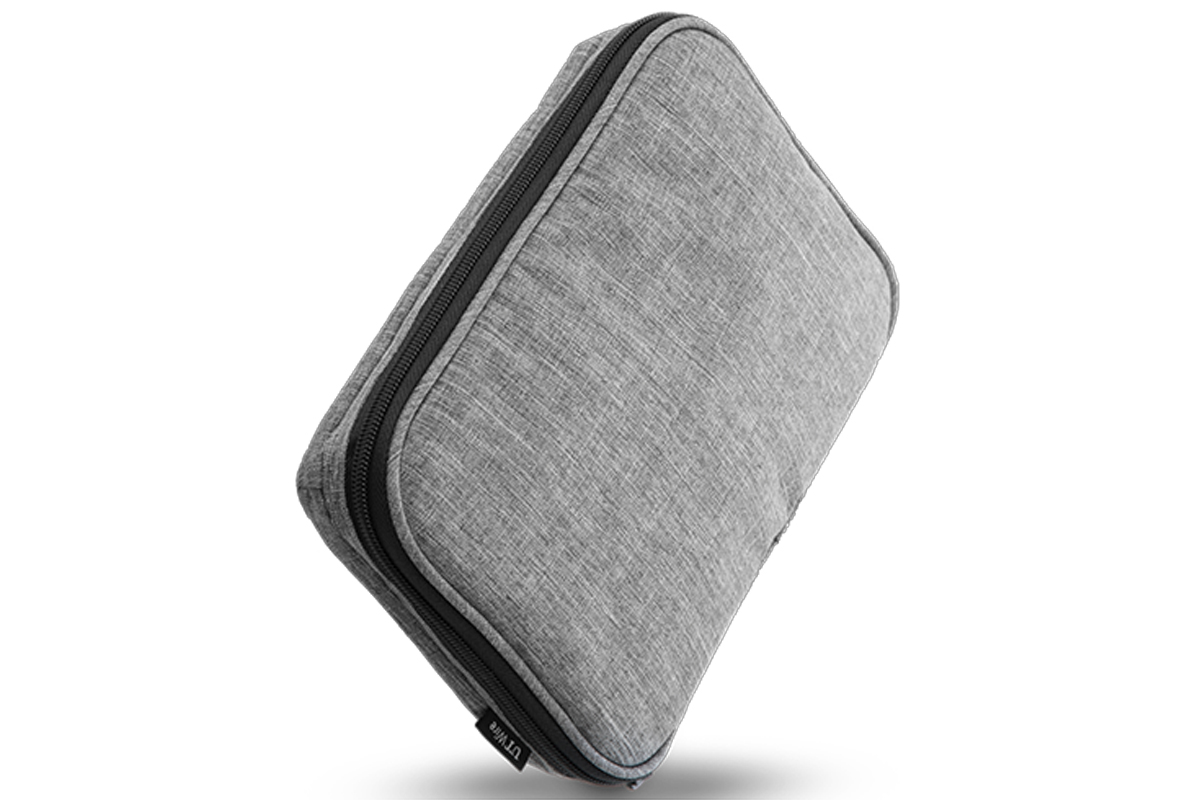 Though this cable organizer is designed for an entire family, we would argue that these days most individuals travel with enough personal electronics accessories to fill the entire thing. Sure, you can find much larger cord management products out there with many more bells and whistles, but the compact size and simplicity of this one is right up our minimalist packing alley! 
It features six elastic straps that hold down cables in an orderly fashion and four small mesh pockets for holding plugs, batteries, AirPod cases and more. A large mesh pocket with a zipper is perfect for corralling bigger items such as a battery backup, and there's even a tiny sleeve for stashing extra SD cards. All of this fits within a 7 x 10 in. case with a padded liner and a full zipper.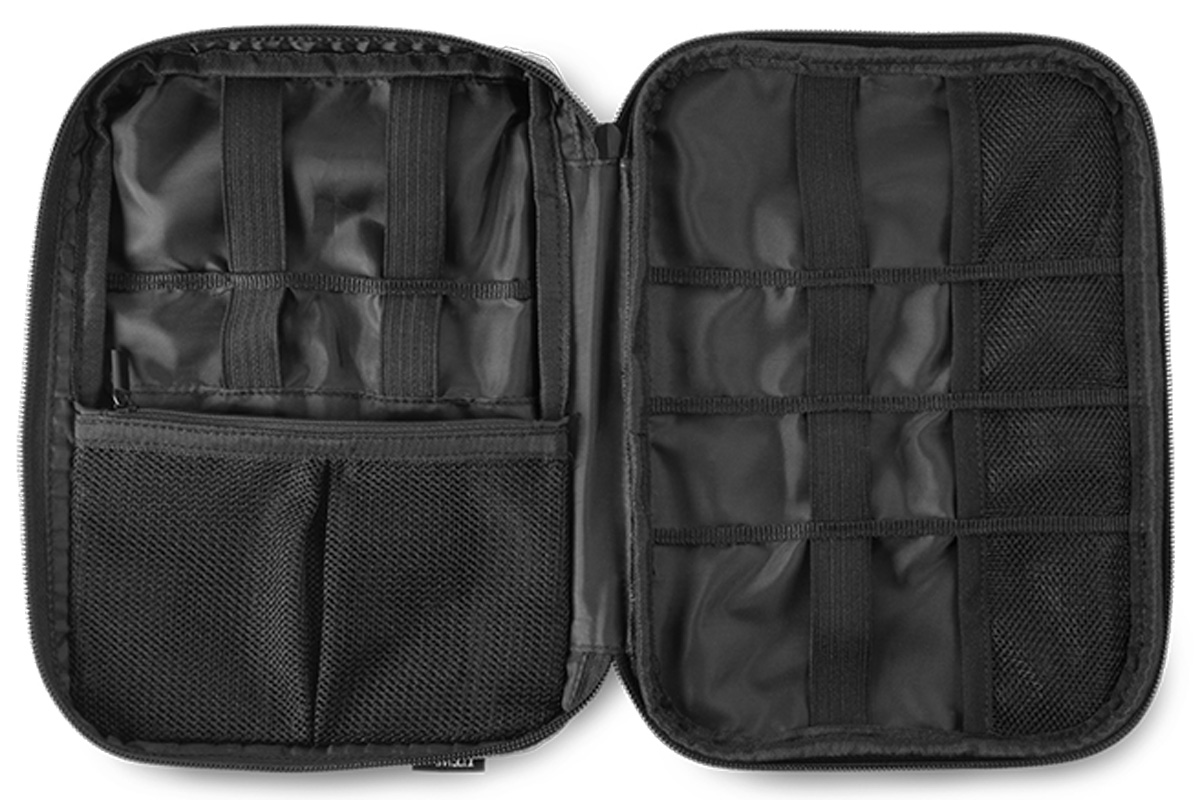 While we do love the classy look of roll-style travel cord organizers, they're just a bit too impractical for those of us with a habit of losing things. The zippers on the Pocket for Family are a lot more reliable when it comes to keeping your electronics accessories safe than an open-sided roll held closed with a mere string that can easily become loose. 
The gray exterior of the cable holder from UT Wire may not be as bougie as the one mentioned above that's made of genuine leather, but it's sleek and works well with every type of luggage. More importantly, it's water-resistant and super-durable. 
Next, check out more essential travel items that are best-sellers on Amazon right now.
Every product is independently selected by the editor. If you buy something through our links, we may earn an affiliate commission.