Minnesota's largest city is home to some incredible street art, but the trick is knowing where to look. Lucky for you, we've scouted out the best of the best and compiled them into a neat and tidy list! So get your camera ready, throw on an Insta-worthy outfit and head to the following spots to find the most amazing murals in Minneapolis.
Bulldogs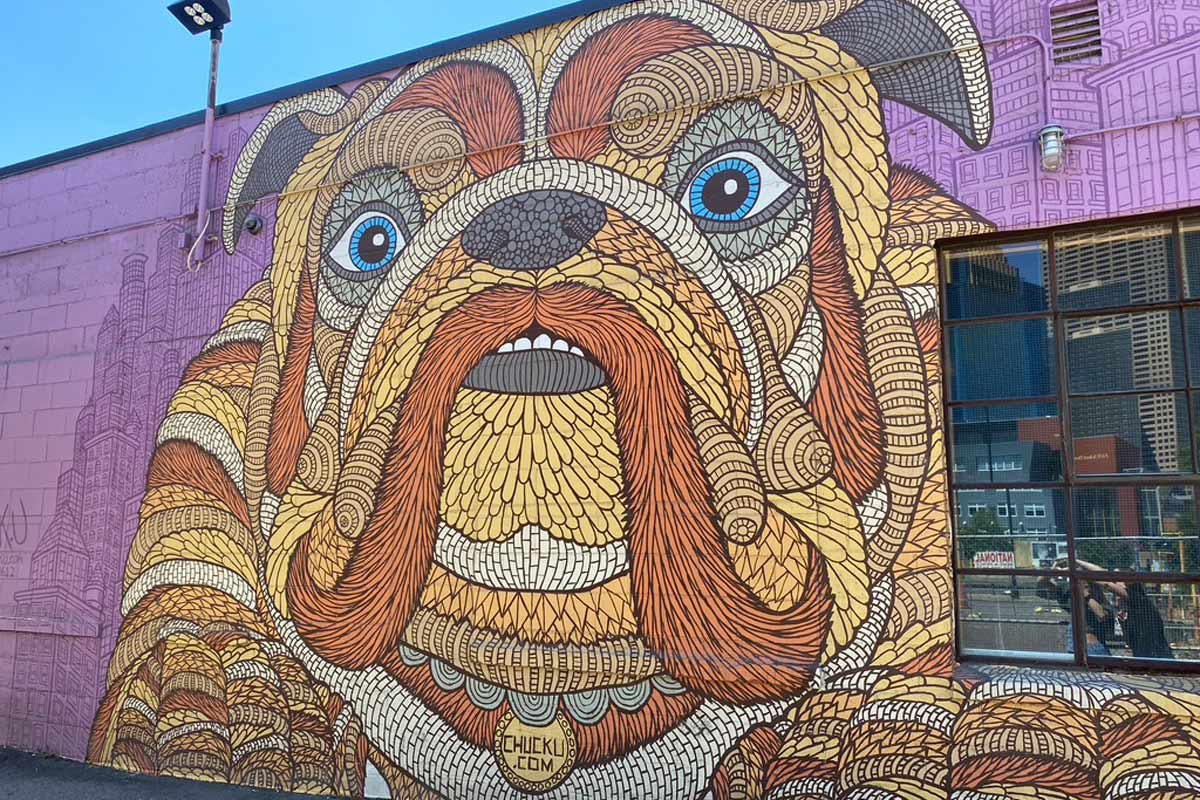 Location: 1111 Hennepin Ave., Minneapolis, MN, 55403
Artist: Chuck U
So mesmerizingly detailed and so fitting for its location along the side of The Bulldog Downtown, this mural is an absolute must see when in Minneapolis. Snap a few pics and then head inside for a delicious bite to eat.
Take a Picture Sweetie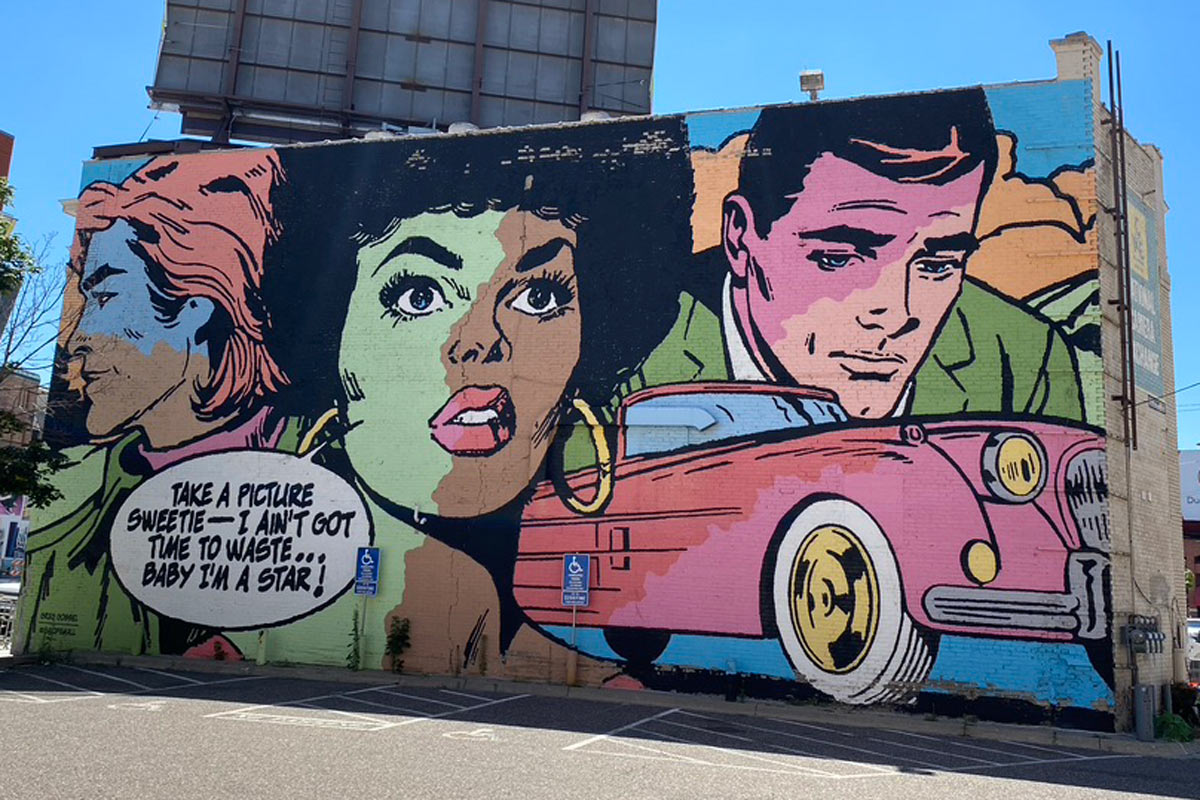 Location: 928 Hennepin Ave., Minneapolis, MN, 55403
Artist: Greg Gossel
Take a short walk down Hennepin Ave. from the bulldogs mural to this pop art-style masterpiece. Neighboring the historic Orpheum Theatre, it makes for a fun pic before a show.
I Can Breathe Now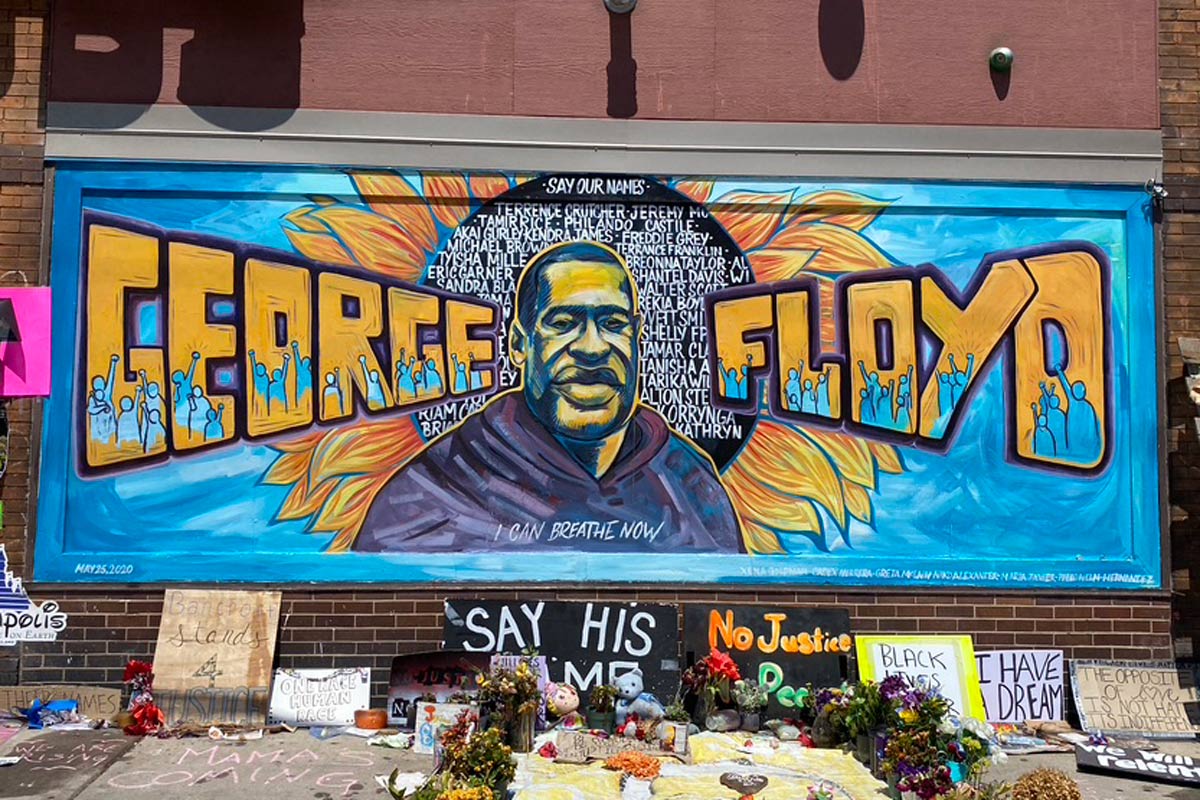 Location: 3759 Chicago Ave., Minneapolis, MN, 55407
Artists: Greta McLain, Xena Goldman, Cadex Herrera
In memory of police brutality victim George Floyd, whose chilling last words "I can't breathe" were heard around the world, this bright blue and yellow mural features a likeness of Floyd as well as the names of many other police brutality victims. This isn't a place for taking a smiley selfie—it's a memorial. Visitors here pay their respects and reflect on the deep social injustices and need for fundamental change that Floyd's murder brought to light.
You Changed the World, George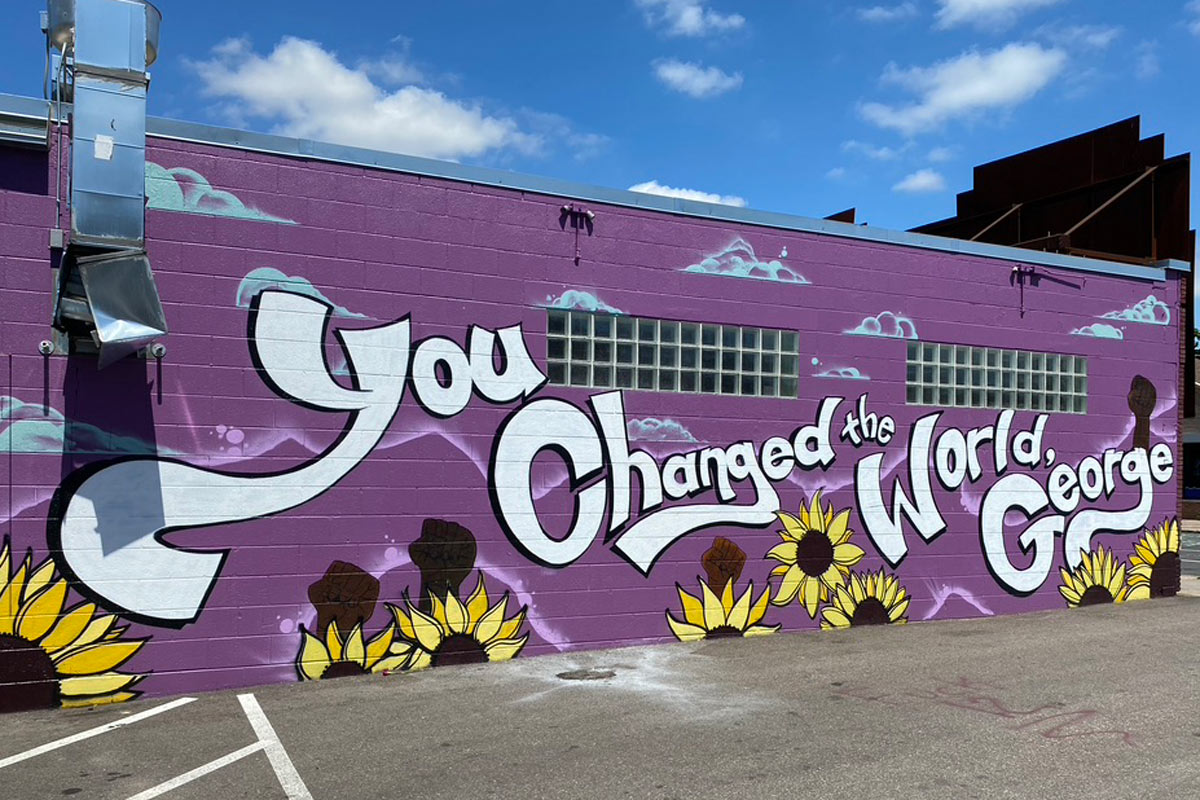 Location: 3724 Chicago Ave., Minneapolis, MN, 55407
Artist: Unknown
Just a short walk north along Chicago Ave., within the same block as the memorial, this vibrant purple mural also pays tribute to George Floyd. The raised fists and hopeful words represent the many protests for change that happened in nearly every major city in the United States and across the globe after Floyd's murder.
Monarch Butterflies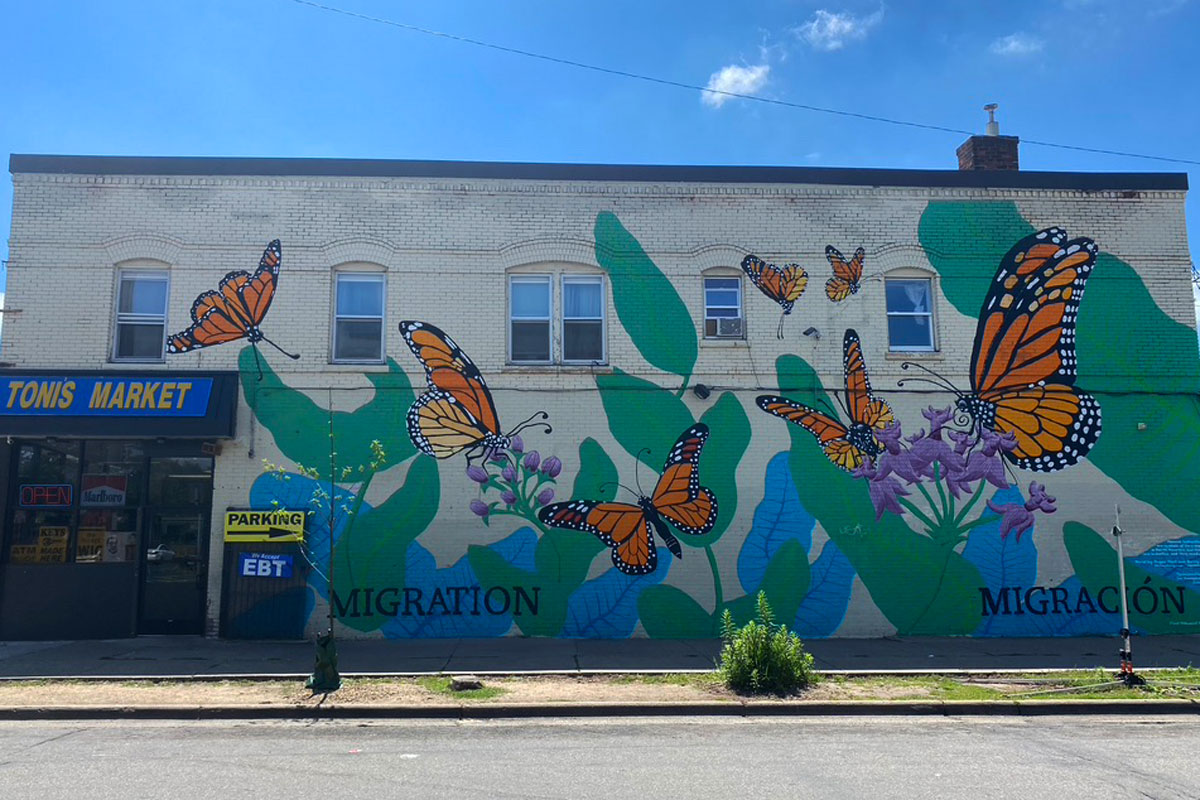 Location: 3500 Chicago Ave., Minneapolis, MN, 55407
Artists: Roger Peet, Barry Newman
Continue walking a couple of more blocks north along Chicago Ave. to find this beautiful monarch butterfly mural. It was commissioned by the Center for Biological Diversity back in 2015 to bring awareness to the decline of the monarch population, and it has since become a local favorite.
Note: You don't have to travel far and wide to discover hidden street art gems—it's a fun way to be a tourist in your own city.
The Times They Are A-Changin'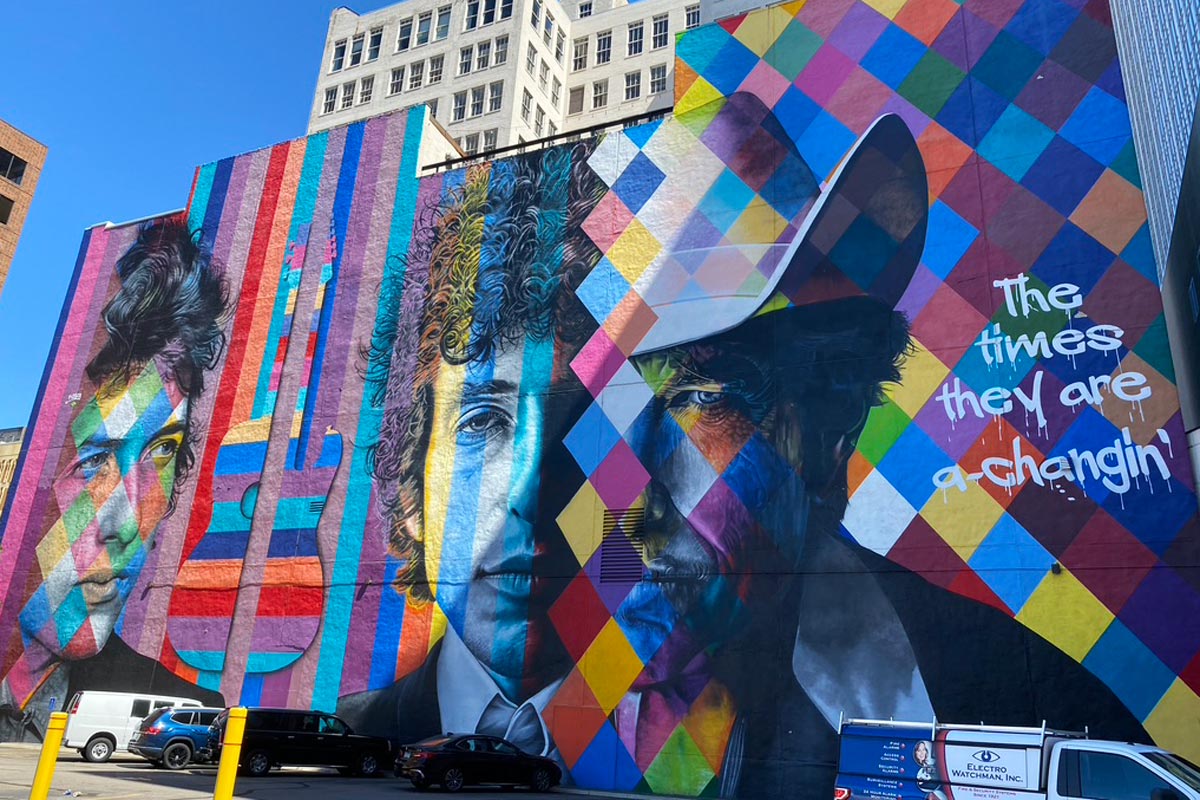 Location: 1 S. 5th St., Minneapolis, MN, 55402
Artist: Eduardo Kobra
Bob Dylan is a Minnesota treasure, so it's no wonder that one of the largest murals in the Twin Cities is dedicated to the musician. It features Dylan's face at three different stages of his life with the phrase "The times they are a-changin'," the title of one of his most famous songs, which is considered by many to be the anthem for youth of his generation and beyond.
The Music Wall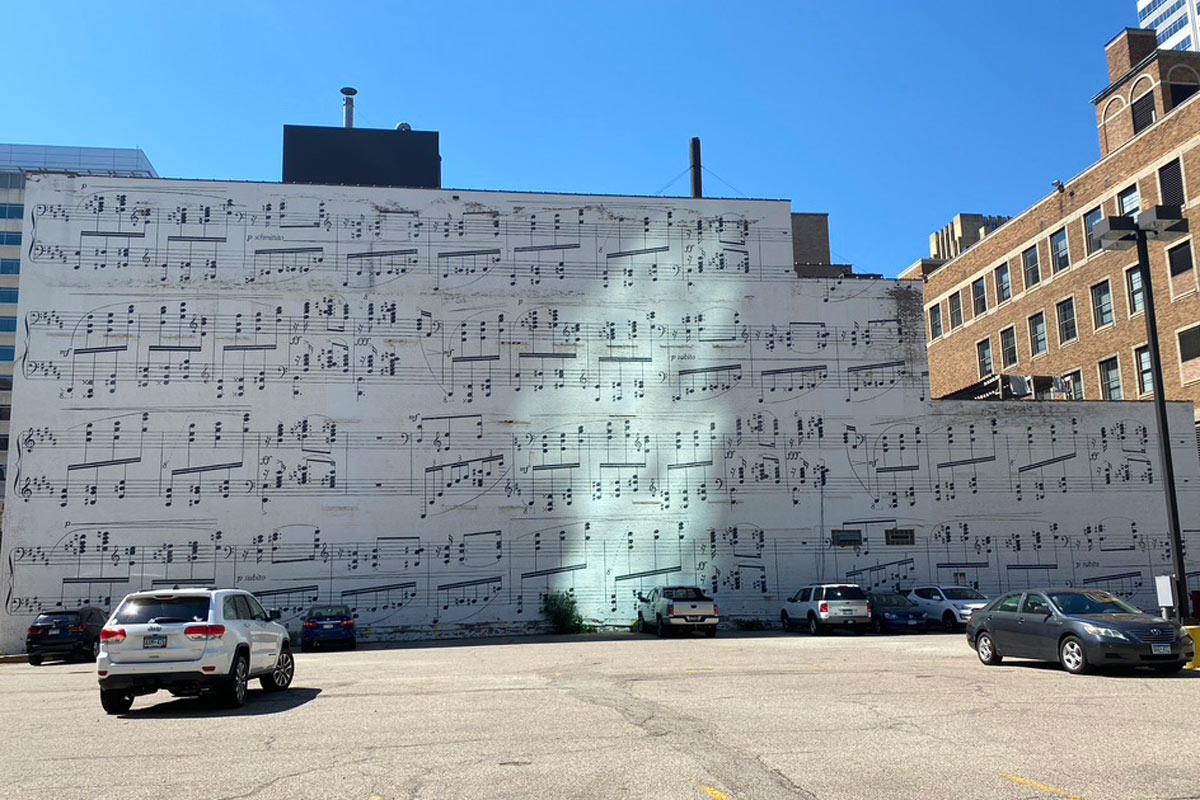 Location: 94 S. 10th St., Minneapolis, MN, 55403
Artist: Unknown
This Minneapolis mural was made special by another Minnesota icon—Prince. In 1977, photographer Robert Whitman snapped the first professional photos of the late pop star in front of the mural on the side of what was then the Schmitt Music building.
Next, read about Nashville, Tennessee, another incredible city known for music and murals.
Lowry Lamb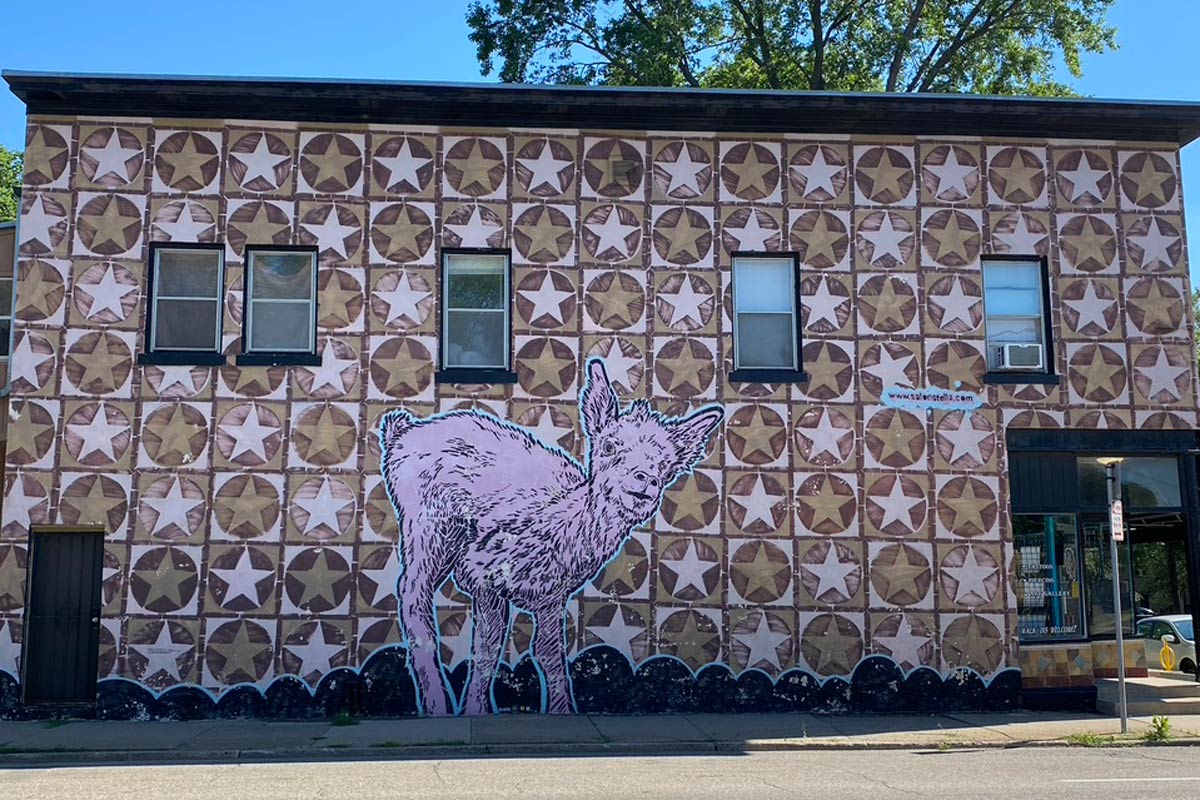 Location: 400 NE Lowry Ave., Minneapolis, MN, 55418
Artist: John Grider, Broken Crow
Adding a splash of color and quirky charm to the side of the Sacred Siren Tattoo & Art Parlor in Northeast Minneapolis, this little lamb mural was created by well-known local street artist John Grider of Broken Crow. You can find many more Broken Crow works across the Twin Cities and even the world.
Planning to visit the Twin Cities soon? Be sure to also check out our list of the best dog-friendly restaurant patios in Minneapolis and St. Paul.