Sure, you could book a standard hotel room in your next destination and be happy as a clam. But reserve one of these unique tiny house Airbnbs and your accommodations will definitely become a memorable part of your travel experience. From ultra-modern to charmingly rustic, each of these tiny house rentals is a sight to behold.
Tiny House With a Big Garden Stellenbosch, Western Cape, South Africa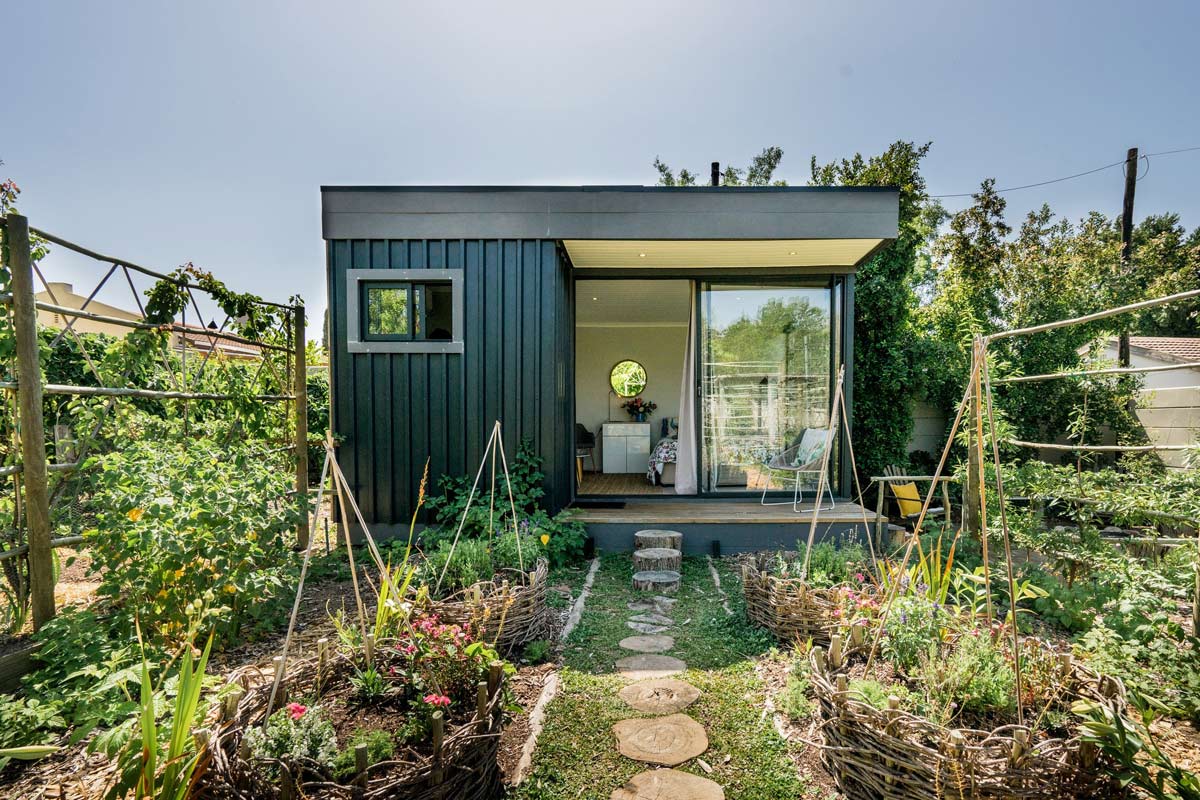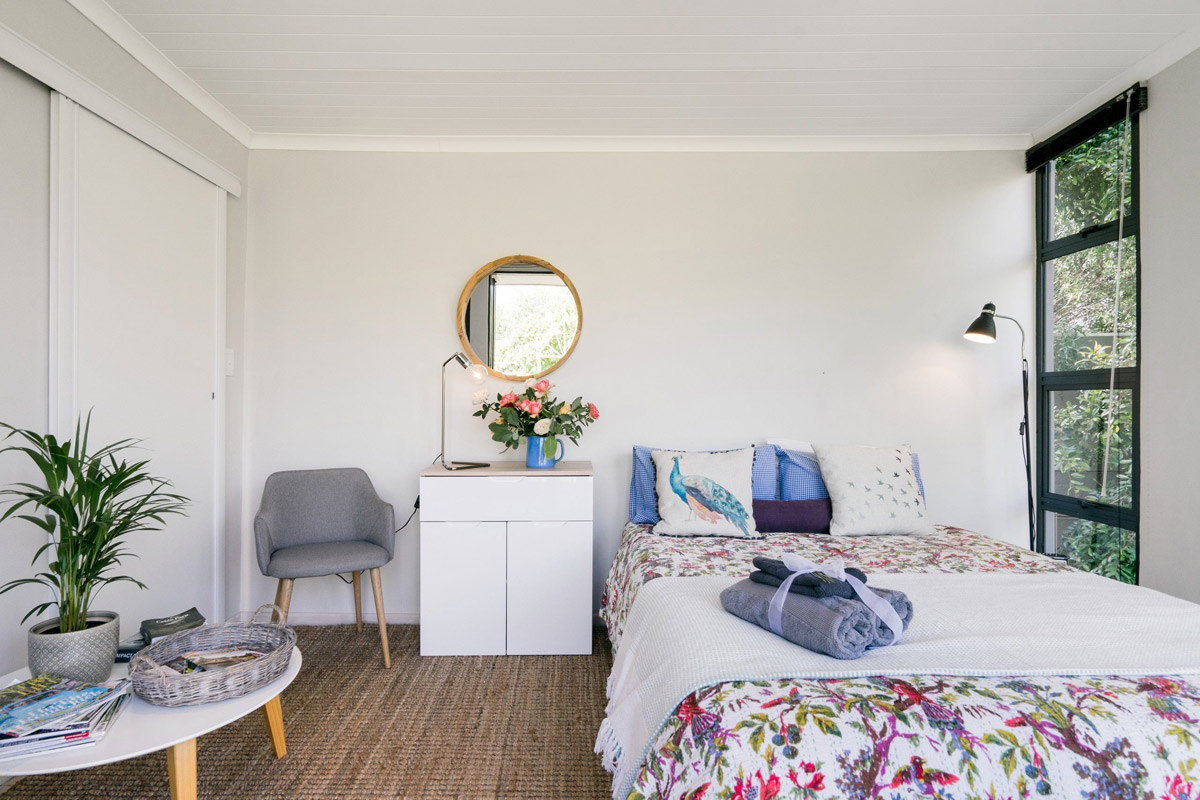 Located just a few minutes from historic Stellenbosch, where shopping, dining and wining are plentiful, this tiny house Airbnb Plus is perfect for a quick getaway. However, once you start exploring the expansive gardens outside, you'll want to stay for days and days!
The interior is fresh and cozy, but the exterior is the main draw here. The yard is filled with trellises of climbing flowers, planter boxes filled with veggies and herbs (which guests are welcome to eat!), a shaded alfresco dining space and a deck with a built-in fire pit.
"This cabin is a little piece of paradise! The garden is an absolute sanctuary and the cabin has everything you could possibly need. The view to the mountains is absolutely breathtaking. The location was perfect for exploring the beautiful wine region all around Stellenbosch. We would highly recommend," says Airbnb reviewer Charleen.
Vintage Airstream Airbnb in Bradenton, Florida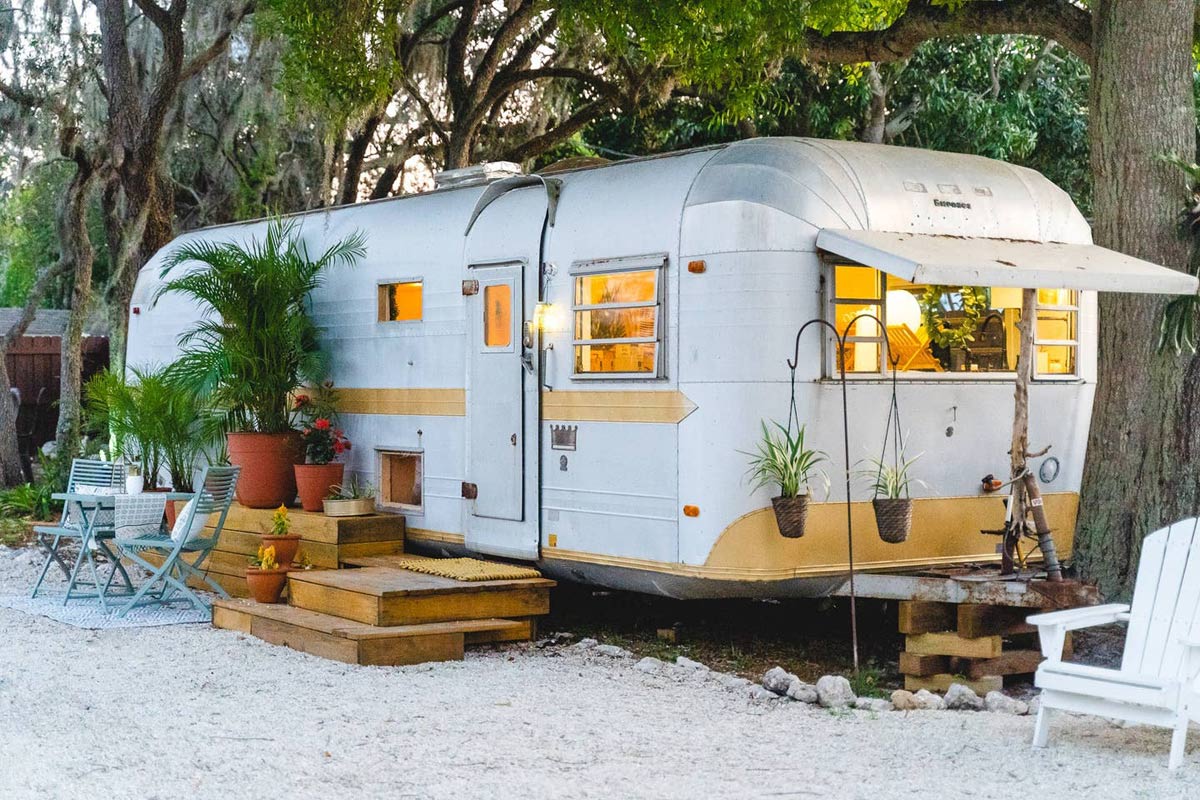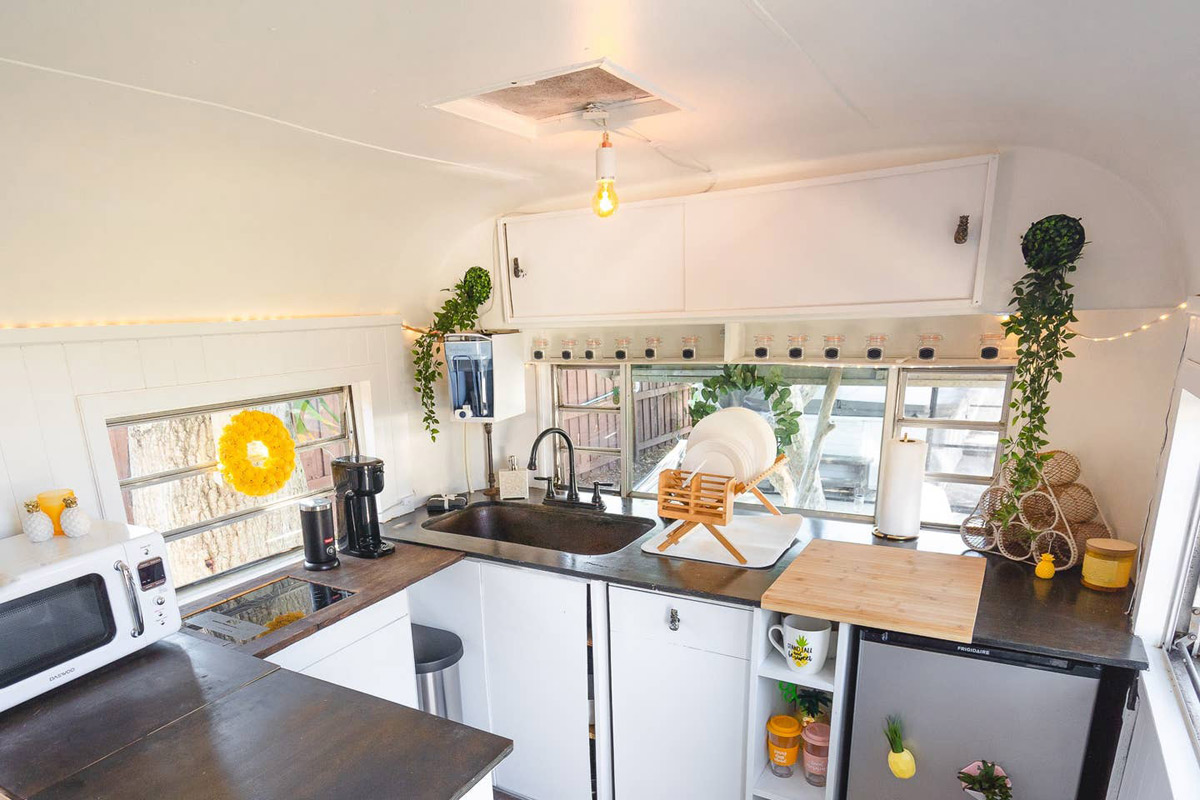 This 1971 Airstream camper was thoughtfully transformed into a cheerful tiny home parked next to an enclosed swimming pool and hot tub in sunny Florida. The yellow accents and loads of plants along the exterior of the camper carry into the interior. Guests can spend hours admiring details like hidden storage compartments, a reading nook, a projector for movies, a funky faux plant wall and charming pops of pineapple everywhere. Plus, we don't know how hosts Micah and Jana did it, but they fit a California king bed in the camper!
This Airbnb also includes a fully functional kitchen, air conditioning, an alfresco dining setup, a fire pit and hammock. The private bathroom for guests is located in the covered pool area. Though you could fill your days and nights enjoying all of the amenities of the Airstream, it's also within walking distance to Palma Sola beaches, shopping and restaurants.
While in Florida, why not travel a few hours south and east and experience all of the best things to do in Miami.
Minimalist Mini House in Arrowtown, Otago, New Zealand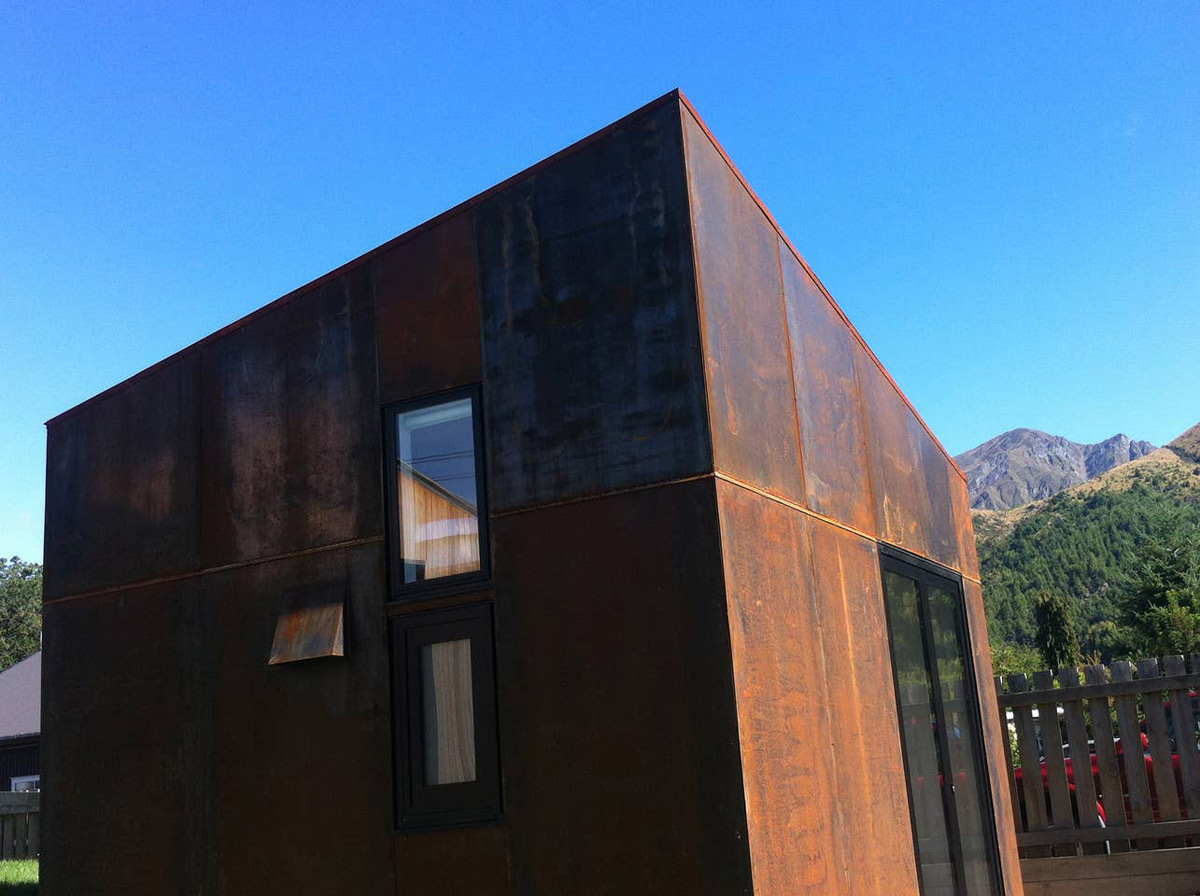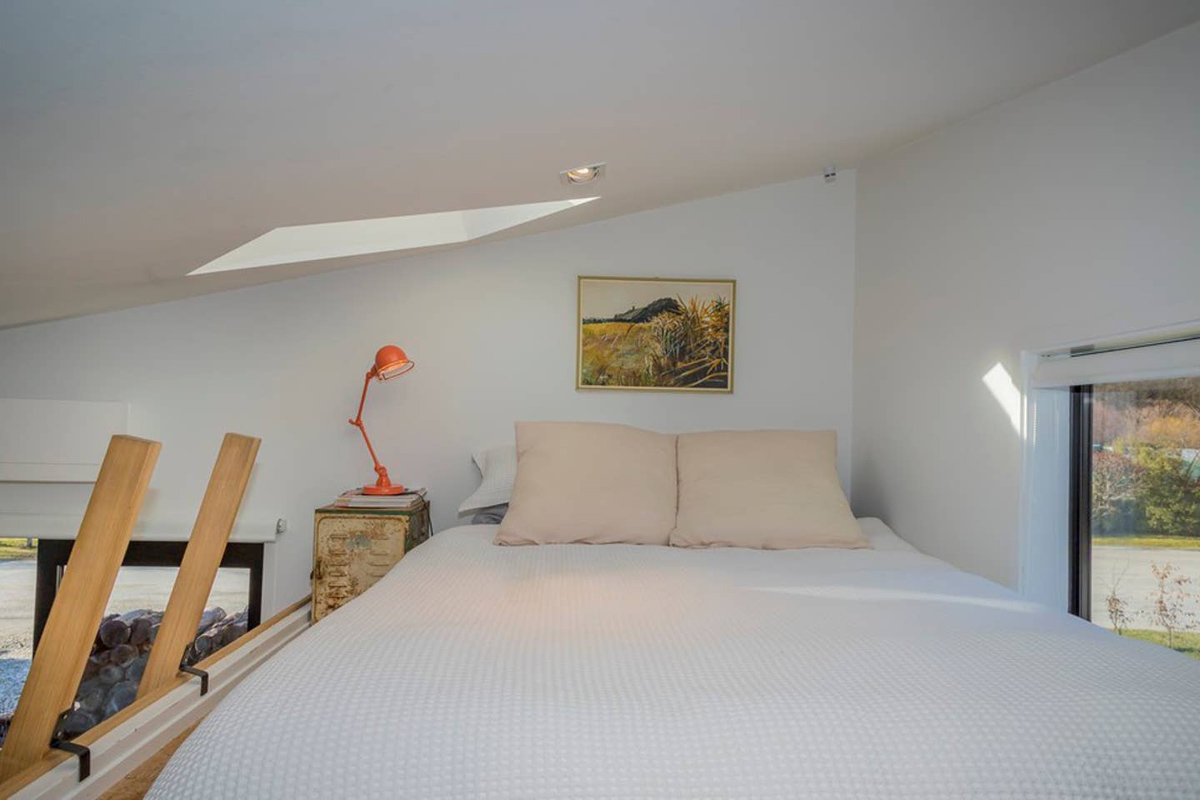 Located just outside of Queenstown along the Arrow River, this architect-designed tiny house features clean lines, open spaces, smooth surfaces, neutral colors—basically everything minimalist travelers dream of—all surrounded by pristine, peaceful nature.
While you won't go without, as this tiny home Airbnb has air conditioning, underfloor heating, a fully functional kitchen and bathroom and a queen-size bed, it's notably TV-free. But that just leaves you with more time to hop on the surrounding trails that lead to vineyards, charming villages, historic gold mining and more.
Looking for more to explore on New Zealand's South Island? Check out the up-and-coming travel hot spot, Kaikoura.
Tiny Cabin in Rimouski, Quebec, Canada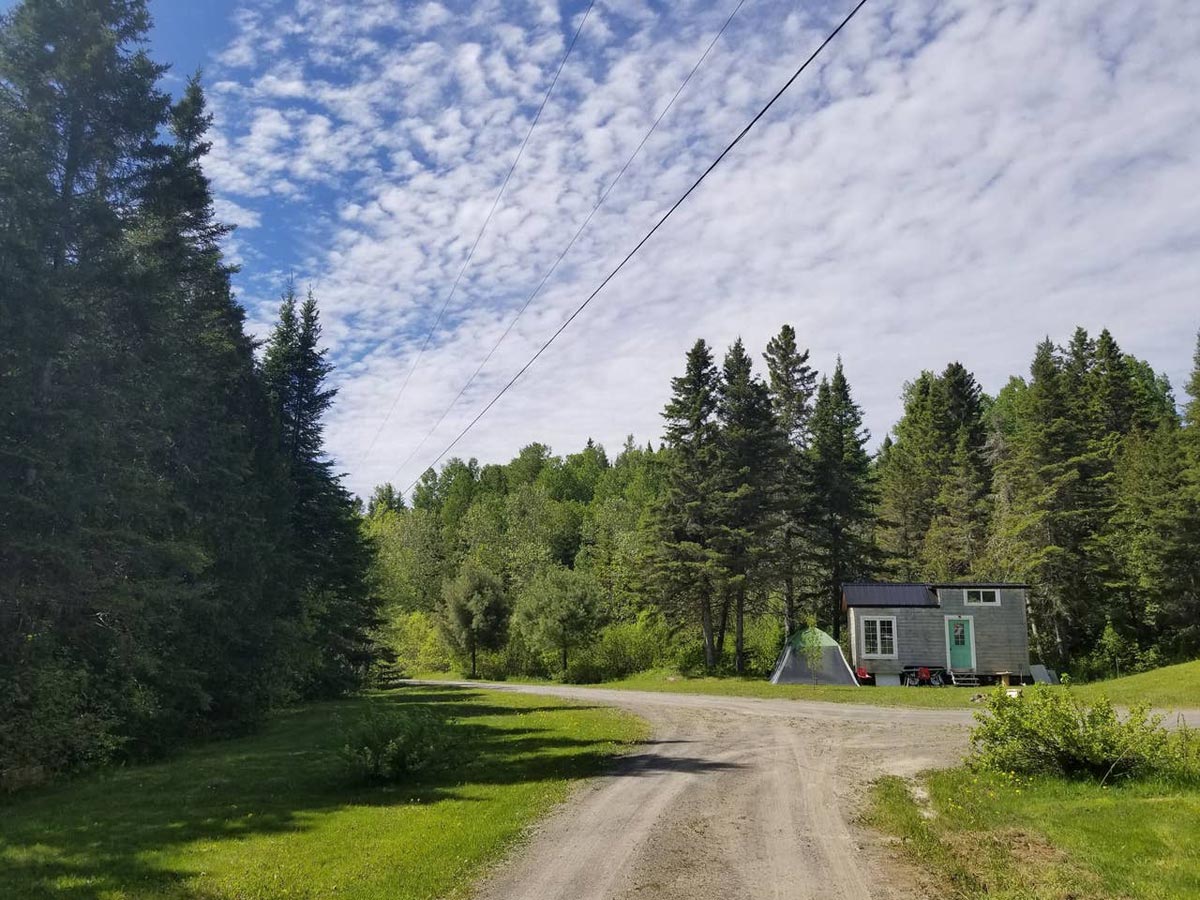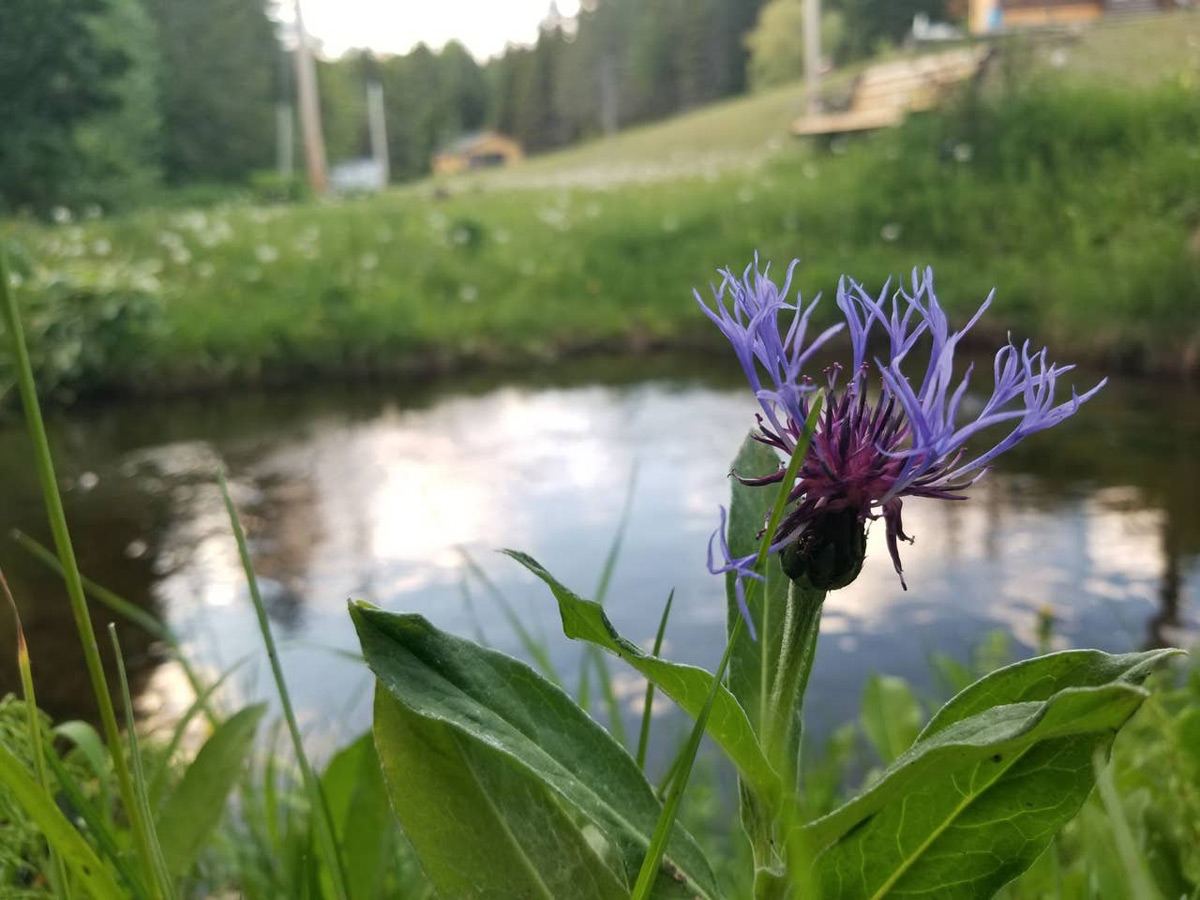 If you're looking for a stay that's off the beaten path, this tiny house on wheels is just that! Situated within a 50-acre forest in Quebec, guests are surrounded only by old-growth maple, birch, cedar and pine trees, chirping birds and star-filled skies.
The property includes a pond and stream, gardens, a chicken coop and beehives—all worth exploring. Just be sure to bring mosquito repellent, especially during the summer months! The interior of the tiny cabin is simple, yet it has everything you need: a lofted bed, a kitchen sink, a small bathroom and a cozy sitting area.
Mini House of Mirrors in Ruu, Harju Maakond, Estonia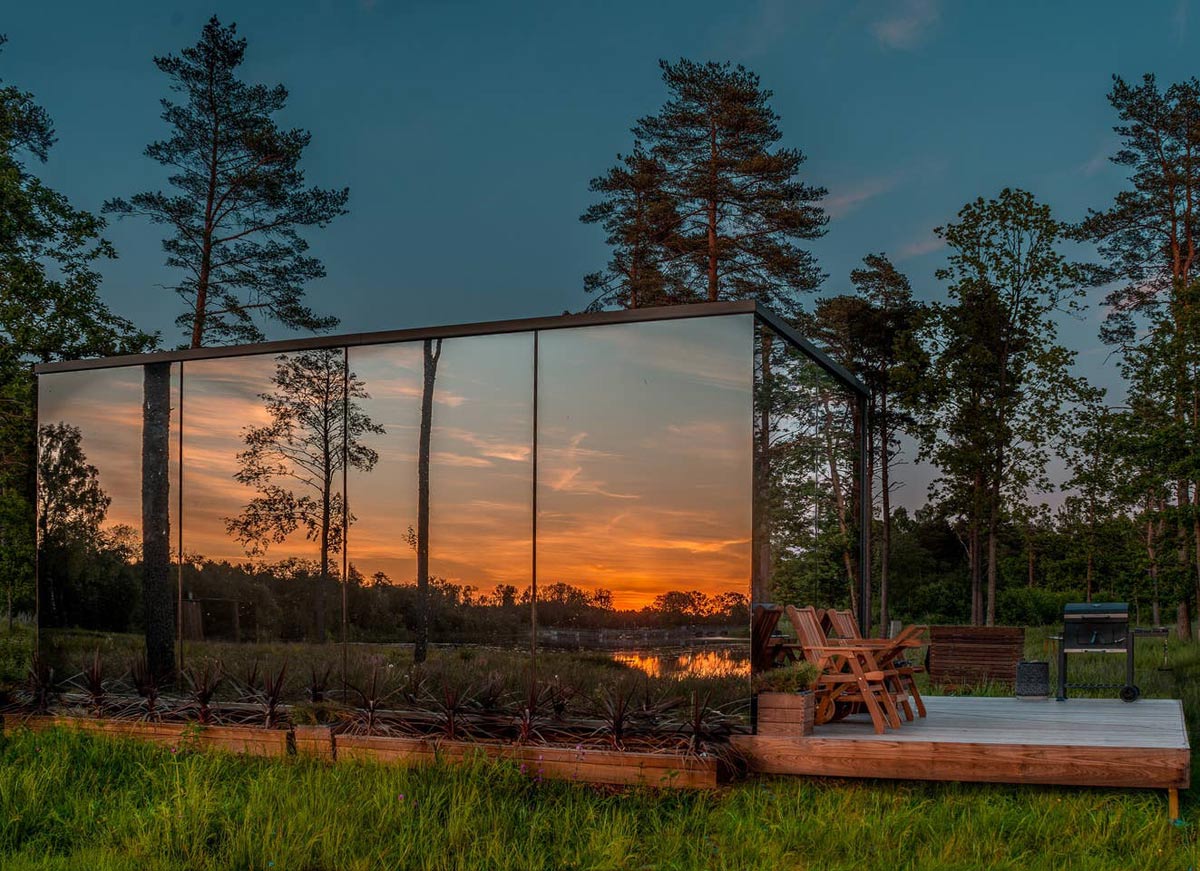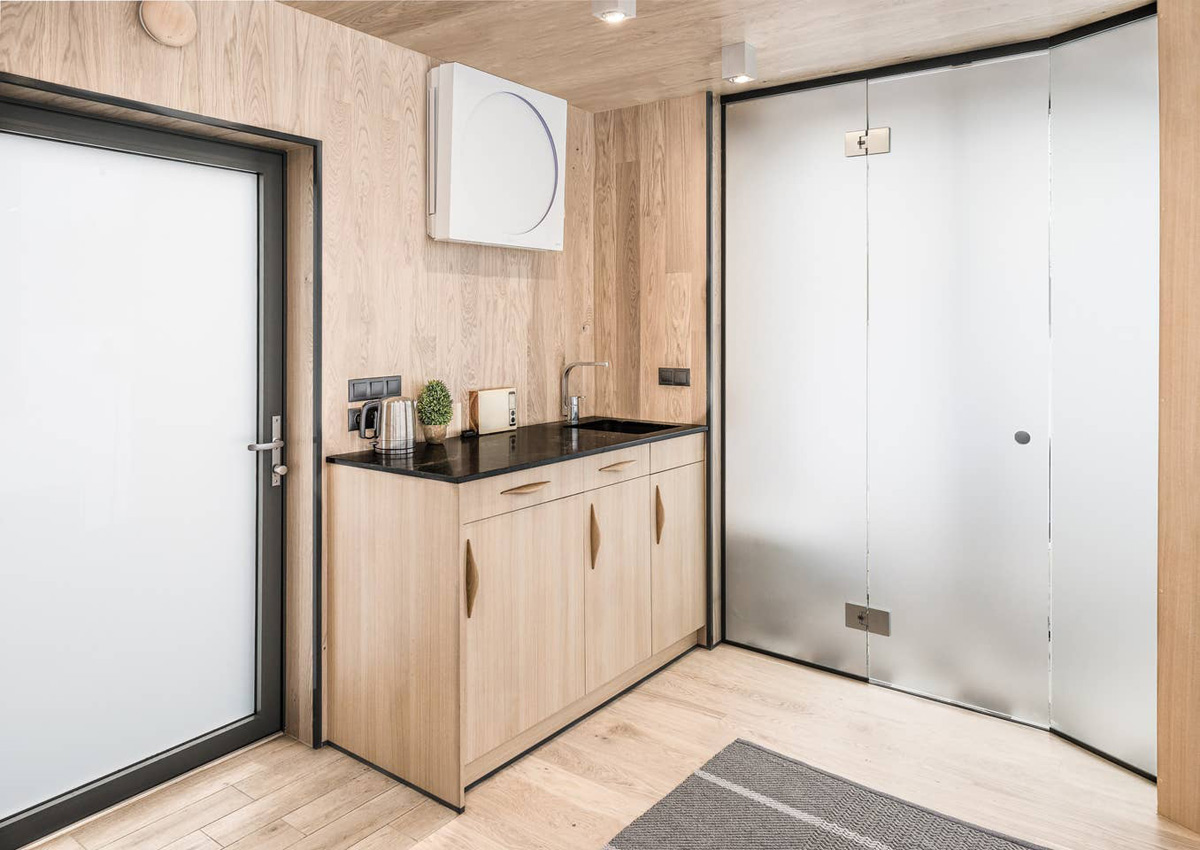 The distinctive mirror-clad exterior of this mini house Airbnb seems to disappear into its beautiful surroundings near the Jagala River, highlighting the tall trees and endless blue sky by day and the setting sun and twinkling stars by night.
Inside, the mirrors transform into floor-to-ceiling windows, making the tiny house-size accommodations seem enormous, and providing guests with the feeling of being one with nature even while indoors. The space includes a kitchen, bathroom, hot water, heat and air conditioning, a grill and even a private outdoor sauna.
"Stylish and funky little place," reflects Airbnb reviewer Amin. "Was a nice retreat away from Tallinn to stay and disconnect. It is a short drive away and easy to find. Close to Jagala waterfall and a good base if you want to go elsewhere in Estonia."
Did you know that you can also have a tiny-house experience on the water? Houseboats all around the world are available on the GetMyBoat app.
Rustic Shipping Container Home in Las Vegas, Nevada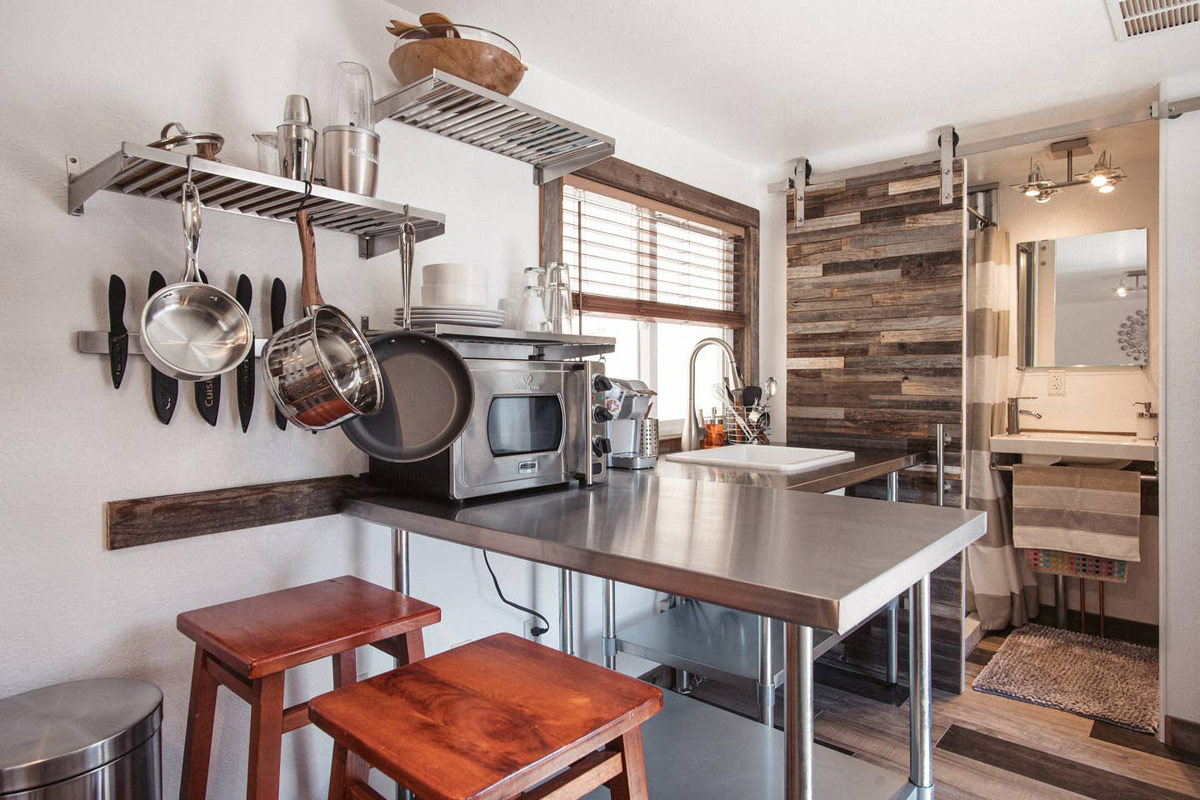 Located about 20 minutes west of the strip near the beautiful Red Rock Canyon, this tiny house Airbnb provides guests with a peaceful respite away from the hustle and bustle that Las Vegas is so well known for.
The pint-size accommodations feature plenty of bells and whistles such as big, bright windows, a private outdoor space, a flushing toilet and hot shower. But the charming rustic design elements carried throughout are the most memorable aspect of this clean and amazingly spacious container home.
"The cutest mini house! Very comfortable bed and pillows, nice big TV, mini kitchen (with little snacks!), and great bathroom. Loved every minute here," says Airbnb reviewer Danielle.
Not everyone goes to Las Vegas for the casinos. Learn what else there is to do in Sin City.
Solar-Powered Pod, Marion Bay, South Australia, Australia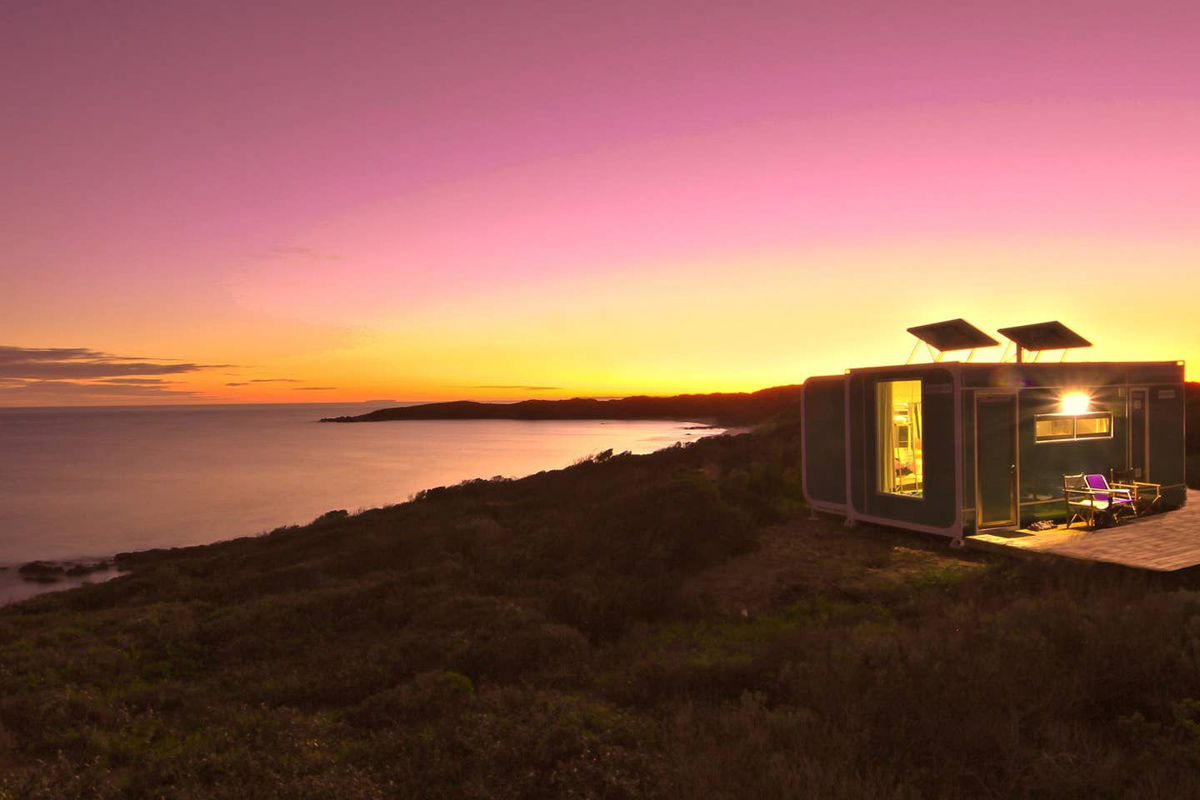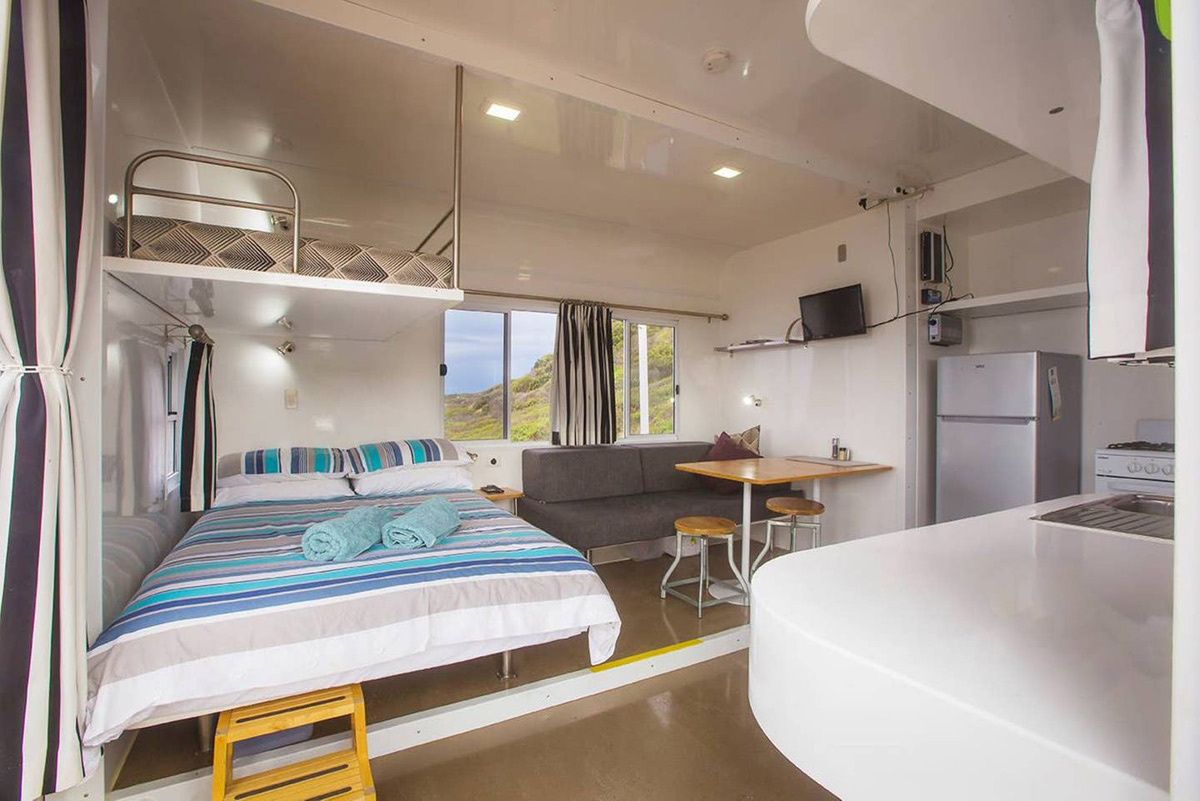 Though charming in a glamping sort of way, the allure of this tiny house Airbnb is not the accommodations but the location. Situated on remote private property near Marion Bay and Innes National Park in South Australia, it proffers incredible views and endless opportunities to explore. Imagine lounging on secluded beaches, rock hopping, taking a dip in a rock pool, whale watching from the deck and toasting to epic sunsets every night.
The pod was designed with the location in mind, too, as it boasts a low environmental footprint with solar and wind power and an eco toilet. However, there are plenty of amenities such as a hot shower, a gas stove and heat, a refrigerator, etc., to keep guests comfortable.
"A great stay in a beautiful part of the world! The pod had everything we needed and more. Will definitely be returning," says Airbnb reviewer Simon.
Ecological Tiny Home Airbnb Near Barcelona, Spain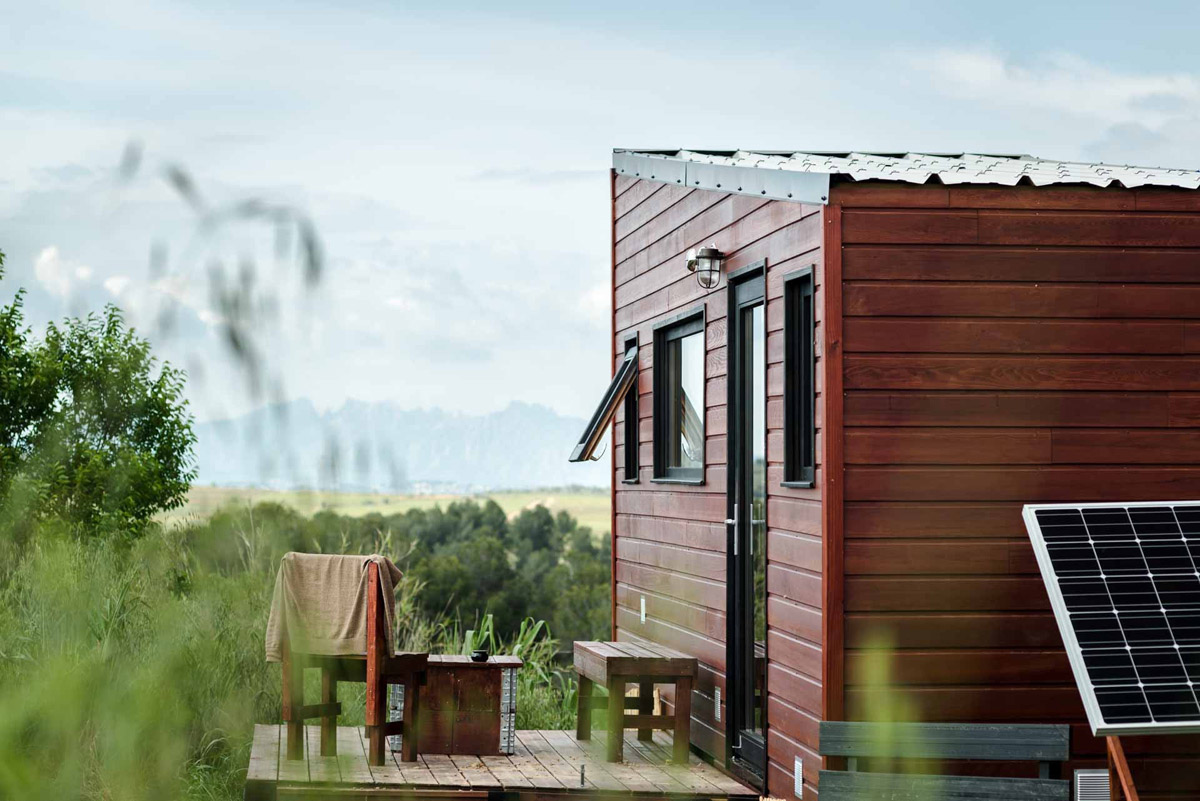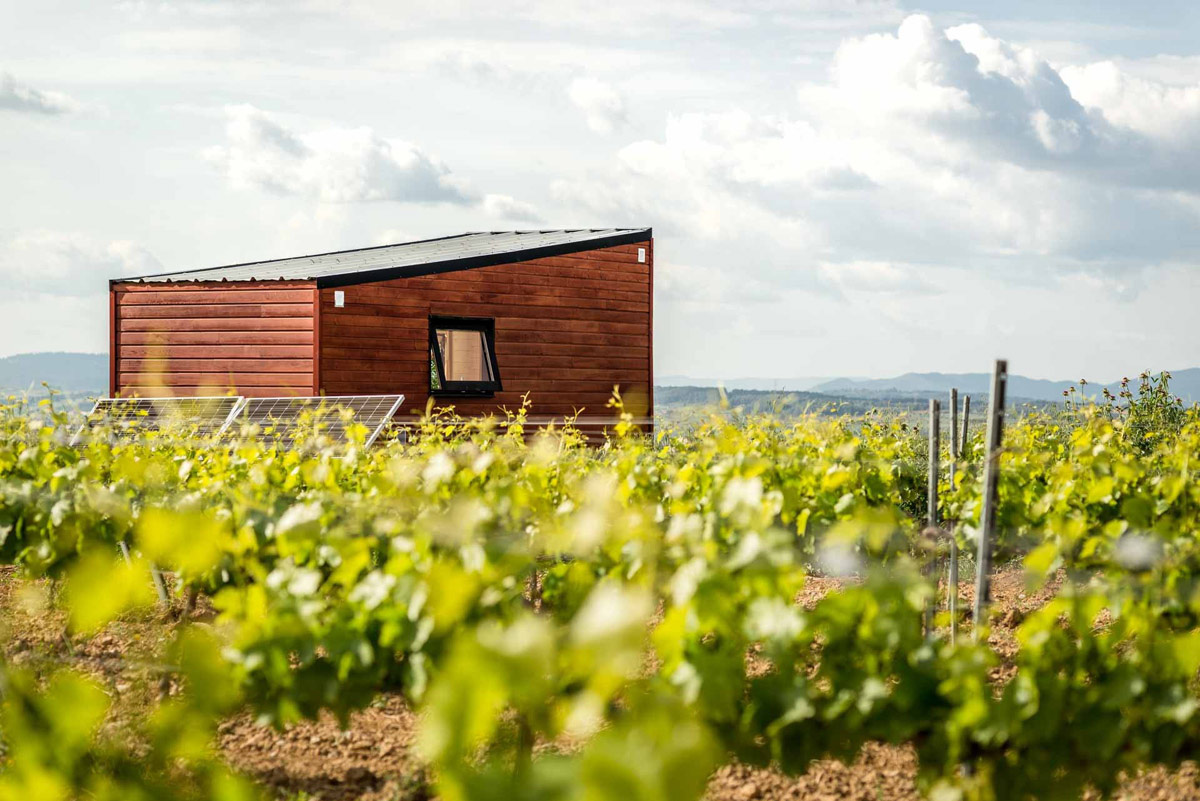 With all of the modern amenities inside this tiny house on wheels, you may be surprised to learn that operates completely off-grid. But that bodes well for its countryside setting within the Penedes Wine Valley, about an hour west of Barcelona.
It's complete with a fully functional kitchen, a ceiling fan, a huge bed, a hot shower and a composting toilet. The best part, however, is the abundance of large windows that bring in a lot of light and proffer views of vineyards and mountains in the distance. Be sure to tour the ArtCava vineyard during your stay to truly experience what this beautiful Spanish wine country has to offer.
When you're ready to explore more of Spain, check out the best things to do in Barcelona.
Two Tiny Houses You Can Rent in Scotland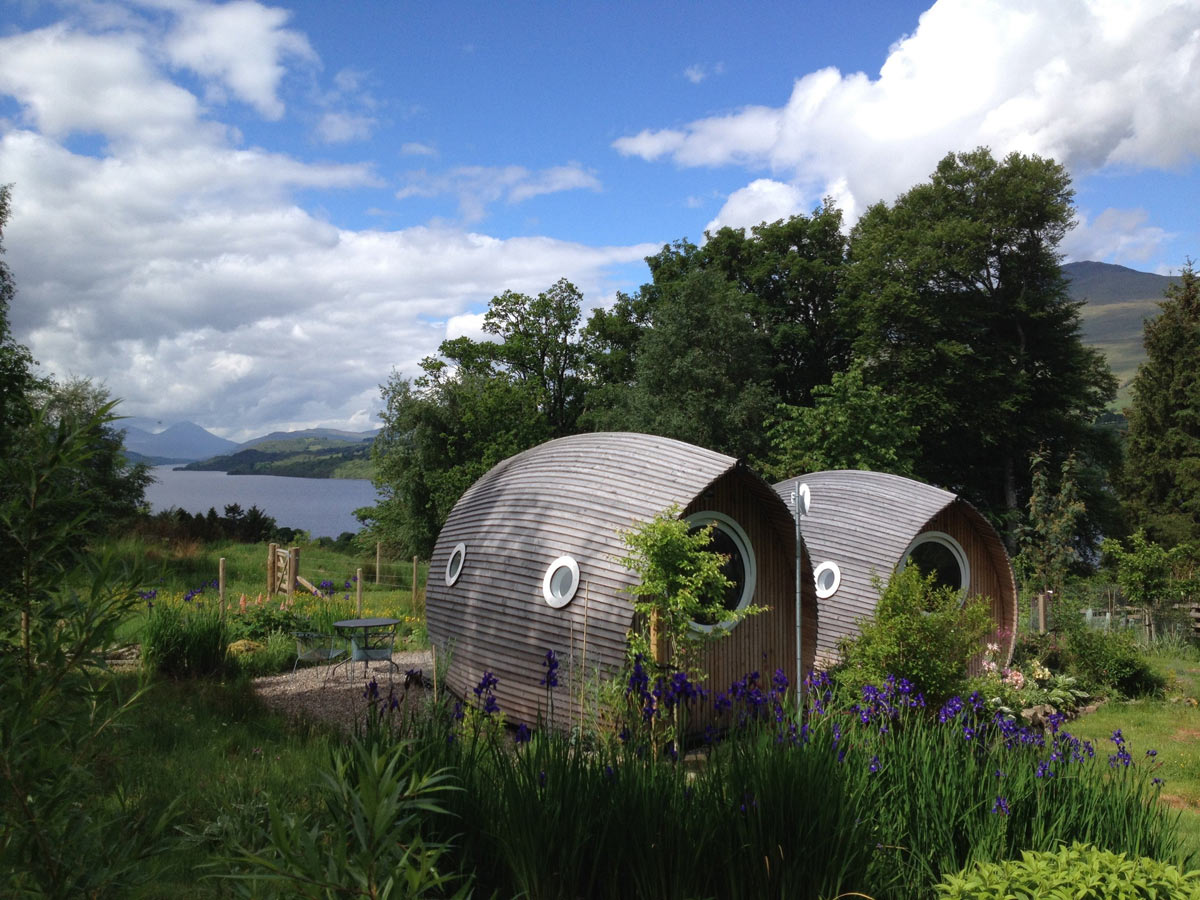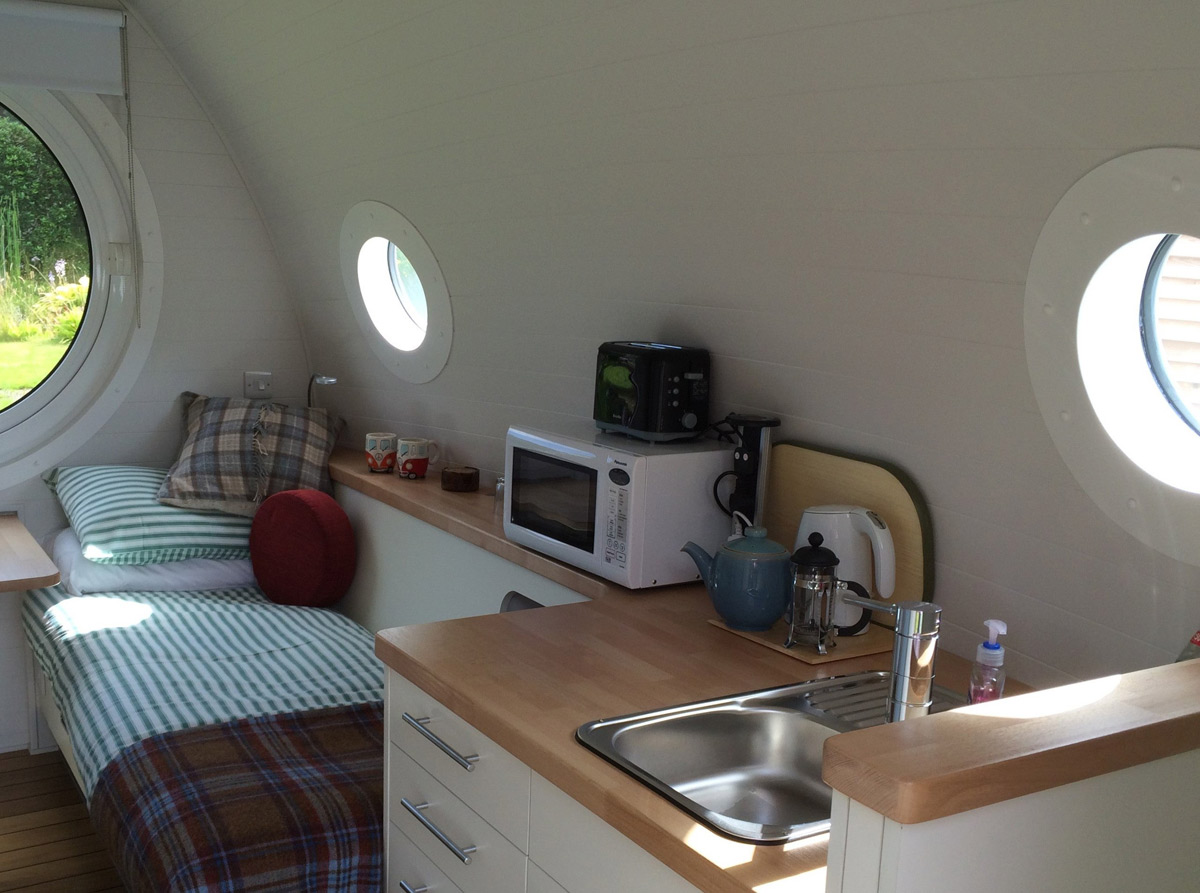 Book one or both of these unique-looking tiny homes in the heart of Scotland and you won't be able to take your eyes off of the incredible views of the Perthshire hills and Loch Tay.
Though you'll likely want to spend most of your time on the patio (did we mention the views?!), this podlike tiny house Airbnb features plenty of creature comforts inside: an en-suite bathroom with a toilet and shower, a kitchenette with a fridge, microwave, toaster and kettle and broadband Internet service.
Next, check out the best off-grid Airbnbs around the world.