Airbnb recently released its list of trending travel destinations based on search, bookings and wish list data on airbnb.com. The top spot may surprise you, as it's more off-the-beaten-path than you'd expect: Kaikoura, New Zealand.
This rocky peninsula off the South Island boasts natural splendors by both land and sea that are unmatched; from snowcapped mountains and lush grassy cliffs to an abundance of marine mammals that delight sightseers year-round. What's more impressive is that Kaikoura has bounced back from a devastating earthquake in 2016, and it's clear that travelers are ready to support the rebuild of this incredible locale.
Did you know that nature travel is one of the five hottest trends right now?
Where is Kaikoura, New Zealand?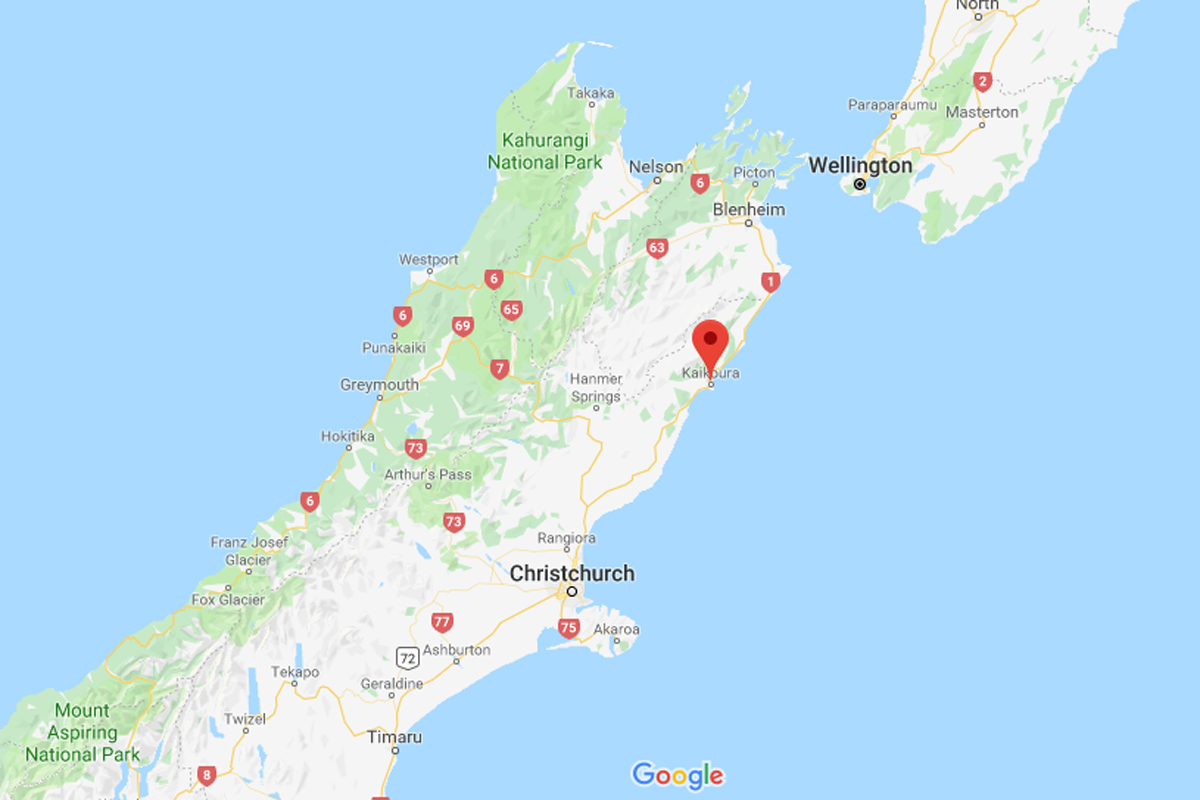 Kaikoura is located about two and a half hours north of Christchurch, along the east coast of New Zealand's South Island. It's a must-see stop for both north and south bound travelers.
Things to Do in Kaikoura, New Zealand
Kaikoura Whale Watch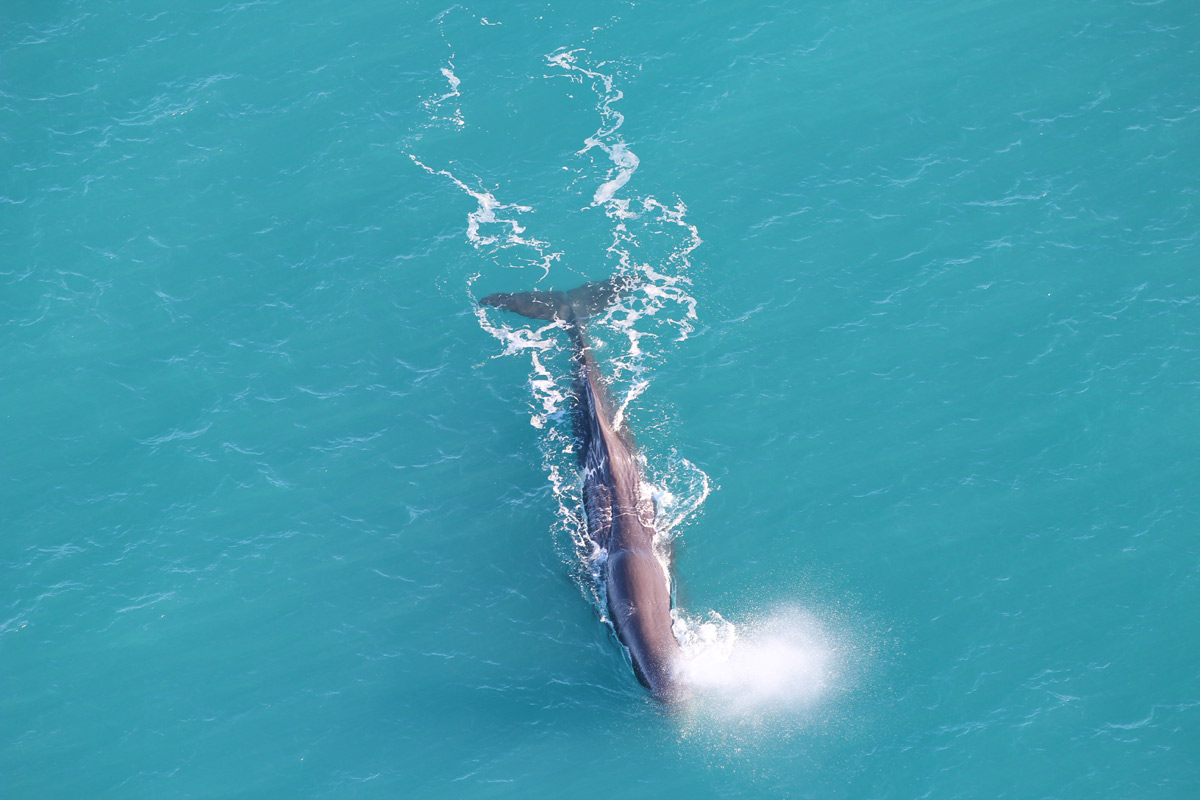 Topping the list of things to do in Kaikoura is whale watching. The coastline is home to an abundant sperm whale population. That's because just beneath the water's surface is a massive canyon full of food such as squid and various bony fish that the sperm whales feed on all year long. Whale watching is simply a must for any Kaikoura, New Zealand, trip. The best time to go to New Zealand for whale watching is any day—seriously, you'll see sperm whales year-round in Kaikoura. But if you prefer warmer weather, October through March is your best bet.
Kaikoura Dolphin Swim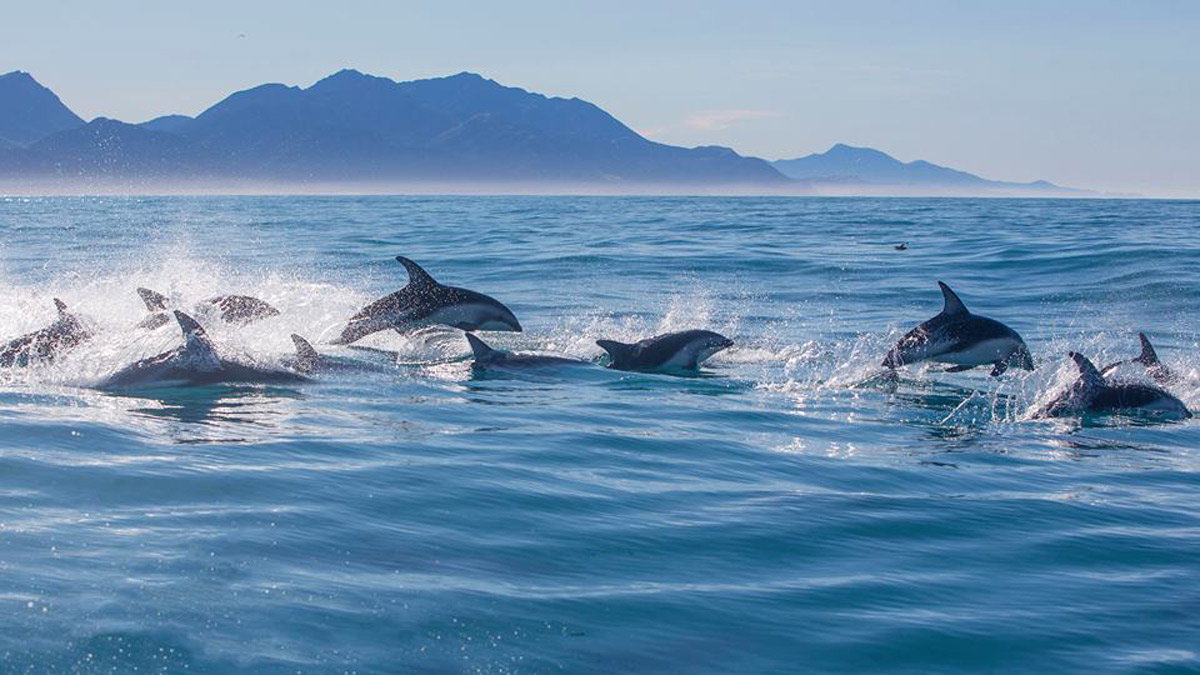 Home to pods of hundreds of Dusky dolphins, one of the most acrobatic species, this destination is one of the best in the world for encountering the lively marine mamals in their natural habitat. Rare Hectors, Bottlenose, Southern Right Whale and Common dolphins are also spotted off the Kaikoura coast.
You can also rent a boat or book a water experience in Kaikoura through GetMyBoat. Learn more about it here.
Kaikoura Coast Track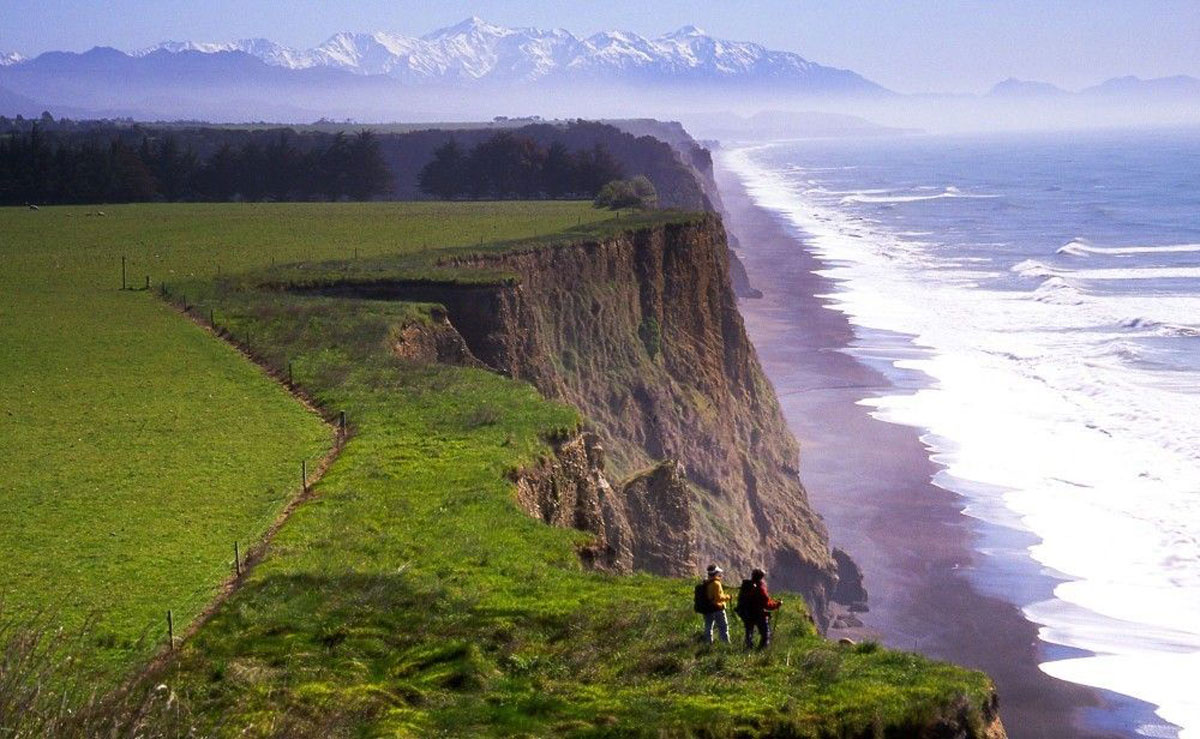 One of the best ways to take in the sights and sounds of this nature-lover's destination is to take a private walk (the most epic walk!) along the Kaikoura Coast Track. This two-day jaunt proffers views of mountains that meet the sea, incredible lookout points, beautiful New Zealand landscape, farmland and basking seal colonies.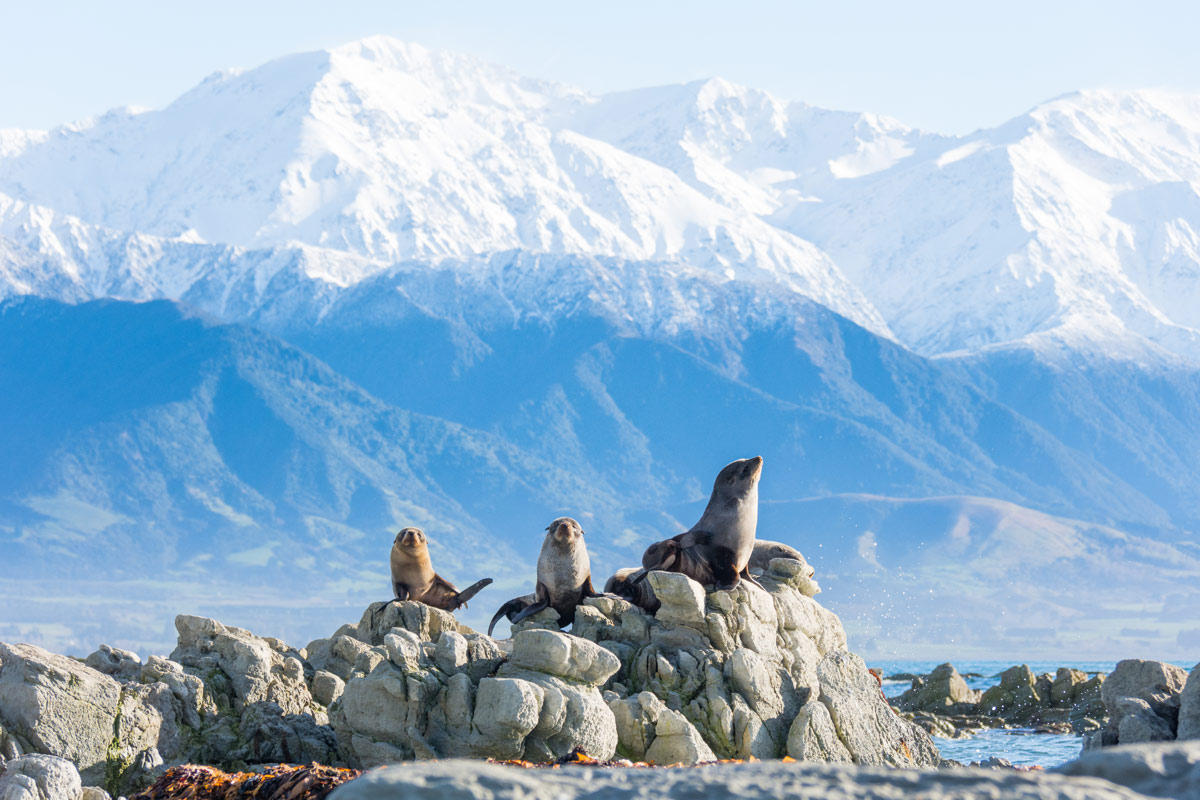 Other Things to See in Kaikoura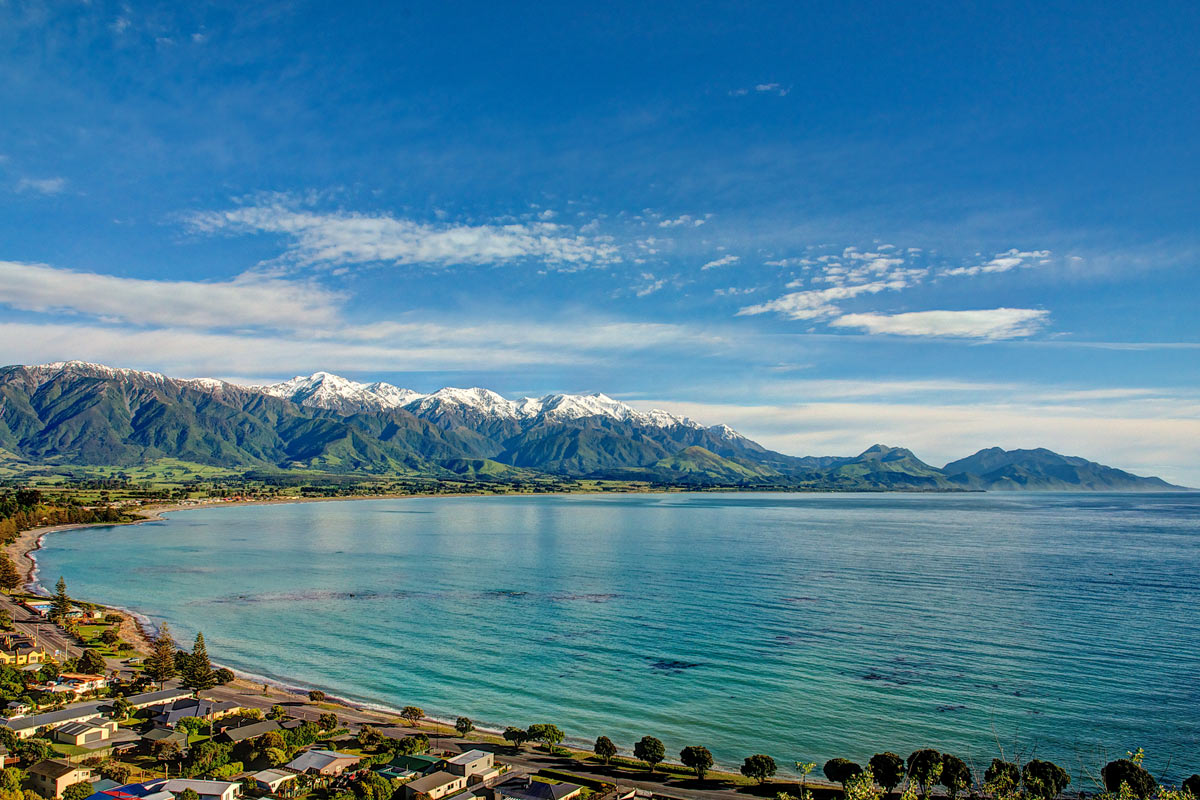 Where to Stay in Kaikoura, New Zealand
Whether you're looking for luxury Kaikoura accommodations or would prefer a cheap stay geared toward backpackers, there are plenty of options.
Though touted as one of the trendiest places to visit this year, Kaikoura still maintains its quaint, charming vibe, and its status as one of New Zealand's best kept secrets.
Next, check out another trending travel destination worth adding to your bucket list.