Chalk it up to the slow travel trend (or perhaps it's a post-Game of Thrones complex), today's travelers are opting to treat Luxembourg as a destination in itself rather than just a quick stop in a see-all-of-Europe-in-a-week type of trip. We get either motivation.
Though one of the smallest countries in Europe at about 1,000 square miles, Luxembourg is arguably the most charming—and the following deserves much more than a day to take in. 
Luxembourg City
Few cities in the world juxtapose modern skyscrapers, medieval fortresses and green spaces as seamlessly as the capital of Luxembourg, Luxembourg City. It's not only the country's epicenter for the arts with museums and concert halls, it's also a historical hub with casemates and monuments—all intermingled with beautiful parks and gardens.
Bock Casemates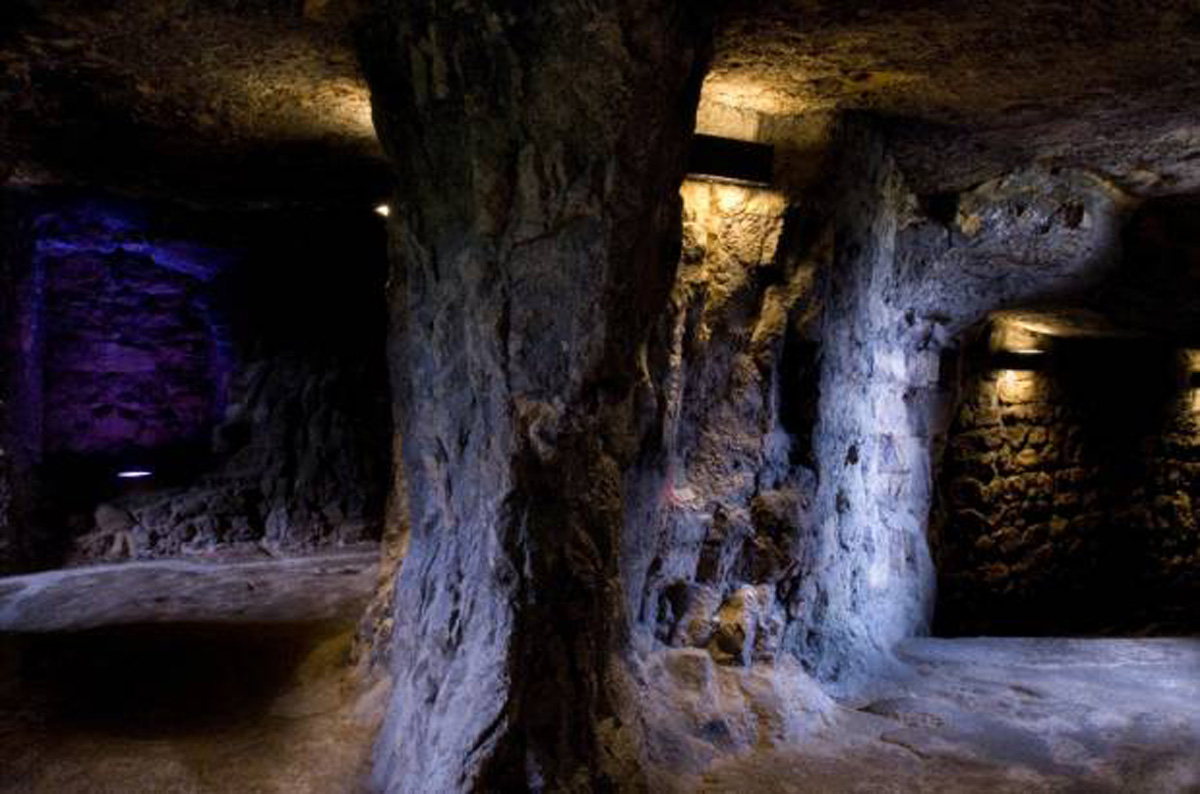 Luxembourg's "old city" was named a UNESCO World Heritage site in 1994, largely in part because it is home to the Bock Casemates, a fortress that dates back to 963 and was developed through centuries by international architects and military engineers. 
The Bock casemates network of tunnels once housed thousands of soldiers and horses and included fully functional kitchens, workshops and more. Today, the roughly 10-1/2 miles of preserved tunnels looks like it belongs in an episode of Game of Thrones, not a bustling modern-day city. But that's why it's a must-see! 
Musee Drai Eechelen
Another great way to explore Luxembourg City's enchanting history is to visit the Musee Drai Eechelen, which is housed in a restored keep of fort Thungen. The museum is filled with exhibits that showcase artifacts, photographs and documents—each highlighting important periods for the country and the fortress between 1443 and 1903.
Mudam Luxembourg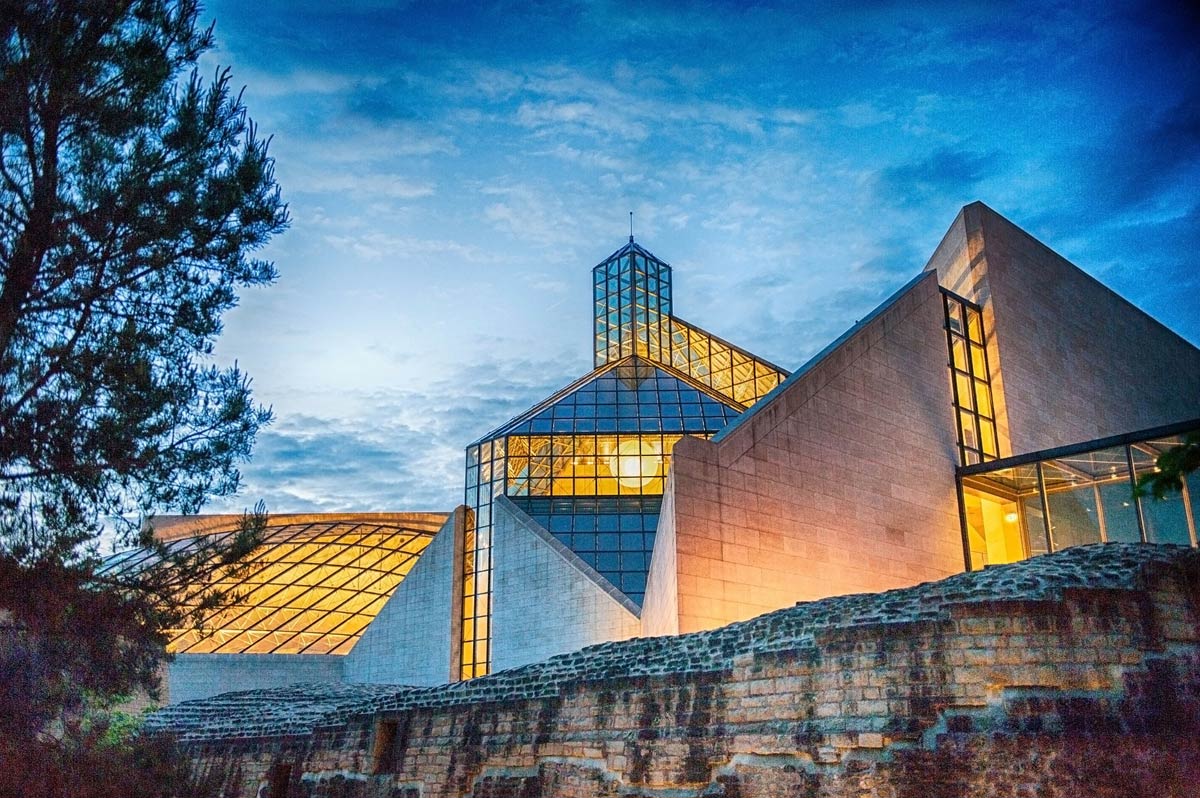 Another must-see spot in Luxembourg City is the Mudam museum of contemporary art. A stark contrast to the neighboring medieval Musee Drai Eechelen, it's modern architecture helps to create a perfect balance of the past and present, all within a beautiful park setting. Inside you'll find incredible works by artists from Luxembourg and around the world, as well as events and activities, a store and a cafe.
Guttland
Surrounding Luxembourg City in just about every direction, the Guttland region treats travelers to a much different experience than the bustling metropolis. The storybook setting of rolling hills speckled with small villages, farms and castles beckons travelers to explore at a more leisurely pace.
Valley of the Seven Castles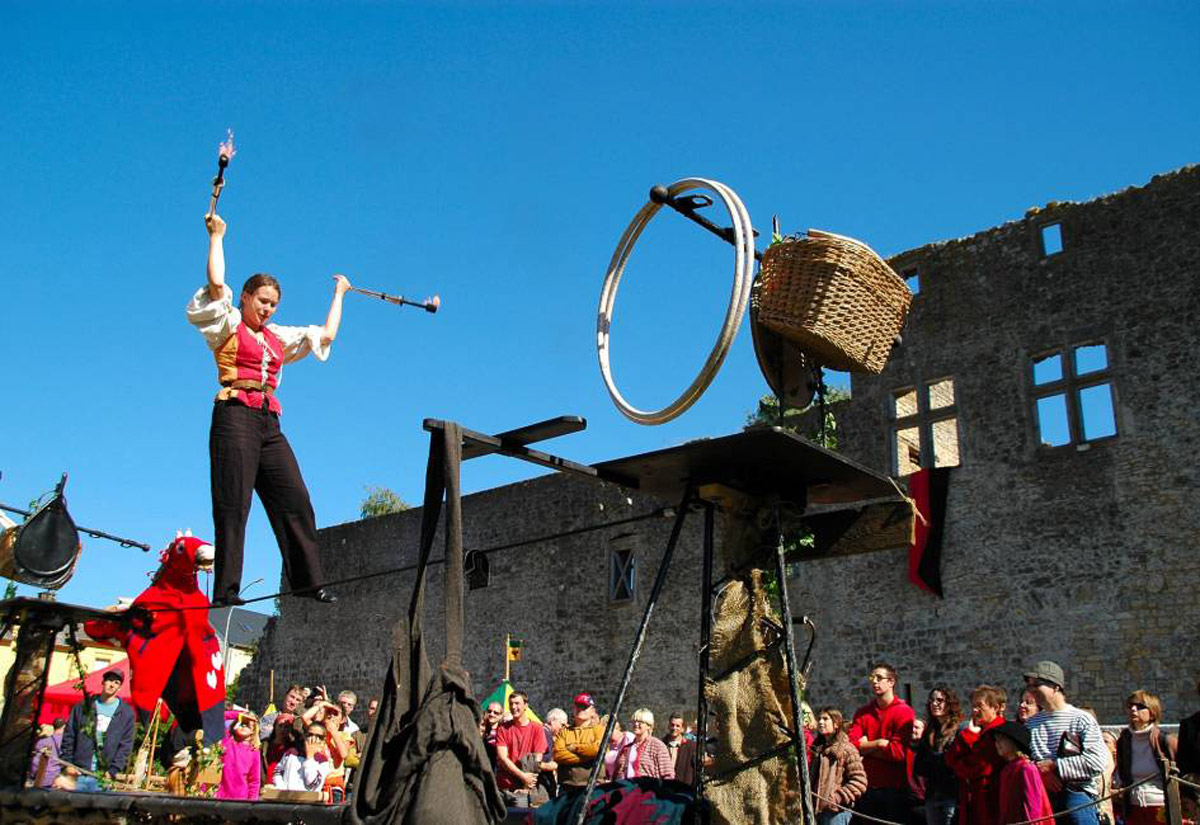 The medieval relics that give this 23-mile route through the Guttland region its namesake are among the top things to see in all of Luxembourg. If you're up for a little exercise with your sightseeing, cruising on a bike is the best way to take in everything this valley has to offer. You'll find old-growth forests, quiet winding trails and, of course, the seven incredible castles at Mersch, Schoenfels, two in Ansembourg, Hollenfels, Septfontaines and Koerich.
Mullerthal
Though strolling through the winding streets of Echternach—the oldest city in all of Luxembourg—is certainly worth the trek to the Mullerthal region, there's so much more to explore in this so-called Little Switzerland. 
Mullerthal Trail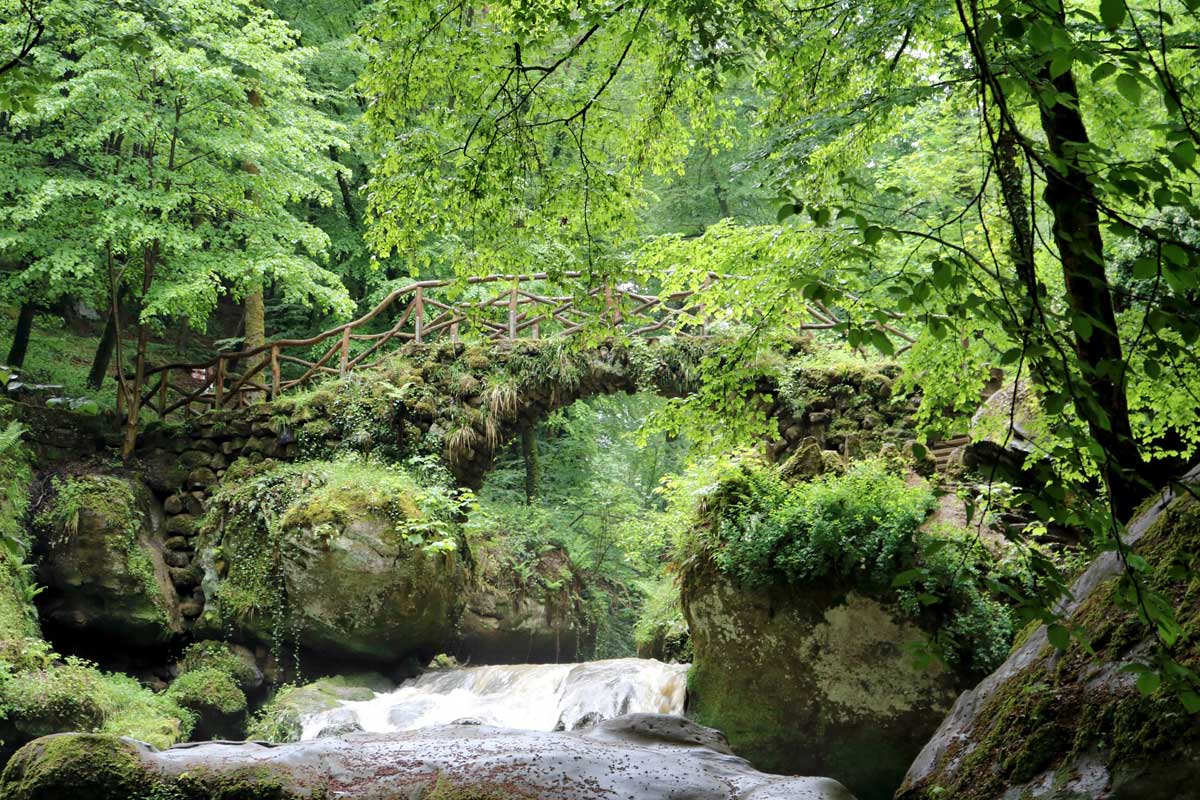 No matter which of the three well-planned routes you choose to explore first, setting foot anywhere along the Mullerthal Trail will feel like you've been transported to another planet. Aside from the incredible rock formations, moss-covered trees and expansive views, two specific natural wonders worth seeking out on the Mullerthal Trail are the Schiessentumpel waterfall and the Hohllay cave. 
Ardennes
In addition to the capital city, the Ardennes is one of the most recognizable areas in Luxembourg, largely because of an iconic castle that towers over the quaint medieval town of Vianden.
Vianden Castle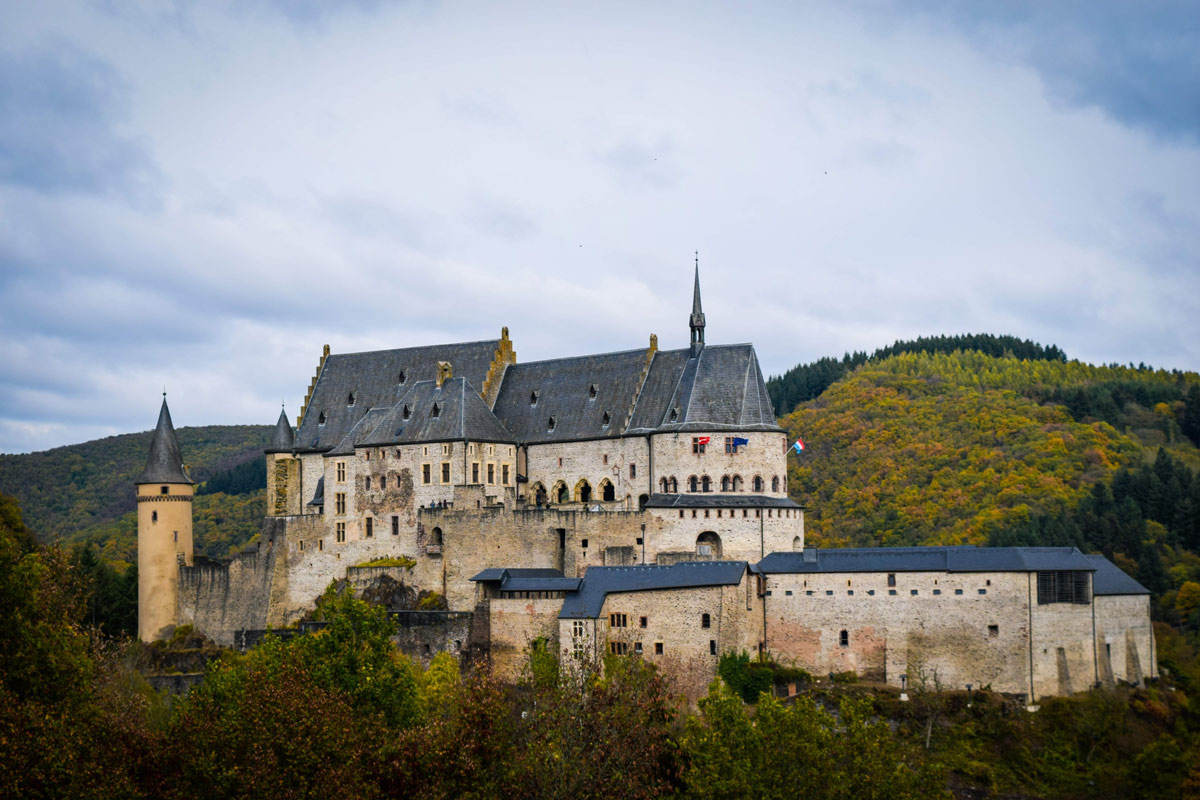 For many, the Vianden castle is the reason for visiting Luxembourg. OK, that may be a bit of a stretch. But, seriously, it has all of the Instagrammable goodness today's travelers crave—and getting there is a treat, too. We recommend taking the Vianden chairlift, which casually climbs to a high vantage point that proffers incredible views of the city below. It also gets you within walking distance to the imposing Vianden castle.
As if the striking Romanesque and Gothic architecture wasn't enough, the Vianden castle is perched on a hilltop that emphasizes its magnificence. And while the exterior is a sight to behold, the interior is just as incredible. You can tour three floors of the completely restored Vianden castle, discovering a weapons hall, an archeological crypt, a bedroom, a cellar, courtyards and so much more.
Moselle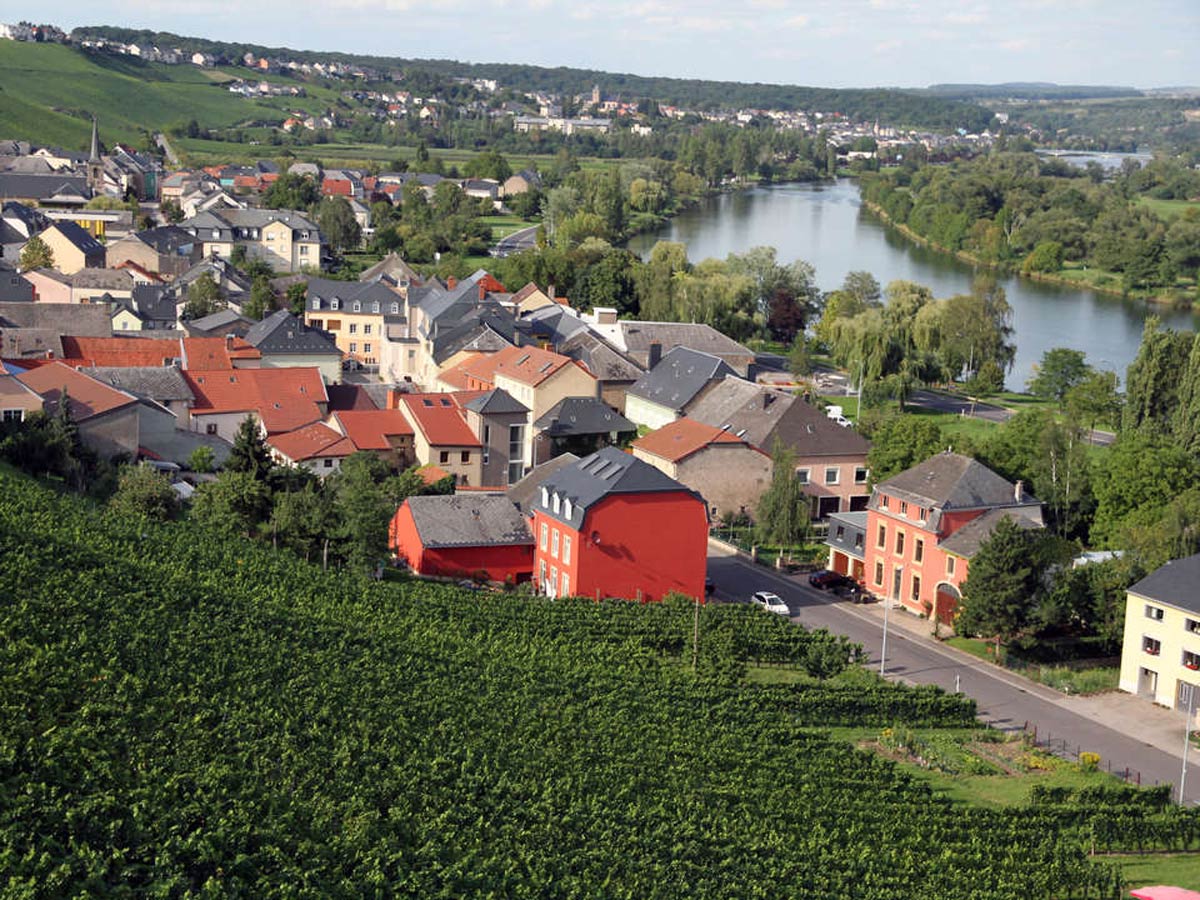 When you're ready to wind down, head to the beautiful valley of the Moselle region. Acres of green vineyards accented by the perfect curvature of the Moselle River provide a picturesque backdrop for relaxing and sipping sweet Riesling at the many wineries and wine bars in the area. It's the perfect spot to reflect on your travel experiences and toast to the magical place that is Luxembourg.
Next, check out another bucket list worthy destination in Europe.