At first glance, the Samsara Carry-On Suitcase looks like any other sleek, stylish luggage. But a closer look reveals perks even Inspector Gadget would be impressed with.
Integrated Smart Unit
Stay connected and at full charge with the conveniently located battery with USB port. The removable battery is specifically designed to comply with TSA regulations, and provides a fast way to charge your smartphone, laptop, camera and other devices you can't travel without. The smart unit weighs less than a pound and has 10,000 mAh battery capacity, which will fully charge an iPhone approximately four times. No more wandering around the airport looking for the last available outlet!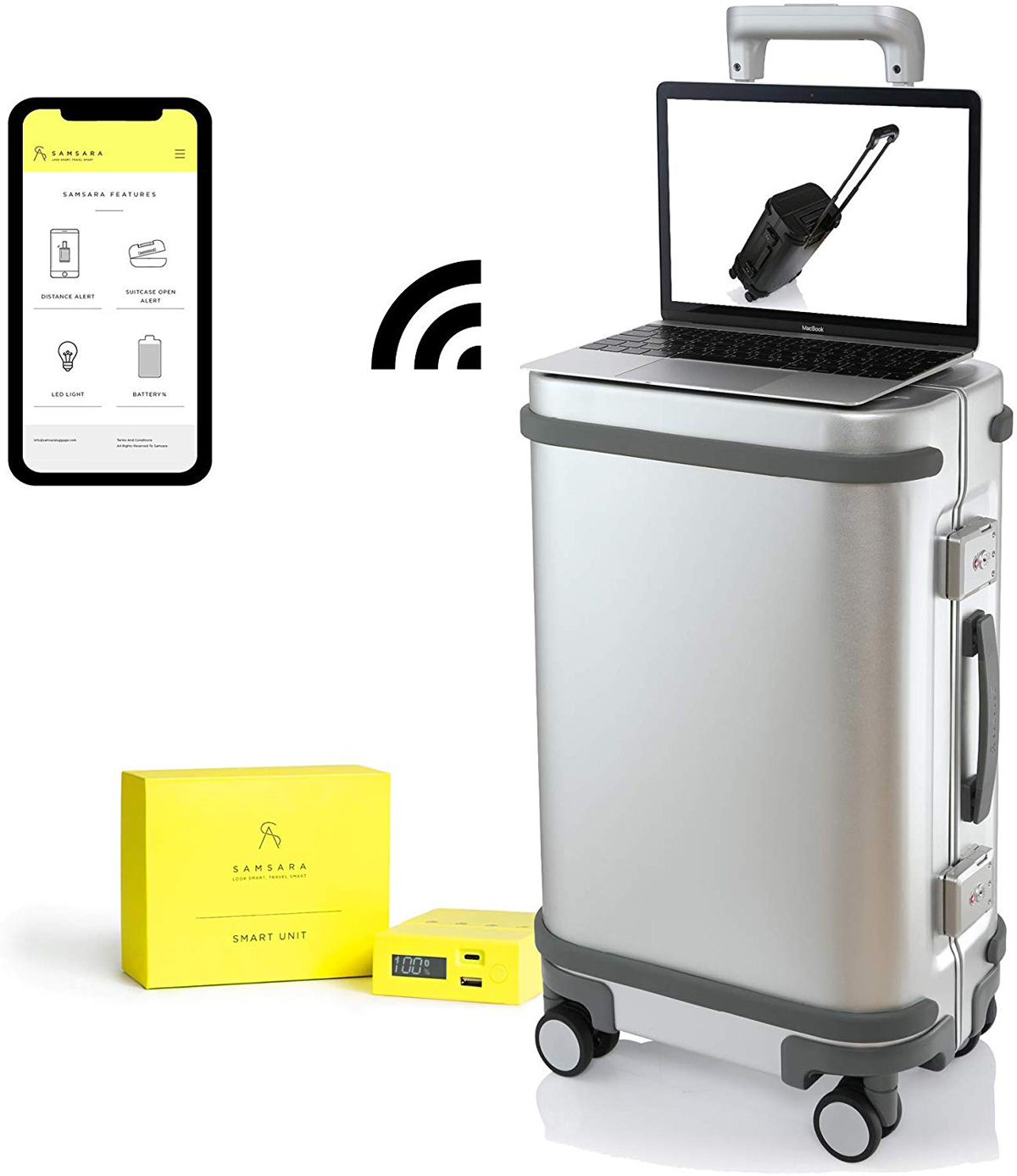 Alerts & Lights
A bonus of the built-in battery, the Samsara Carry-On Suitcase has sensors that activate alerts when it's opened and interior LEDs when it's dark. The lights definitely come in handy during night flights, as they illuminate the travel necessities you're looking for. And the alerts provide peace of mind, as you'll get a notification when your smart bag has been opened or leaves your side.
For more cool luggage ideas, check out this collection of our favorite retro-inspired bags.
User-Friendly App
Like most smart products, this suitcase comes with a free app that allows you to control its long list of high-tech features from your smartphone or tablet. Monitor the smart unit battery life, control the interior LED lights, receive and log your notifications of when the suitcase is opened and more.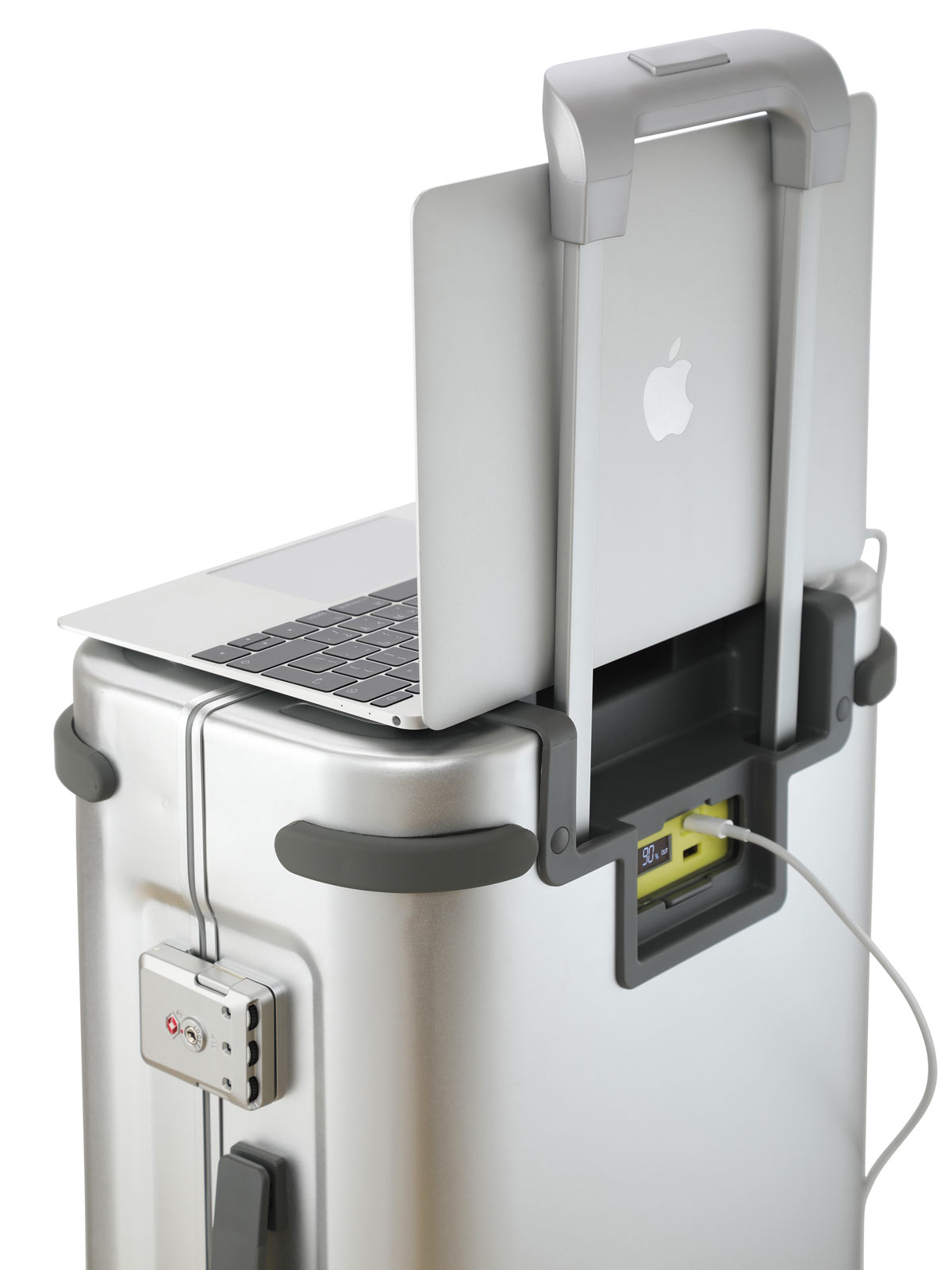 Thoughtful Design Touches
Sure, all of the gadgety details on this smart luggage are amazing, but who wants to tote around a smart suitcase that isn't functional and, of course, stylish? Good thing the Samsara Carry-On checks both of those boxes, too!
It's durable aluminum shell is lightweight (only nine pounds!), fireproof and definitely on trend. It boasts TSA-approved locks, 360-degree spinner wheels, and it fits easily into overhead compartments. Our favorite exterior feature, however, is much more subtle. The top is designed specifically to be used as a work surface. It securely holds your laptop while you work or your cocktails while you unwind, whichever route you choose when waiting for your flight.
The Samsara smart suitcase also comes with five packing bags for keeping your toiletries, gym clothes, shoes and other travel necessities neat and organized during your trip.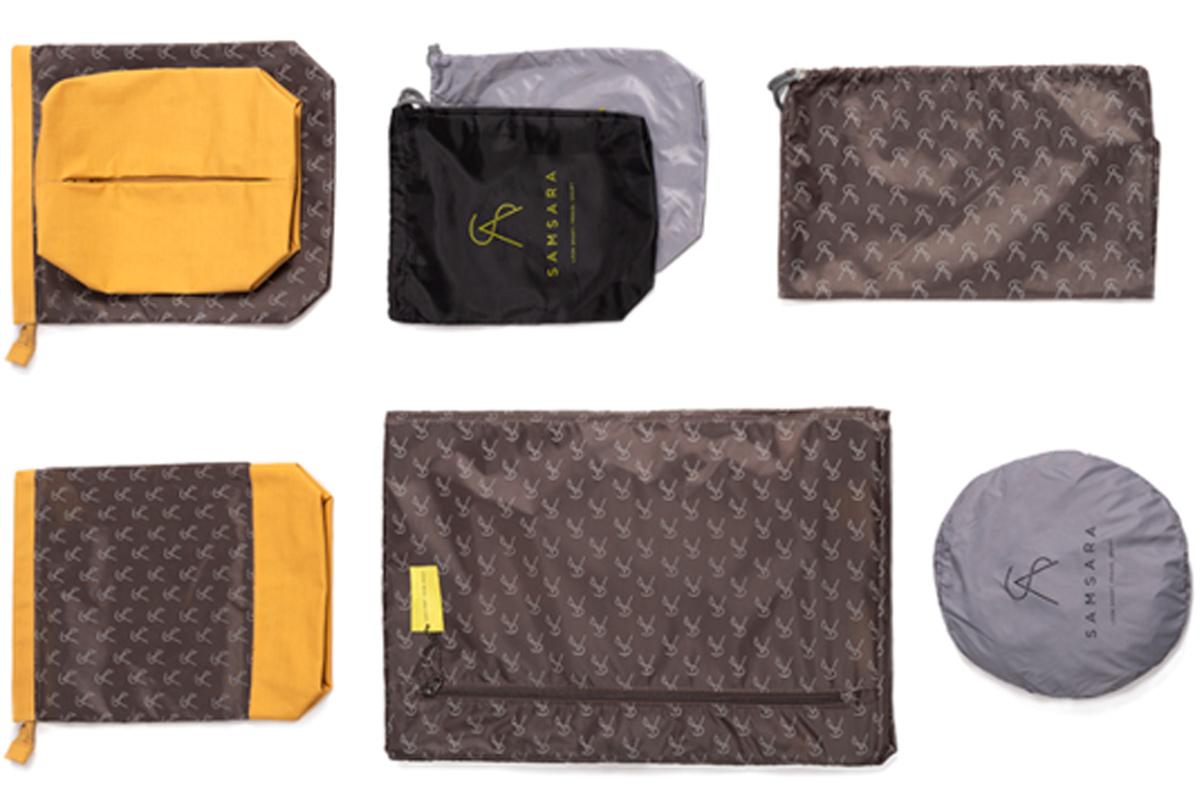 Reasonable Price
At about $450, the Samsara Carry-On Suitcase isn't cheap, per se, but when you consider all of the top-notch features mentioned above, it's definitely worth the investment for travel junkies.
Next, see which travel products are the best sellers on Amazon right now.
Every product is independently selected by the editor. If you buy something through our links, we may earn an affiliate commission.