Tired of returning home with the same ol' vacation stories? Travel to Palau and you'll come back with a page-turner almost too good to be true.
The story of Palau could easily begin with "once upon a time"; visiting the small island republic is very much like a fairy tale. However, rest assured that this enchanting destination is real—oh, is it ever real.
Where is Palau?
For Palauans, seclusion is a way of life. For visitors, it's a cherished asset of the tropical chain of islands disbursed among its Micronesian neighbors dotting the deep blue Pacific. Palau gives new meaning to the word remote. It is so remote, in fact, that in 2005 it was chosen to host the 10th season of Survivor. But even as a backdrop for one of the United States' most popular TV shows, the locale has maintained the essence of a charming private paradise. At nearly 7,160 miles and about 14 hours of flight from Los Angeles, you'll find that it is a getaway unlike any other.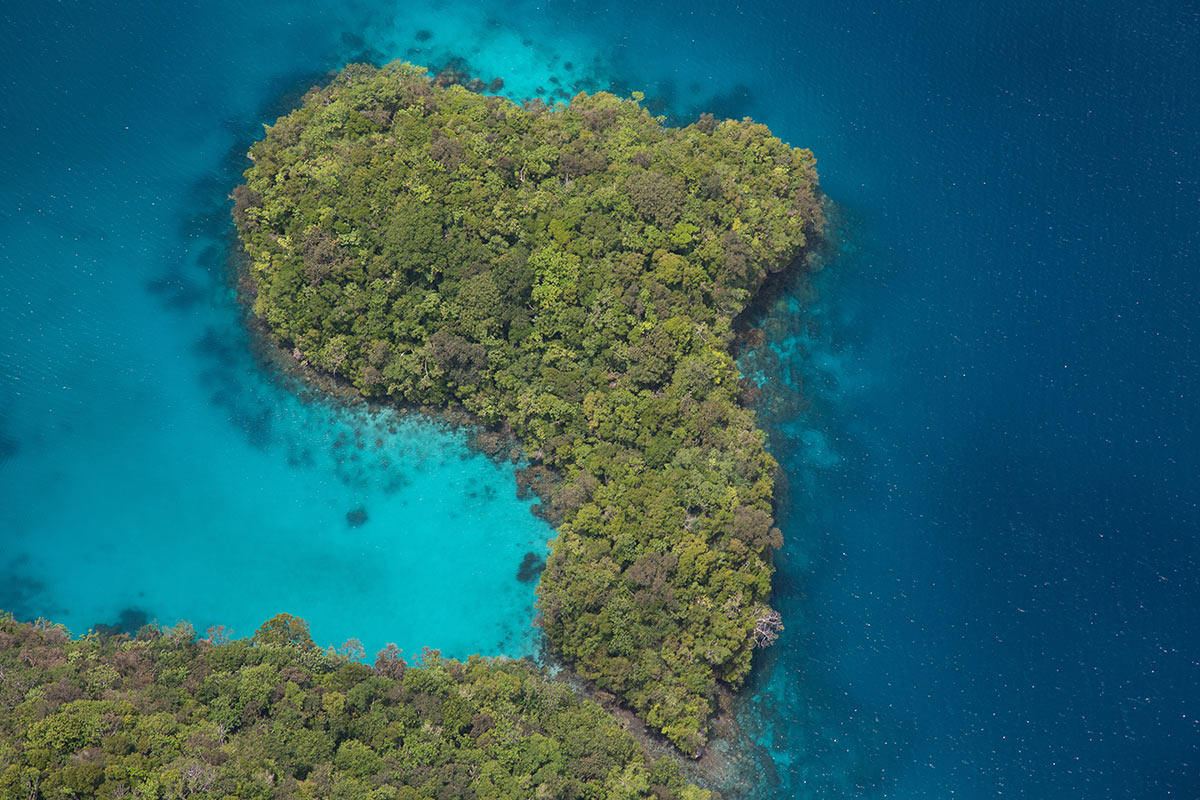 From a bird's-eye view, organic arrangements of jungle-covered islands (about 400 total) speckle the rich, sapphire-color sea; while shallow, coral-lined channels meander around each puzzlelike piece.
A closer look reveals scenery more imaginative than any storybook setting. The mushroom-shape Rock Islands, for example, grow lush forests on their stone caps and seem to float on the vibrant turquoise water below. The rain forests of Babeldaob are home to enchanting waterfalls, brilliant blooms and animals in flight. Plus, the mystic remnants of cultures past, like Badrulchau (a collection of stone faces and monoliths) and Yapese stone money (an engineering feat well beyond the years of those who created it), are true hidden treasures. But all this is just the tip of the iceberg in terms of discoveries to be made in the Republic of Palau.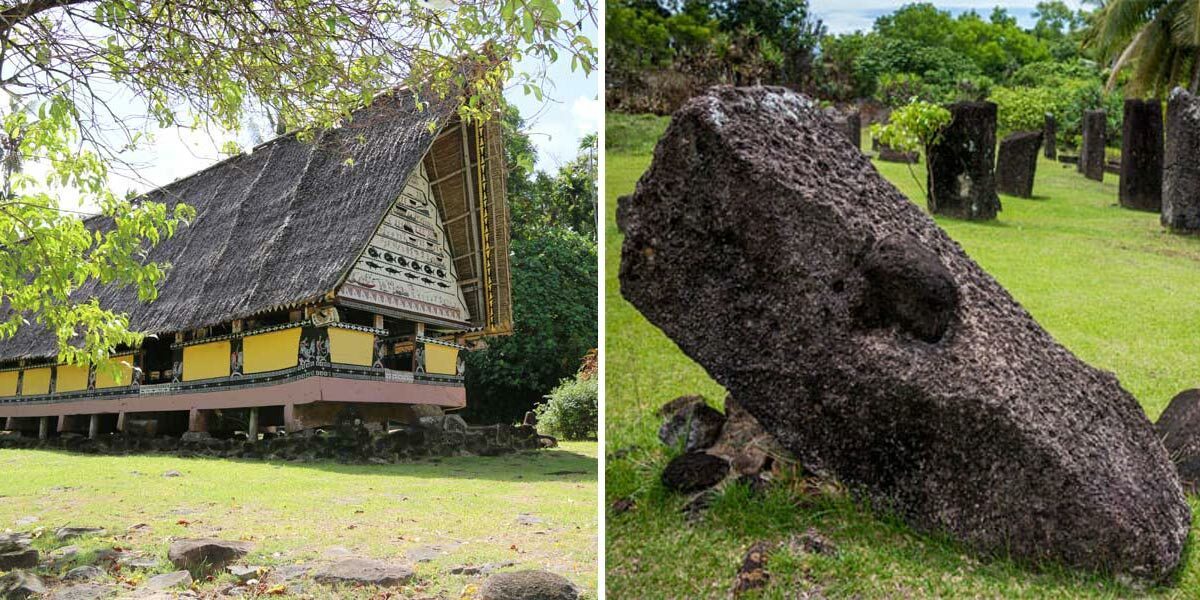 Below the water's surface lives a world of curious creatures amid an endless seascape. From schools of flickering fish to solemn sea turtles to forests of colorful corals, the surrounding ocean's seemingly untouched sites are awe-inspiring. Rosemarie Lehane, who journeyed to the islands from Howard, Ohio, with 14 acquaintances, attests these and other magnificent facets of Palau. "It's one of the loveliest places in the world," she says.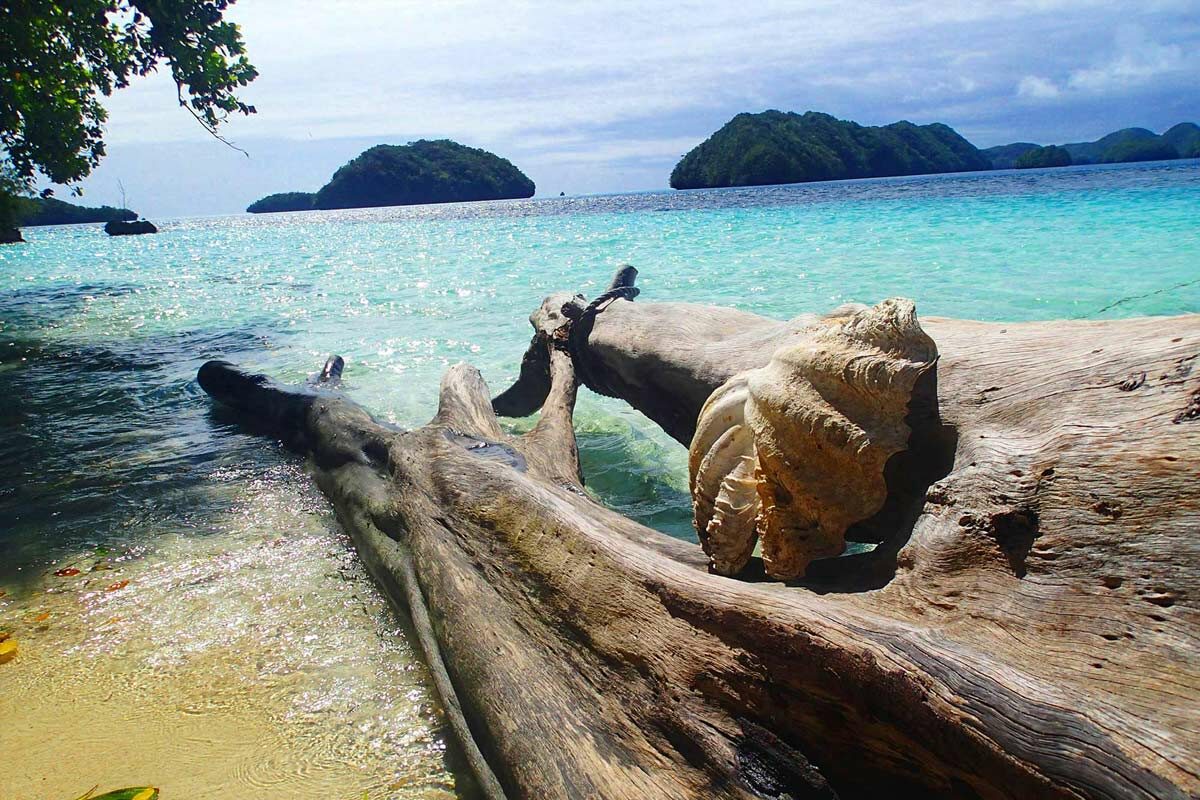 As you travel inland toward Koror, the capital of Palau, passing quaint towns along the way, it seems you can't miss the English-speaking islanders and consumers exchanging dollars for goods. So while the Republic of Palau is a long way away from what most Americans are used to (there are certainly no Starbucks or grid-locked freeways here), it still possesses familiar traits (the use of U.S. currency, U.S. postage and the English language) that add convenience and security to its foreign setting, all of which stem from a Compact of Free Association with the United States.
However, one different characteristic that many people relish upon their visit is the laid-back island lifestyle. "You aren't supposed to keep track of time in Palau," says Lucy Sugiyama, member of the Palau Visitors Authority board of directors. This Palau time mantra is widely practiced, as it is a challenge to find a clock in most places—though there are plenty of other things to be found.
Best Things to Do in Palau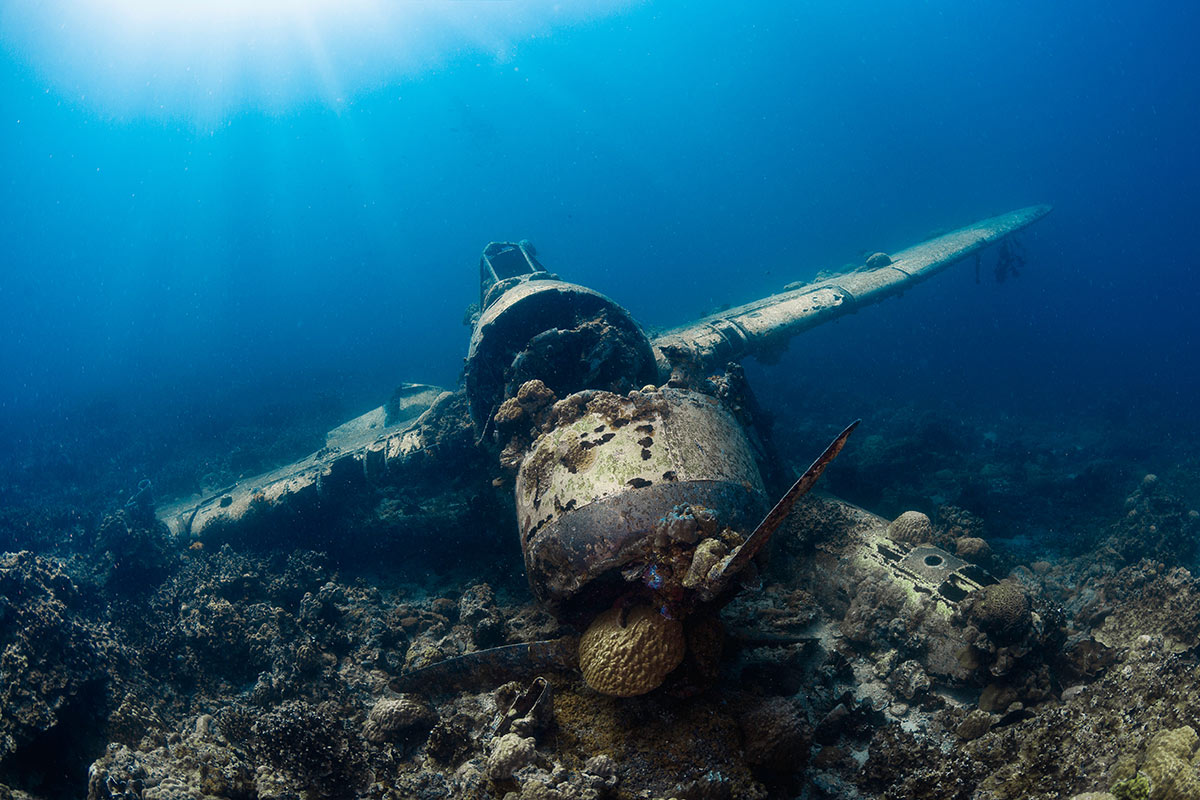 Lehane and her comrades made the trip to Palau for the same reason many travelers do: to encounter the pristine scuba diving sites the islands have long been known for.
But if you're not one to become certified to dive and plunge into the depths of the ocean, there are still unbelievable sights that beckon snorkelers. Aside from the coral reefs filled with fish—and you will see fish—there is Jellyfish Lake Palau. This naturally isolated pool of salt water is packed full of non-stinging jellyfish that have evolved as a result of their predator-free environment. You can swim alongside, touch and be touched by the jellies; there is no other feeling (or place) like it in the world.
Wondering where to stay in Palau? We've scouted out the best hotels in Palau.
For a less skin-wrinkling adventure, take a boat tour in and around the Rock Islands (be sure to stop at the Milky Way for an all-natural full-body mud mask incorporating the claylike sediment found on the sea floor), past the set of Survivor or basically anywhere your heart desires. Settle into a kayak for an even more up-close-and-personal excursion through channels, into caves and around fascinating World War II shipwrecks.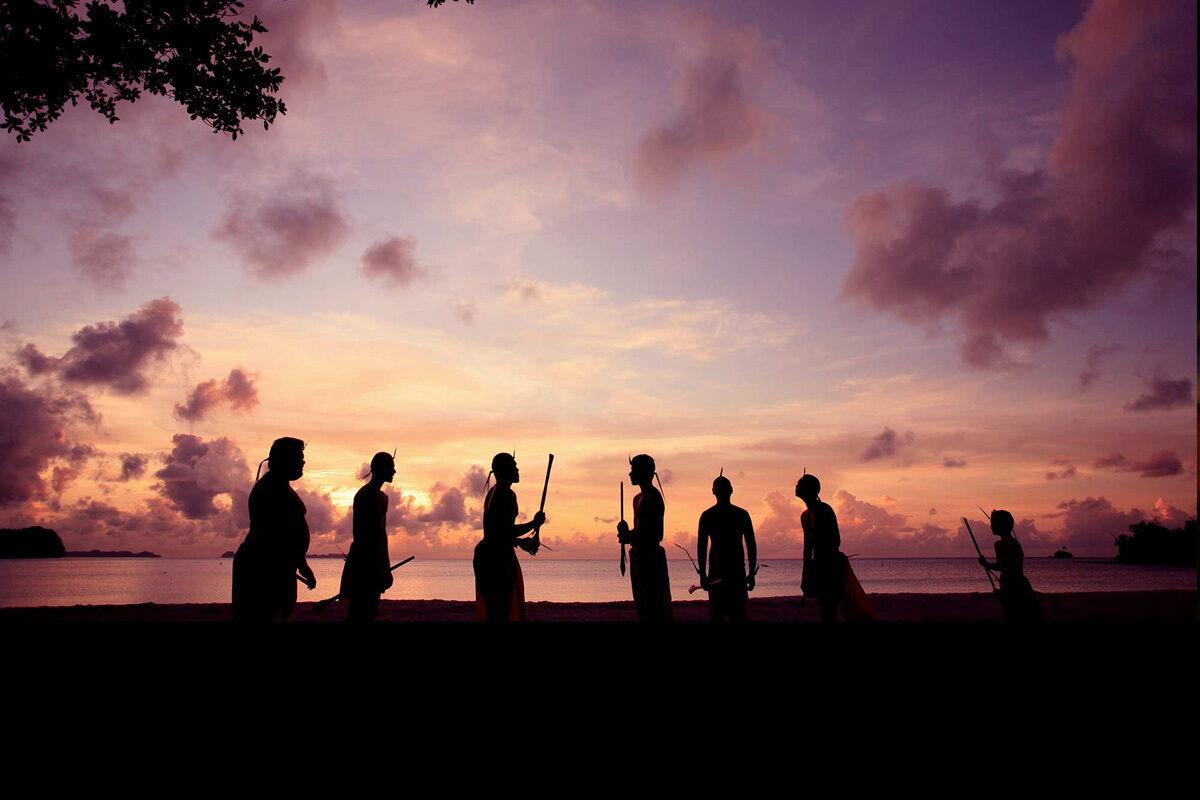 Other seemingly make-believe must-see sites include the Ngardmau Waterfalls on Babeldaob Island. Though a strenuous hike through a dense tropical forest is required to witness this masterpiece, the end result (a relaxing shower in the tranquil fresh water) is well worth it. Plus, stops along the way like authentic Palauan markets, the Melekeok traditional bai (a village meeting house still used today) and the stone monoliths in Ngerchelong, make the trek truly unforgettable.
After your many journeys on land or otherwise, you'll be eager to fill your belly and tickle your palate with all the deliciously fresh seafood you can eat. And what's fine dining without a little dancing? In Palau, though, the dances are age-old and passed down from generation to generation, much like the culture's treasured storyboard legends. After experiencing firsthand all that Palau has to offer, you and your travel acquaintances will also be teeming with timeless stories to tell over and over again.
Next, check out the place Kayak named the top beach destination of 2019.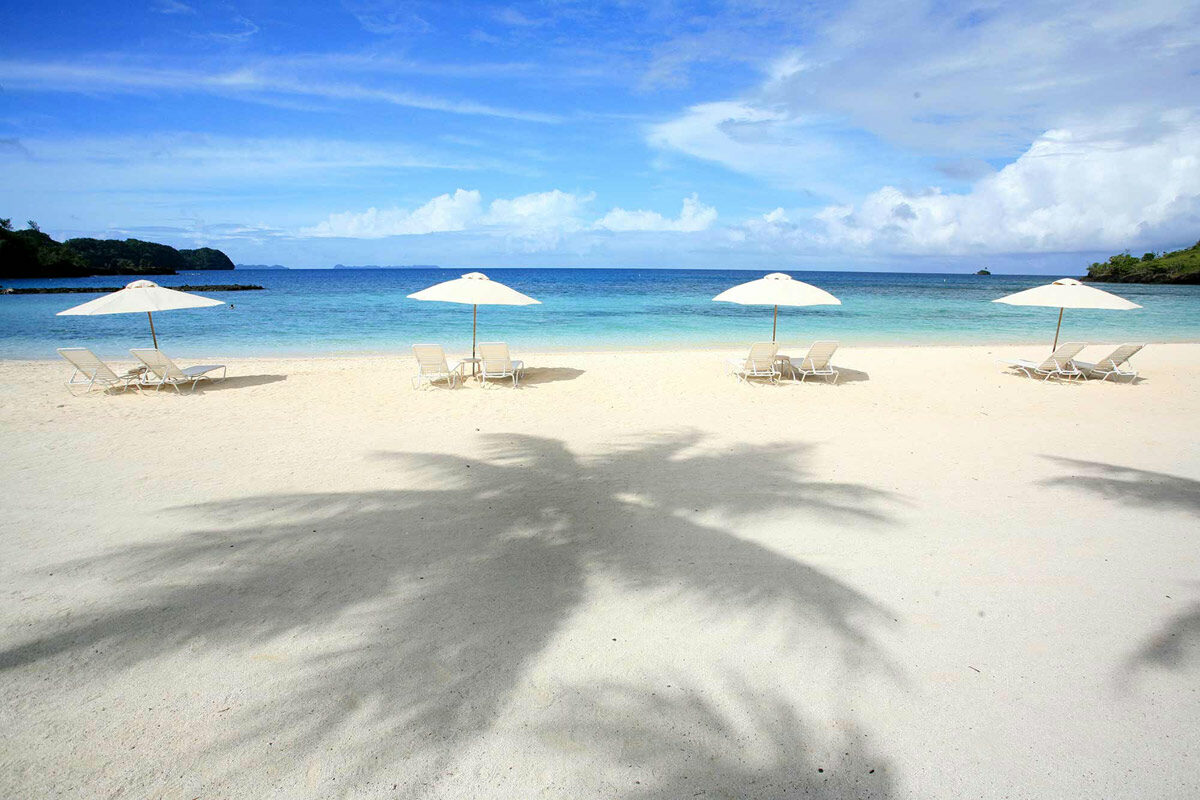 Start planning your trip to Palau now:
Keep dreaming about your next beach vacation with these eight inspiring spots.