No trip to Ho Chi Minh City, Vietnam, should be without the following one-of-a-kind experiences.
Formerly named Saigon until 1976, Ho Chi Minh City is located on the southeast side of Vietnam along the Saigon River. Though it's not the capital of Vietnam, Ho Chi Minh is the largest city in the country; and it's packed with history — most notably to Americans, that of the Vietnam War. Before that, French colonialism left its mark, with paved boulevards and distinctive architecture giving today's Ho Chi Minh what some call a faded look of a European city. But this destination isn't just a playground for history buffs.
More and more travelers are craving the unique sights, sounds and flavors of Ho Chi Minh, with Kayak searches for the city increasing by nearly 50% in the last year alone. If you're planning a trip to Vietnam soon, be sure to add these Ho Chi Minh City highlights to your itinerary:
Best Things to Do in Ho Chi Minh City
We recommend getting around Ho Chi Minh on an Uber moto. You'll fit right in with the locals in this moped-friendly town — just be sure to keep your defensive driving skills top of mind while exploring!
Ben Thanh Market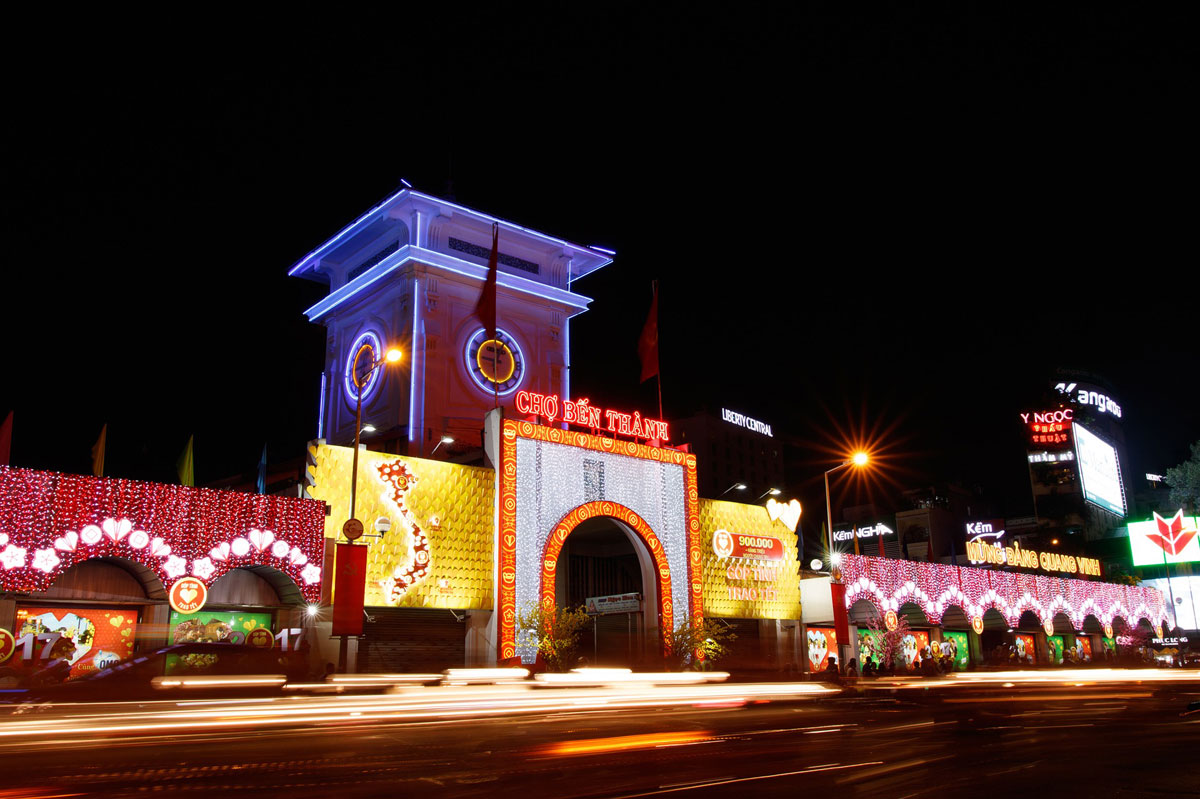 Immerse yourself in the Vietnamese culture with a trip to Ben Thanh Market. There you can shop for local handcrafted goods and regional produce, taste traditional Vietnamese dishes and people watch.
Ho Chi Minh City is a very affordable place to travel, with food, lodging and plenty of activities to fill your itinerary on the cheap. Keep cash on hand, however, as few establishments such as the Ben Thanh Market take credit cards. And be ready to negotiate the price of your souvenirs and treats, it's expected and part of the fun!
Vietnam Street Food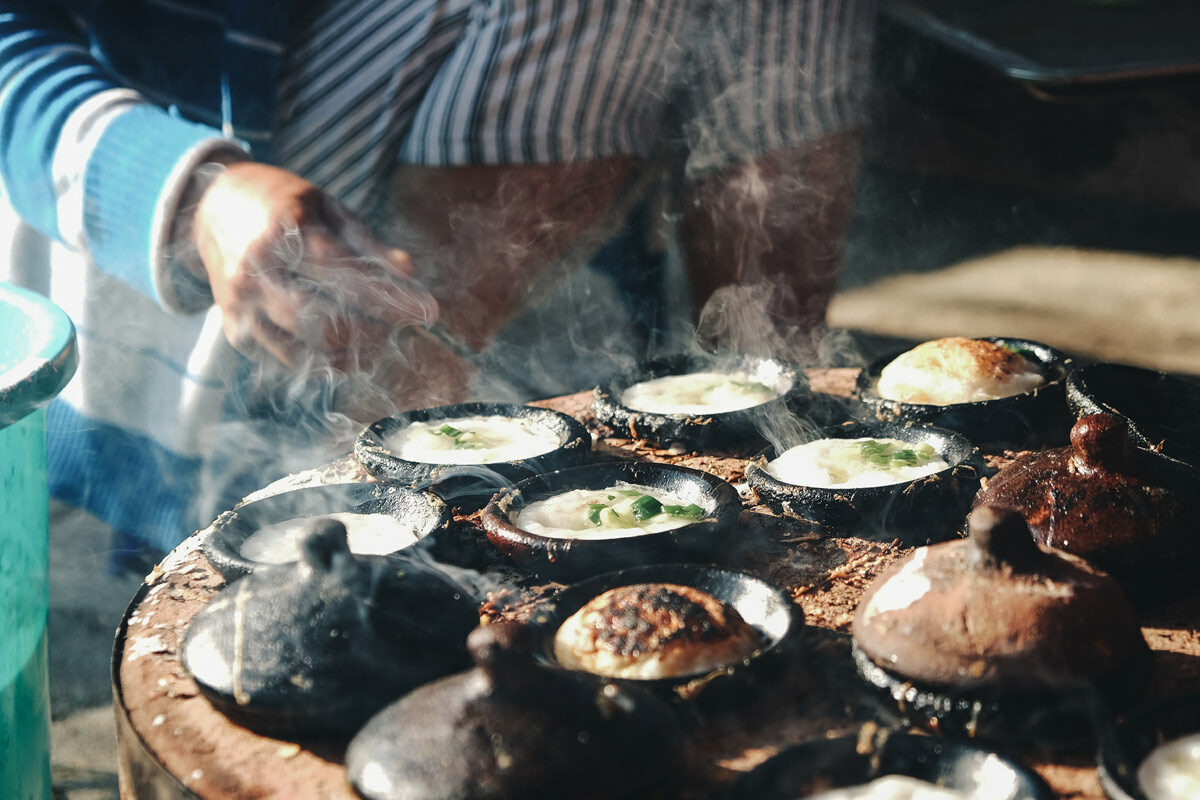 If even the thought of Vietnamese food has you drooling, Ho Chi Minh will not disappoint. It seems around every corner you'll find small restaurants and vendors at markets and food carts serving up pho in countless flavors, barbecued meats, fried noodles and so many more unique dishes.
…and then there's the banh mi.
Banh Mi
Unique to Vietnam and a lasting sign of French influence in Ho Chi Minh City, the banh mi is a delectable sandwich filled with flavorful marinated meat (usually pork), pickled veggies such as carrots and radishes, spicy mayo and often topped with crunchy cucumbers and chilies inside a sliced baguette. It's what food dreams are made of.
Vietnamese Coffee
While you're daydreaming, if even the thought of decadent coffee has your taste buds tingling, it's a must to sample as much coffee as possible in Ho Chi Minh. What makes Vietnamese coffee so special? For starters, sweetened condensed milk.
Another remnant of French influence, traditional Vietnamese coffee is prepared with a slow drip for extra-strong flavor. And hot or cold, it's served with sweetened condensed milk for an extra-sugary jolt and smooth texture. This region is now one of the largest coffee producers in the world. So, yeah, they know what they're doing.
Other Amazing Sights to See in Ho Chi Minh City
Though we could just eat our way through Ho Chi Minh and be happy as a clam, it's a good idea to walk off a few calories before your next meal. Checking out the following sites is a great way to do just that.
Cu Chi Tunnels
The impressive, intricate network of tunnels under Ho Chi Minh's Cu Chi district dates back to the 1940s, when communist forces were battling for independence from the French colonial authority. However, tunneling efforts expanded greatly during the U.S. presence in the 1960s and '70s, and it was a major factor in North Vietnam and the Viet Cong's ability to effectively battle a better-equipped U.S. operation during the Vietnam War.
Parts of the Cu Chi tunnels are now preserved as museums, and you can experience the look and feel of the hand-carved passageways, booby trap exhibits and other interesting facets of the network. Keep in mind that this isn't a spot for those who get freaked out by small spaces (you have to craw and shimmy though some tunnels!), and it's certainly not a war memorial. Think of it as a physical remnant of history that you can now explore firsthand and you'll thoroughly enjoy it.
Notre Dame Cathedral of Saigon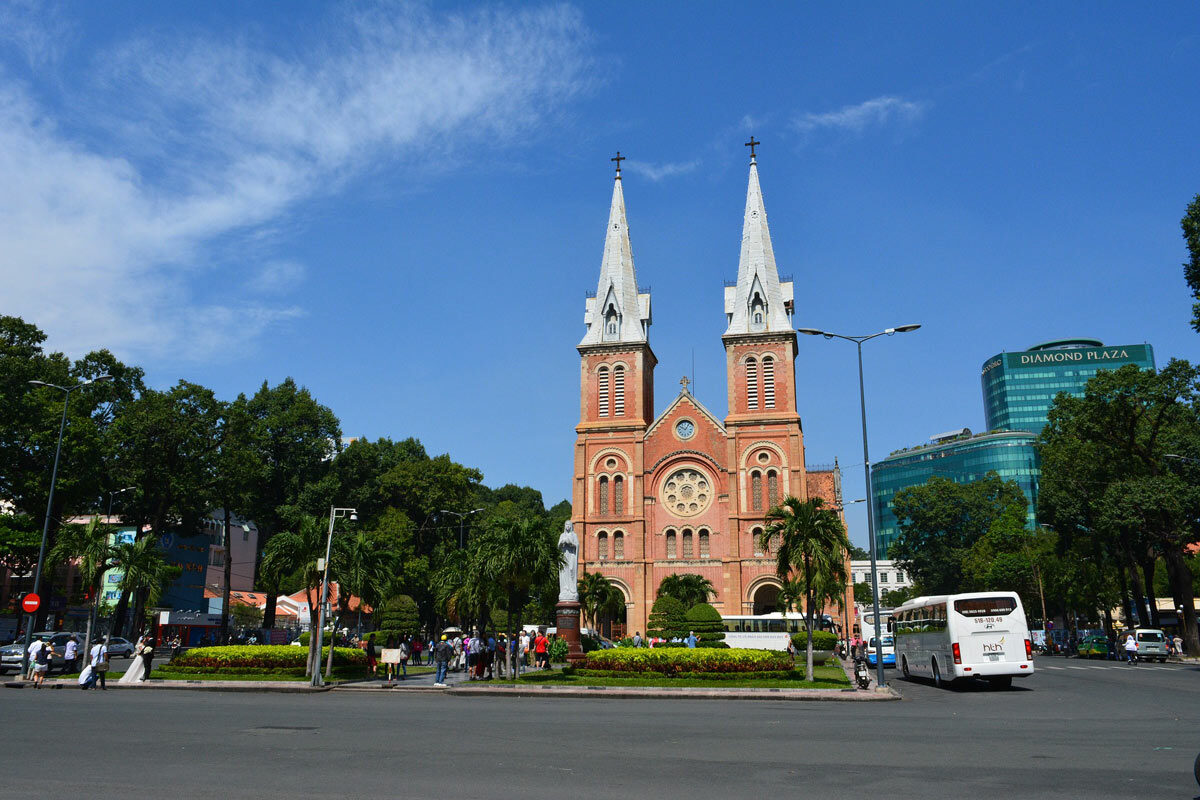 Designed after, you guessed it, France's iconic Notre Dame de Paris, this Catholic church was completed back in 1880 by French colonists. It has since maintained it's stately elegance and is one of Ho Chi Minh's most popular tourist attractions. Keep that in mind as you plan your visit.
Reunification Palace
Not far from the Notre Dame Cathedral of Saigon, the Reunification Palace is a must-see. Like an unearthed time capsule from 1975, the palace has been preserved since it's role in the fall of the city. At the palace you can see the tank that crashed through the front gate, ending the Vietnam War.
Inside you'll find period furniture and decor, secret rooms, now very outdated communications equipment and so many more unique features.
Bao Tang Chung Tich Chien Tranh
This war museum is one of the most popular in Vietnam and it focuses on the darker, more raw side of war. The series of spaces showcase military equipment such as helicopters and airplanes and weapons such as Agent Orange and napalm used during the Vietnam War as well as the aftermath.
As you plan your trip to Ho Chi Minh City, Vietnam, be sure to keep these itinerary highlights in mind. And maybe bring your fat pants.
Next, check out another trending place to travel to in 2019.