Everyone knows that Las Vegas is a mecca for gambling, but there are so many more thrills to seek in Sin City besides bellying up to the blackjack table. Here are the best things to do in Vegas beyond the smoky (albeit fun!) casinos.
Cirque du Soleil Las Vegas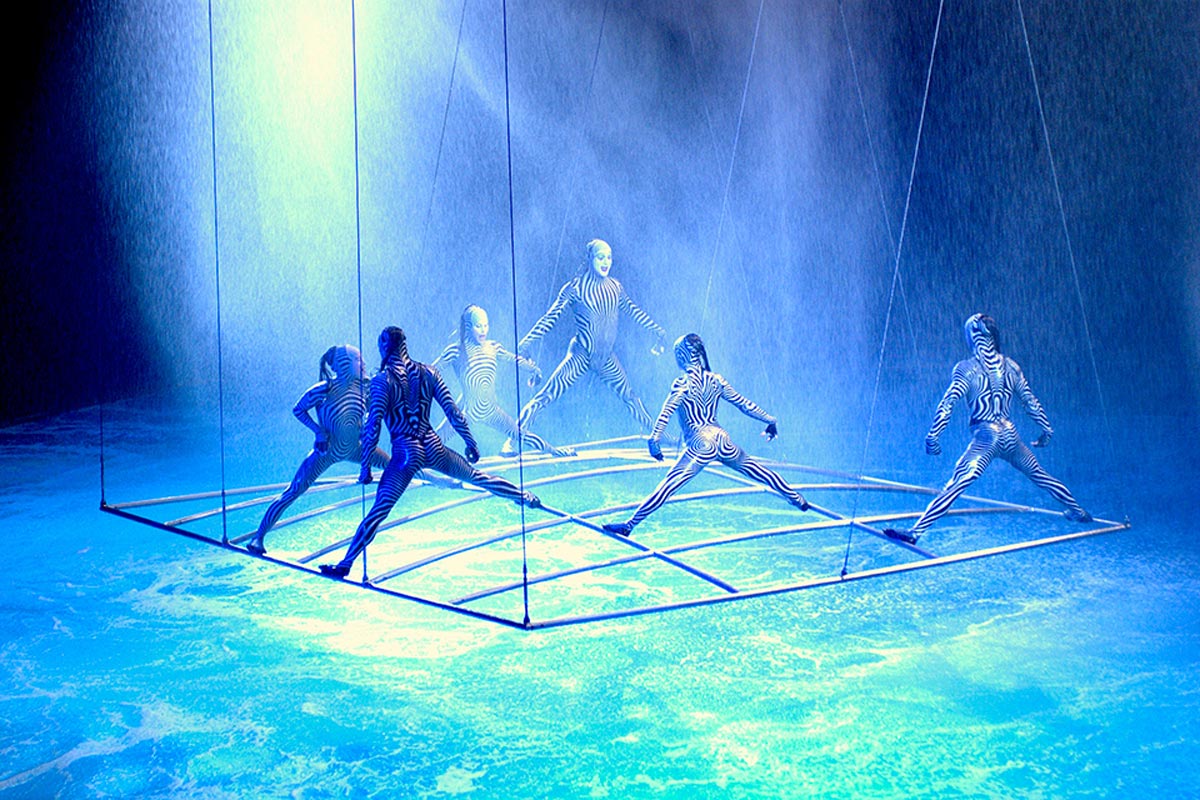 If you can only choose one entertainment option to splurge on during your trip to Las Vegas, we recommend taking in a Cirque du Soleil show. Though a bit pricey (tickets start at around $100), every seat in the house is good–and the performances are even better. "O" at the Bellagio, for example, features acrobats launching through the air into a deep pool at the center of the stage. There are massive moving apparatuses and impressive set changes. Every scene is well crafted and choreographed to perfection yet toes the line of dangerous.
The only challenge for showgoers is picking which Cirque du Soleil to see. Luckily, unlike gambling, you really can't go wrong!
Hoover Dam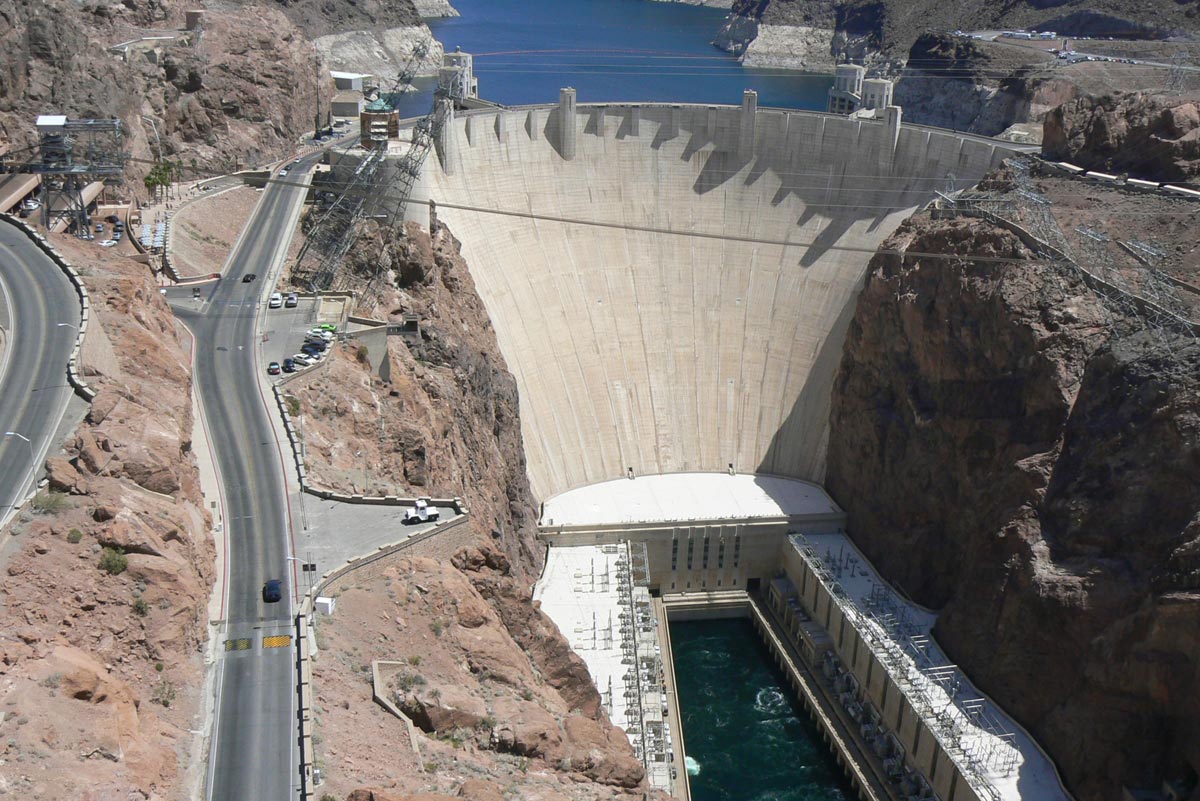 Located about 30 miles southeast of the strip, a jaunt to the Hoover Dam is a must while you're in the Las Vegas area. Even non-history buffs will marvel at the size and the before-its-time engineering and construction techniques used to build this American masterpiece.
Pedestrians can (and should!) wonder across Memorial Bridge, which was added to the Hoover Dam in 2010. There, you can take in epic views of the dam. But be warned; if you have even a slight fear of heights, you'll be white-knuckling the railing the whole way!
Inside the Hoover Dam is worth checking out, too. The power plant is impressive, of course, as are the art deco details such as terrazzo flooring, brass doors and the iconic "Winged Figures of the Republic" sculptures just outside of the visitor center.
Plus: If architecture is your thing, you NEED to put Barcelona, Spain, on your bucket list.
Bellagio Fountains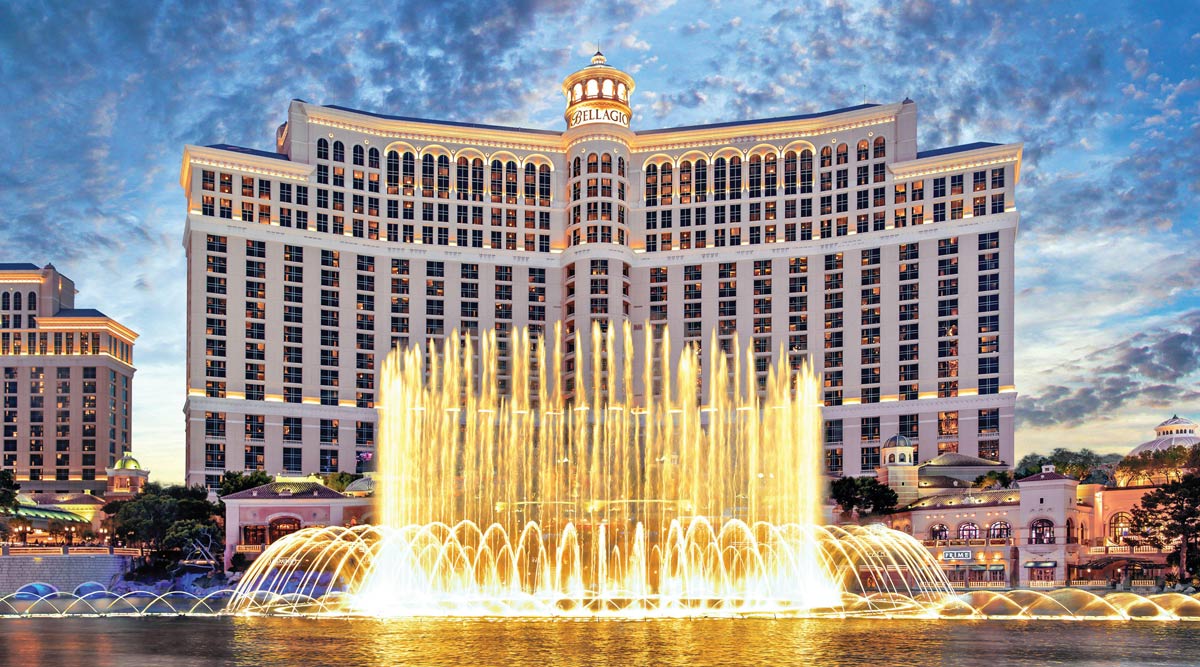 One of the best free things to do in Las Vegas is to stop and watch the Bellagio fountains. Each afternoon and evening, the Bellagio fountain show mesmerizes passersby every 30 minutes and 15 minutes, respectively. At go time, more than 1,000 fountains come to life, shooting water up to 460 ft. into the air. Each Bellagio water show is choreographed with music and lighting for many unique experiences throughout the day.
Las Vegas Buffets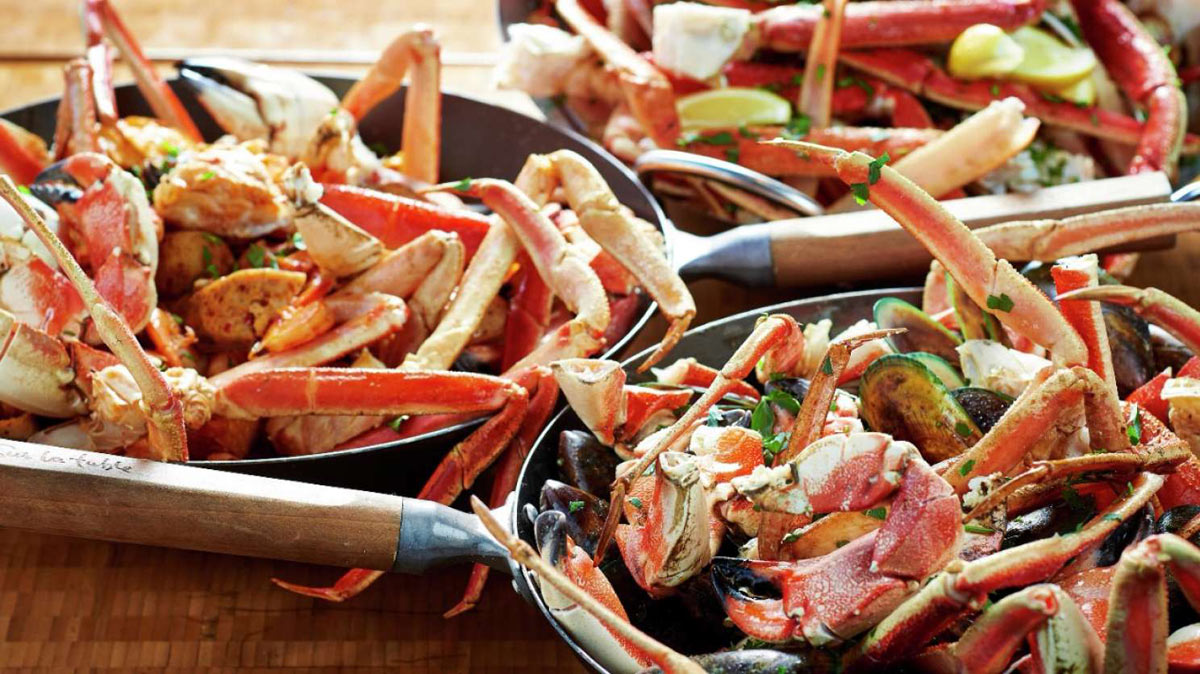 No longer the cost-effective food option for serving gamblers in the wee hours, the iconic all-you-can-eat Las Vegas buffet is now pricier and fancier than in decades past, and each hotel has its own rendition. Finding the best buffet in Las Vegas is an honorable mission for any food-centric traveler, so we recommend indulging in at least one per day. Many hotels even offer day passes, so you can come back for different meals, and all-you-can-drink add-ons.
Neon Museum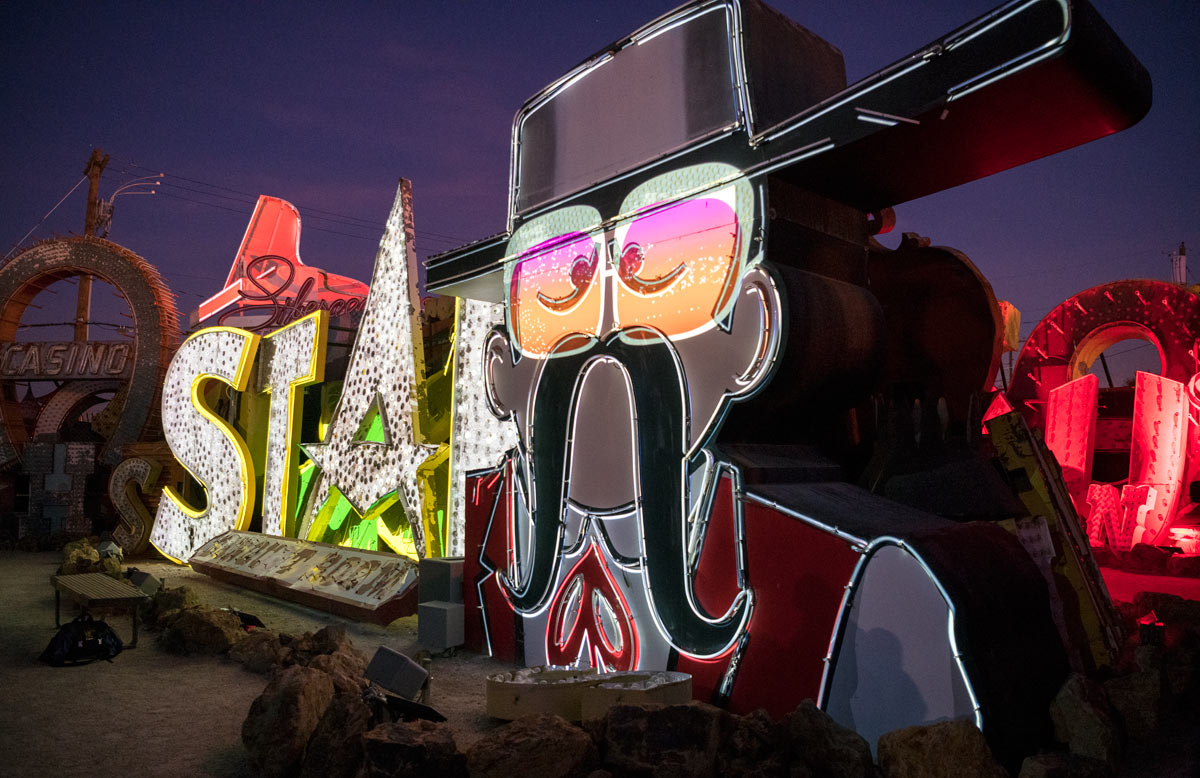 Few things are more quintessential Las Vegas than neon signs. Seriously, they're everywhere! And you can get a dazzling light show with just a simple stroll down the strip at night. But for a next-level Las Vegas light experience, we recommend checking out the Neon Museum.
The non-profit Neon Museum is dedicated to preserving and showcasing vintage Las Vegas signs. Visitors can explore various collections such as the Neon Boneyard and special exhibits such as Lost Vegas, which features installations that celebrate Tim Burton's connection to the city's signage.
Red Rock Canyon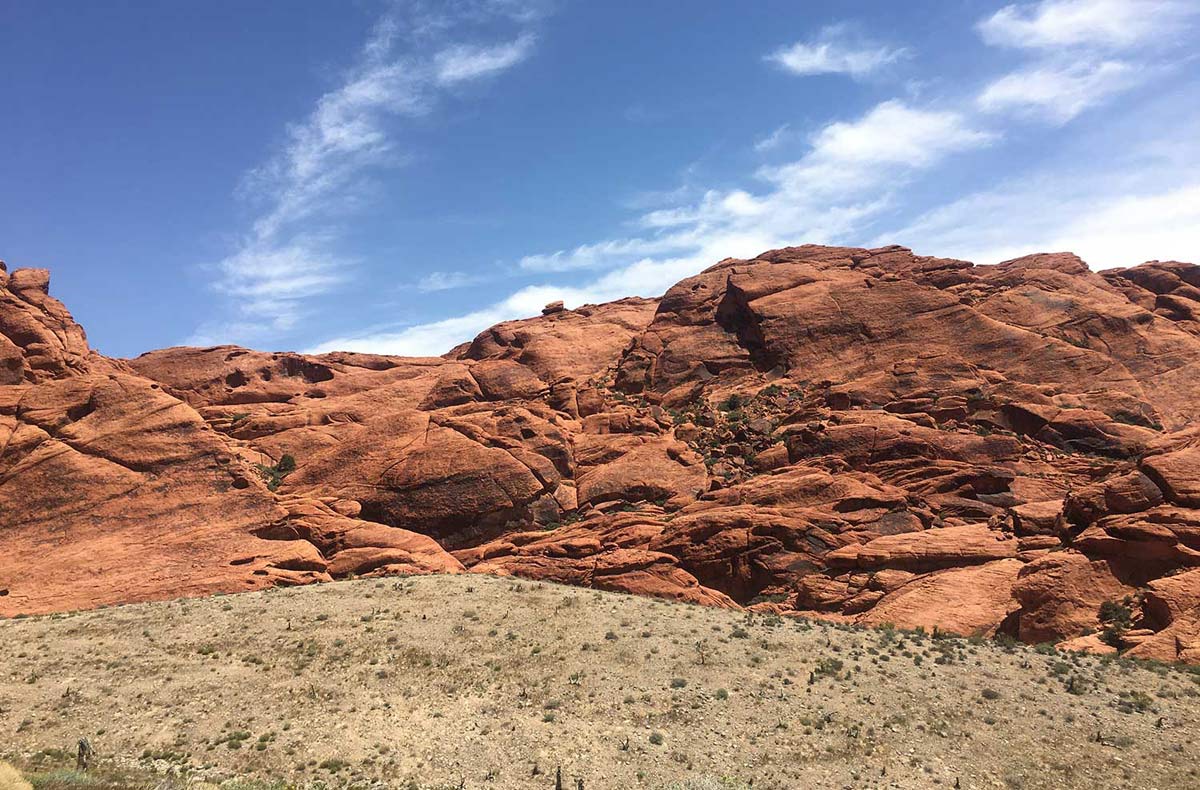 With all of the goings-on in the city, it's easy to forget that you're in the desert! Explore the natural beauty of this place at Red Rock Canyon, just 25 miles west of the strip. Cruise along the 13-mile scenic drive or get up close and personal with the Mojave Desert on foot with one or more of the 26 well-kept trails. With so much to explore in this area, you'll want to stay for a night or two. In that case, you need to check out this cool shipping container tiny house you can rent on Airbnb.
Plus: Did you know that nature travel is hot right now?
Las Vegas Ferris Wheel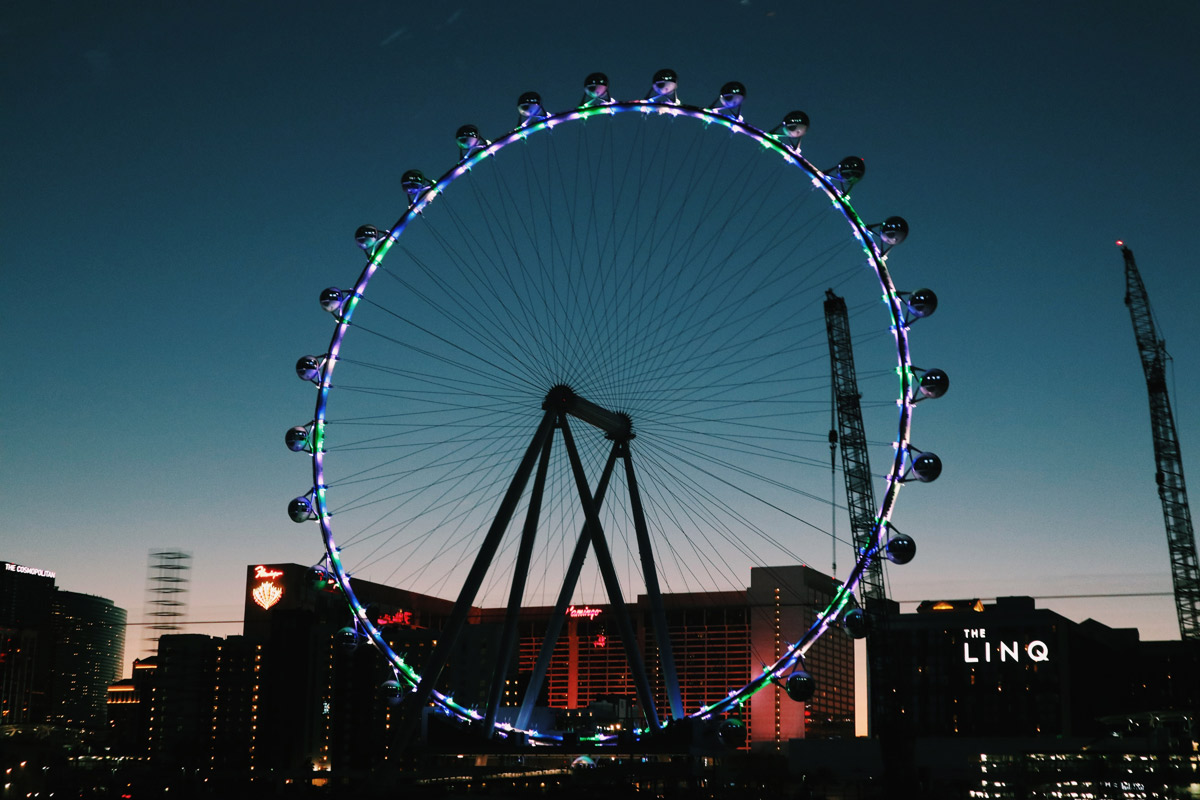 When you're ready for more thrills, take a ride on the High Roller, the world's tallest observation wheel. Not your typical ferris wheel experience, the High Roller ride is a half-hour long and each cabin can accommodate up to 40 people. You can opt for an open bar and bartender, take a yoga class or even tie the knot on this mega ferris wheel. Would you expect anything less in Las Vegas?!
Madame Tussauds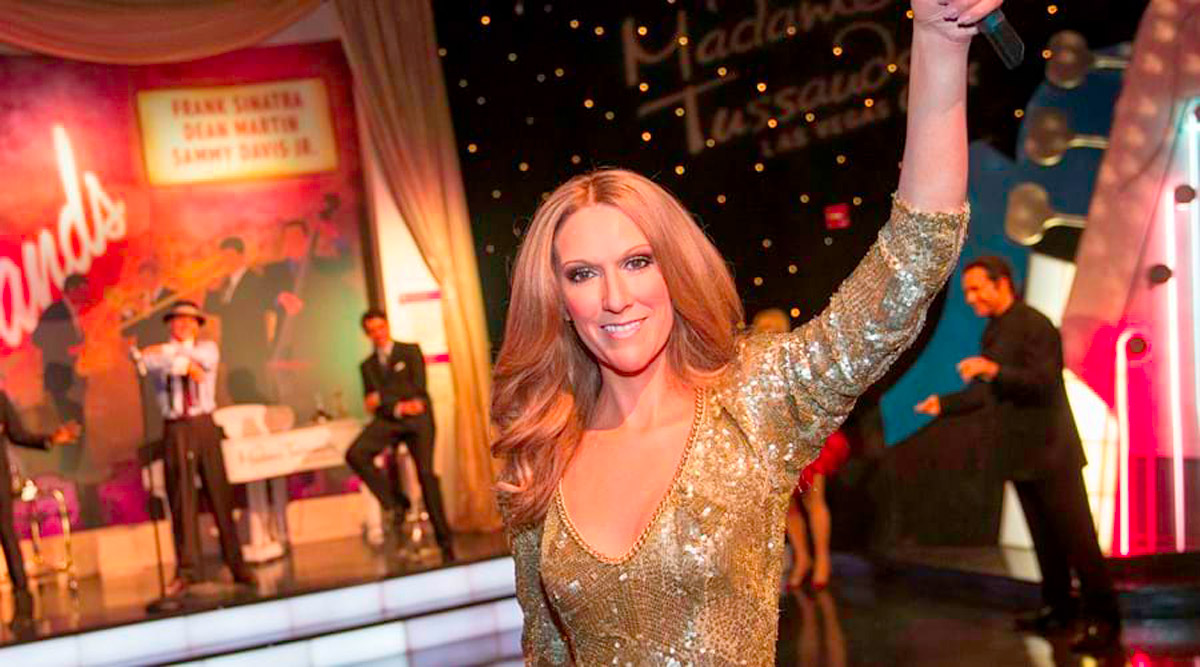 Another classic on the list of the best things to do in Las Vegas is to immerse yourself in pop culture with a stop at Madame Tussauds Las Vegas, the first of its kind in the U.S. when it opened in 1999. Take selfies with wax figures of stars such as Beyonce and Babe Ruth, sip cocktails at the Hangover Bar, which includes replica sets from the iconic Las Vegas film, and so much more.
Next, check out the best things to do in Nashville that aren't in a bar.